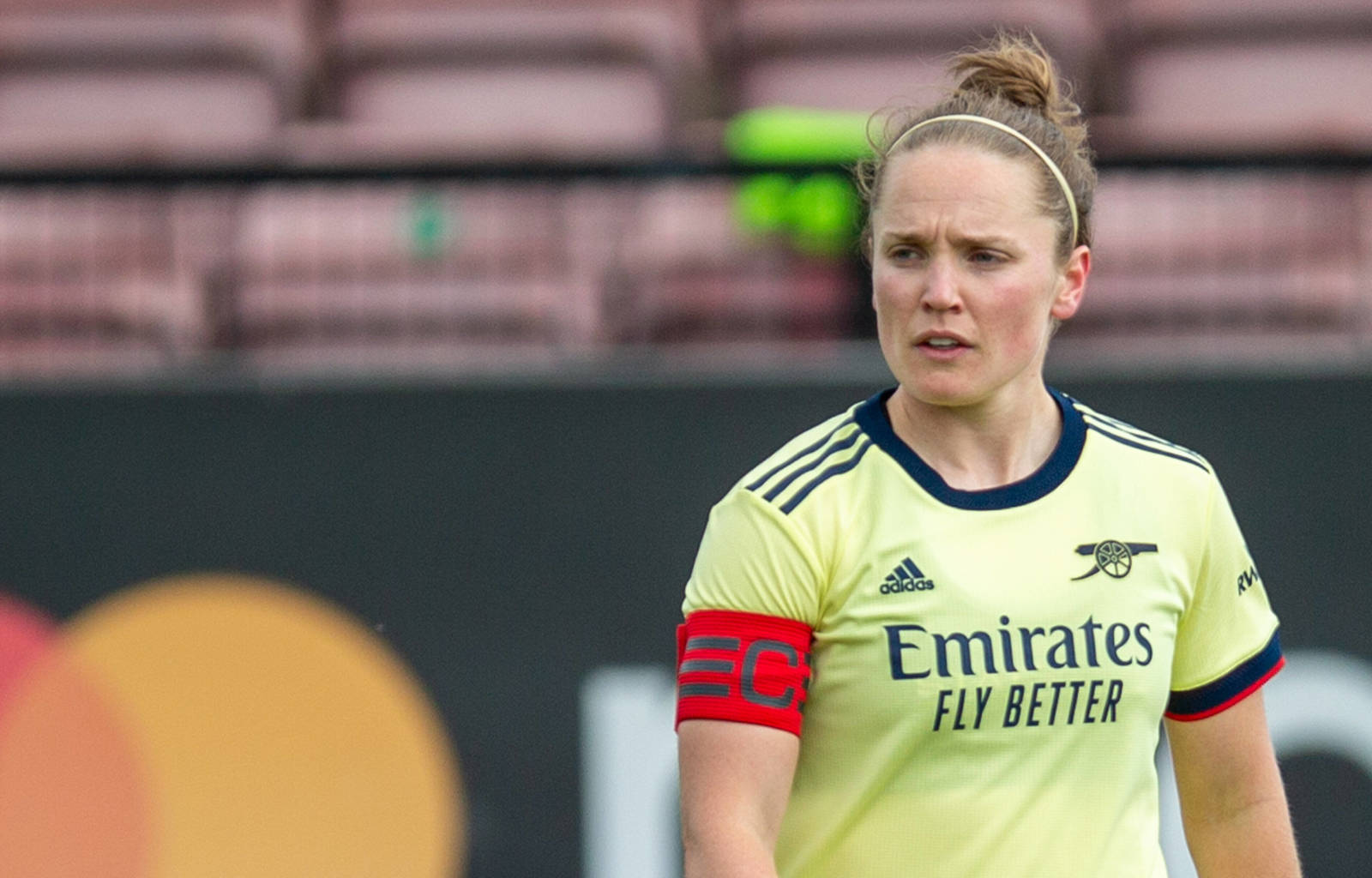 {0} min. reading time
Despite a career littered with silverware, Kim Little has already started thinking about a future without football
The 31-year old Arsenal captain has embarked upon a master's degree in business to expand her skillset and discover new career opportunities
Through her participation in Visa's 'The Second Half' programme she is identifying ways in which her role as a footballer can already help set her up in later life
There was a stage in my mid-twenties where I experienced a couple of really long-term injuries, which stopped me from playing for quite some time. While I was lucky enough to recover, it opened my eyes to the possibility that my career could end at any point – which is a very real risk for any professional player.
While I retired from international duty earlier this year, I want to continue playing club football at the highest level for as long as I possibly can, and I am by no means at the point where I am looking towards ending my playing career. However, my experiences have made me more aware that this job isn't forever – and I am at the stage in my life that I can now focus on developing and improving myself off the pitch.
A couple of years ago I attended a summit as a Team Visa athlete, which focused on how the company could contribute real value to us as players. Part of it was an early-stage discussion on how Visa could help when playing careers are coming to a close, and it got me thinking about how I could use this support to expand my education beyond football. We took the conversation further and created the concept for The Second Half initiative, a development programme to help female footballers with their progress off the pitch. I took part in the first stage last year, and it was great to communicate with other players at different stages in their careers, who each wanted to focus on their development outside of the game.
We participated in a whole range of webinars, offering insights on everything from branding to CV presentation and I've really taken a lot from it. Even just realising that with the development and professionalism of the women's game there are now so many more executive roles becoming available to women within football. If you cultivate the right skillsets, you can place yourself in a position to keep driving the game forward – even when you've stopped physically kicking the ball.
A webinar that really stood out for me focused on skills that we have honed as players that can be transferable to the world outside of football. Working together as part of a team environment is such a natural part of the game that it never really occurred to me that it can be beneficial to other environments. I think I've really developed my skills as a leader in my time as captain, and that ability to effectively communicate with teammates and staff members in a highly pressured situation is something that I have realised could serve me well in the business world.
I don't have a specific path carved out for when I retire, and right now I'm more focusing on furthering my education outside of football and finding out how I can pursue my other passions in a professional environment. When I was younger, I completed an undergrad from the University of Hertfordshire – who actually just awarded me an honorary doctorate for my contribution to sport over the last decade. My original degree was in sports studies, which had a few management elements to it that sparked my interest in the wider world of business. Through my partnership with Visa I was able to get back into education, and I am now working towards an MA in Business from the University of Aberdeen. I think within this line of study I can really combine my football and non-football related interests, and work on my own personal development - which I hope in turn will provide the foundation for my professional development once I make the decision to stop playing.
We are at an interesting turning point in the women's game just now, where more and more players are signing professional contracts at a young age. Football is now a viable career option and, while this is a positive development, I do think that there's likely to be less focus on preparing ourselves for other potential career paths. When I was just starting out there wasn't that assumption that football could be a reliable source of income, and I think more of us looked into other lines of education at the earlier point of our journeys.
For me that's why programmes such as The Second Half are so important; they keep us grounded and help develop a balanced mentality between our lives as footballers and the world that exists outside of the game. Give your all to football and work to be the best player that you can be, but just maintain that curiosity about what else could be out there, and when an opportunity comes to expand your horizons – grab it.