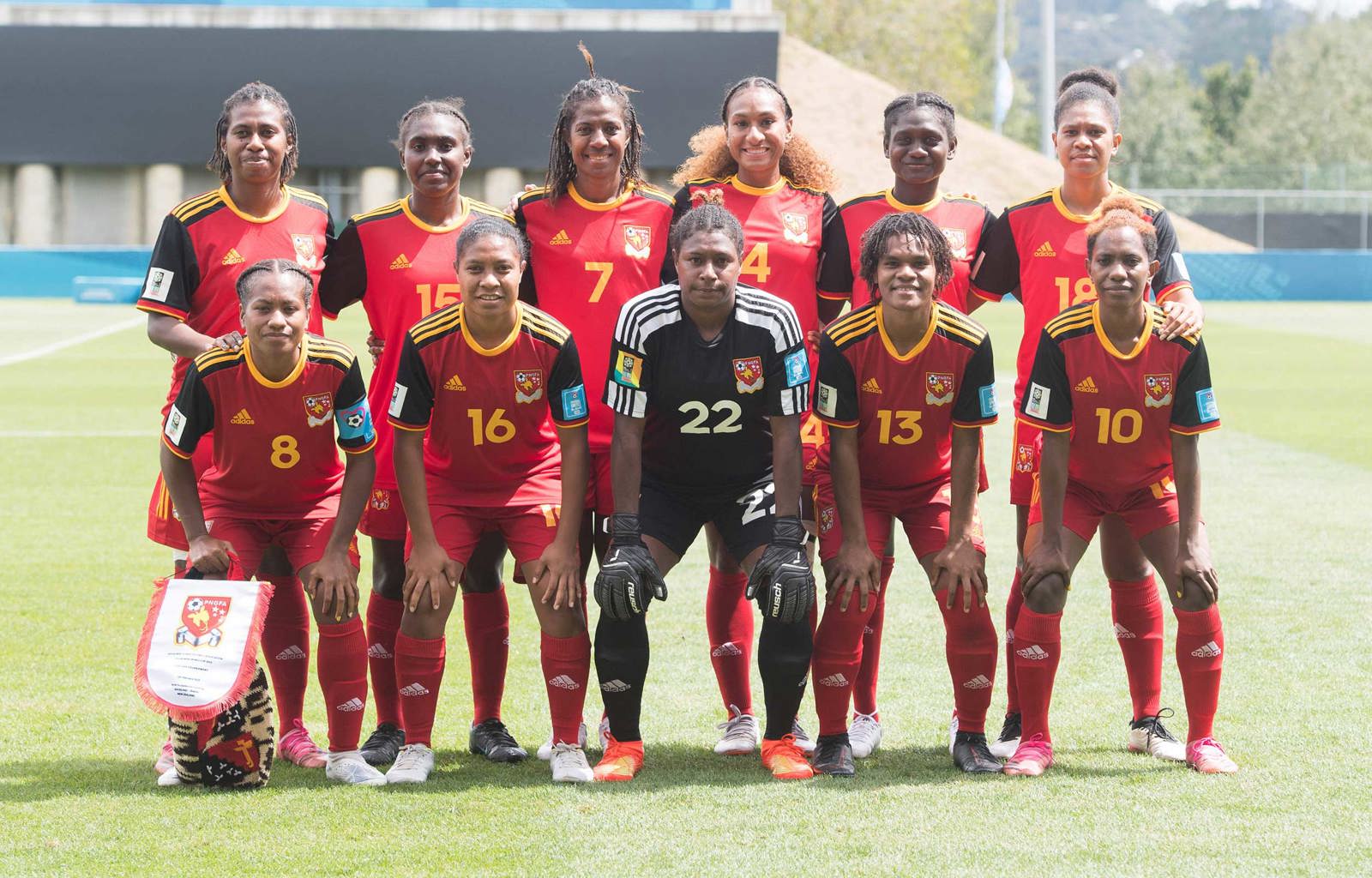 {0} min. reading time
Pasifika Women's Player Collective was launched at FIFPRO Asia/Oceania's divisional general assembly last month


Collective aims to co-ordinate action and help players in pushing for change, equality, and fairer working conditions


The collective is a first step for Pasifika footballers to collaborate, with NZPFA assisting with the building of the infrastructure
The success of the 2023 Women's World Cup showed, among many things, the growth and potential of the women's game in Oceania. But for numerous women's national teams in the OFC region, particularly the Pacific Islands, even the most basic working conditions are being neglected.
It has inspired the start of a Pasifika Women's Player Collective that is aiming to co-ordinate action to help players be united in pushing for change, equality, and fairer working conditions.
The Pasifika Women's Player Collective was launched at FIFPRO Asia/Oceania's divisional general assembly in Auckland, New Zealand in August, featuring a panel with internationals Lucy Maino (Papua New Guinea), TJ Lyne-Lewis (Samoa) and TJ Hetherington (Cook Islands).
Though representing different national teams across the Pacific, the players' stories mirrored one another: limited payment from their respective federations for their services, no compensation for their time away from work or studies despite competing at tournaments lasting weeks at a time, and unequal conditions compared to their male counterparts.
The collective is a first step for Pasifika footballers to collaborate, with NZPFA assisting with the building of the infrastructure. "One of the things that needs to be stressed is that we are not there yet," said former New Zealand international Kristy Hill, who hosted the panel in Auckland.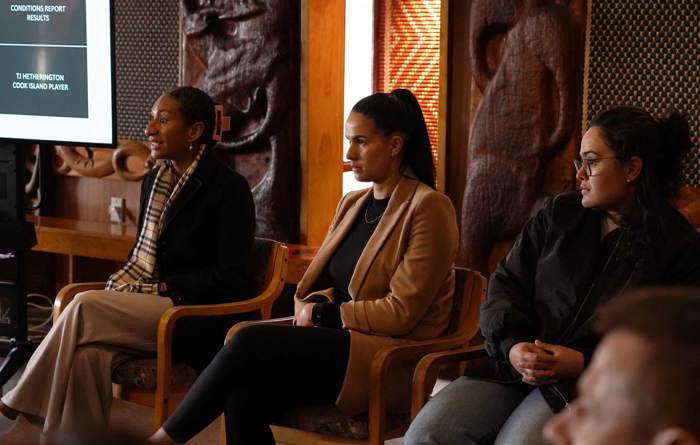 Lucy Maino (Papua New Guinea), TJ Lyne-Lewis (Samoa) and TJ Hetherington (Cook Islands
TJ Hetherington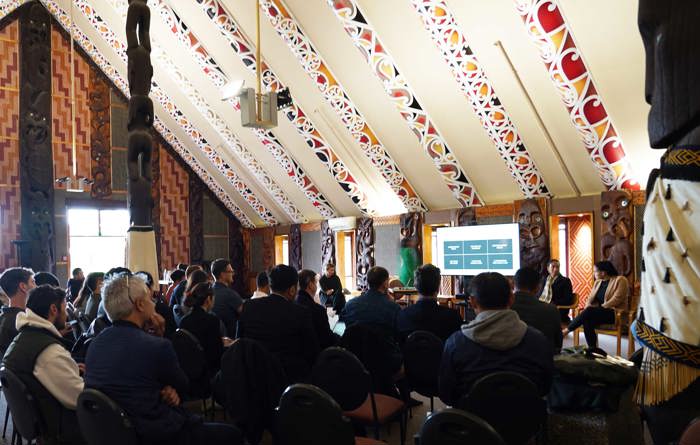 The Pasifika Women's Player Collective was launched at FIFPRO Asia/Oceania's divisional general assembly in Auckland, New Zealand
"We've had to create something that is a bit of hybrid space because there's an urgent need to protect girls and women and support this current generation. We understand that what we have now is just a point in time, and that the right foundations and the right personnel sitting within it is the ultimate goal."
FIFPRO spoke to Papua New Guinea defender Maino, who helped her country reach the Women's World Cup inter-confederation play-offs earlier this year, to hear about the challenges women's internationals from the Pacific Islands face and the collective's first steps.
FIFPRO: Lucy, can you tell us a bit about your background?
Lucy Maino: I was born and raised in Papua New Guinea. I started playing football when I was 7 years old and just before I turned 16, I moved to California, USA where I graduated high school. I got a football scholarship at the University of Hawaiʻi—Hilo and graduated in 2019. In 2015, I debuted for the PNG women's national team and I've been proud to wear the shirt ever since. We have the Pacific Games [Editor's note: multi-sport event held in Oceania every four years] coming up in November, so the women's national football team are looking forward to defending the gold. Can you tell us about some of the issues you've faced over the last couple of years as a women's international from the Pacific?  
I think my experiences abroad gave me insights on how things are done overseas and in developed countries, so when I returned to PNG in 2019, I was able to vividly see the inequalities between our men's and women's national teams. In 2019 during the Pacific Games, for example, the men's team were staying at a nice lodge in a nice suburb, while we were staying in a not-so-nice suburb sleeping on a mattress so thin that it was like sleeping on hardwood. We'd train and then afterwards, we'd turn up at breakfast to find there was no food – the men's food needed to be delivered first. For many of the women's players, this was normal. But for me, seeing this for the first time, it felt strange.
When we were preparing for the Women's World Cup play-offs earlier this year, there were instances where we would go to training, and we couldn't get on the pitch because a men's club was already there using the facilities. As players, we're trying to qualify for football's biggest tournament and, as the national team, it felt like we weren't being given priority to play. Why did you and players from other national teams feel the need to start this Pasifika Women's Player Collective?
It started at the Nations Cup last year in July when we were introduced to FIFPRO. Anna Green from the New Zealand Professional Footballers' Association spoke with us and the timing was perfect, as we had a bit of back and forth with the federation just a couple of months before. From there, we kept in contact and then it really accelerated after the Women's World Cup play-offs.
The problems we face in PNG are happening across the board with other islands in the region. And for those of us who have been privileged enough to have experienced how things are done overseas, like TJ [Lyne-Lewis] and I, we feel a responsibility to speak out on these inequalities. By being together and multiple nationalities from the region having these collective ideas, we can work together to ensure women's national teams across the Pacific are getting the bare minimum.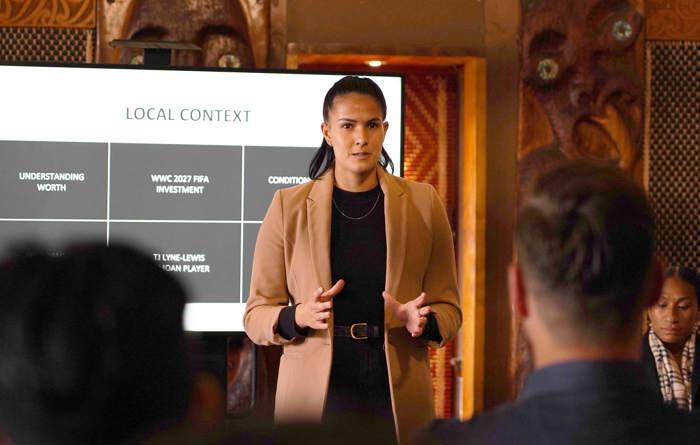 TJ Lyne-Lewis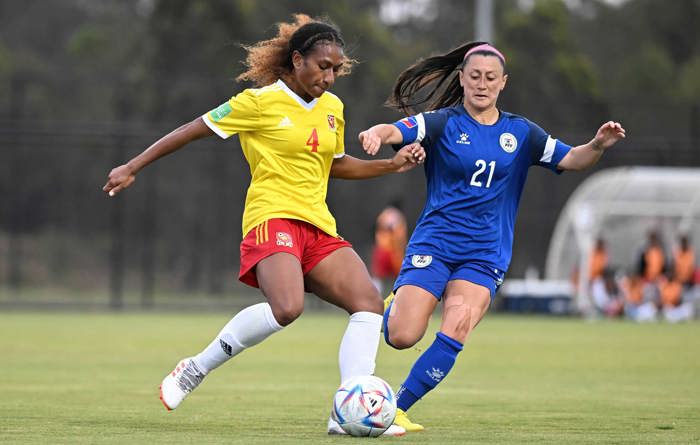 Lucy Maino (left) in action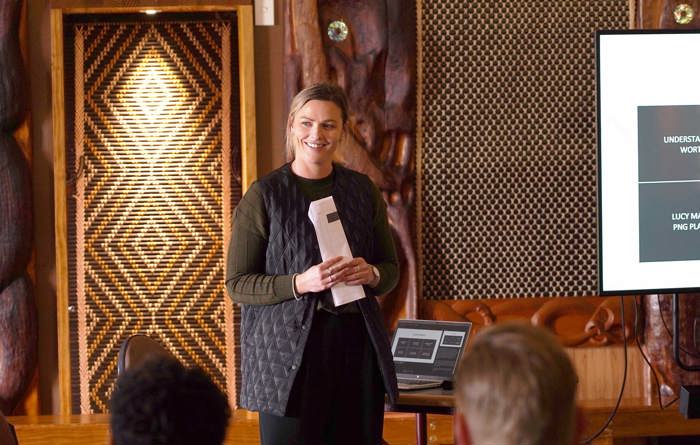 Anna Green
What does this collective mean to the players?
This collaboration will help women's players push for better national team conditions across the Pacific. Seeing other indigenous women speak passionately about these issues, for me as a Pacific Island woman, fills me with pride. We're people first and foremost, and football is just one part of our life; if anything, it's not even 50 percent for women's footballers here, who receive no reimbursement for representing their country – whether that's mothers leaving their children, players leaving their job, or students leaving their studies.
It's important to acknowledge that we have a life outside of football and if we're being called up to play for our country in tournaments without compensation for the time, when we come back there should at least be something to return to: employment opportunities, helping equip players to enter the workforce, or helping the student players by ensuring they still have a place at school when they return despite missing however many weeks.
It's encouraging to see other women in the Pacific who are just as passionate about tackling these issues and I'm grateful we will be working together. It may not be the ultimate solution to the challenges we face – and it will no doubt be trial and error – but it's a step in the right direction nonetheless. This is an opportunity for us to collaborate, shape women's football for the better in our region, and help pave a smoother road for the players of tomorrow. That's the sort of legacy that I want to leave behind.