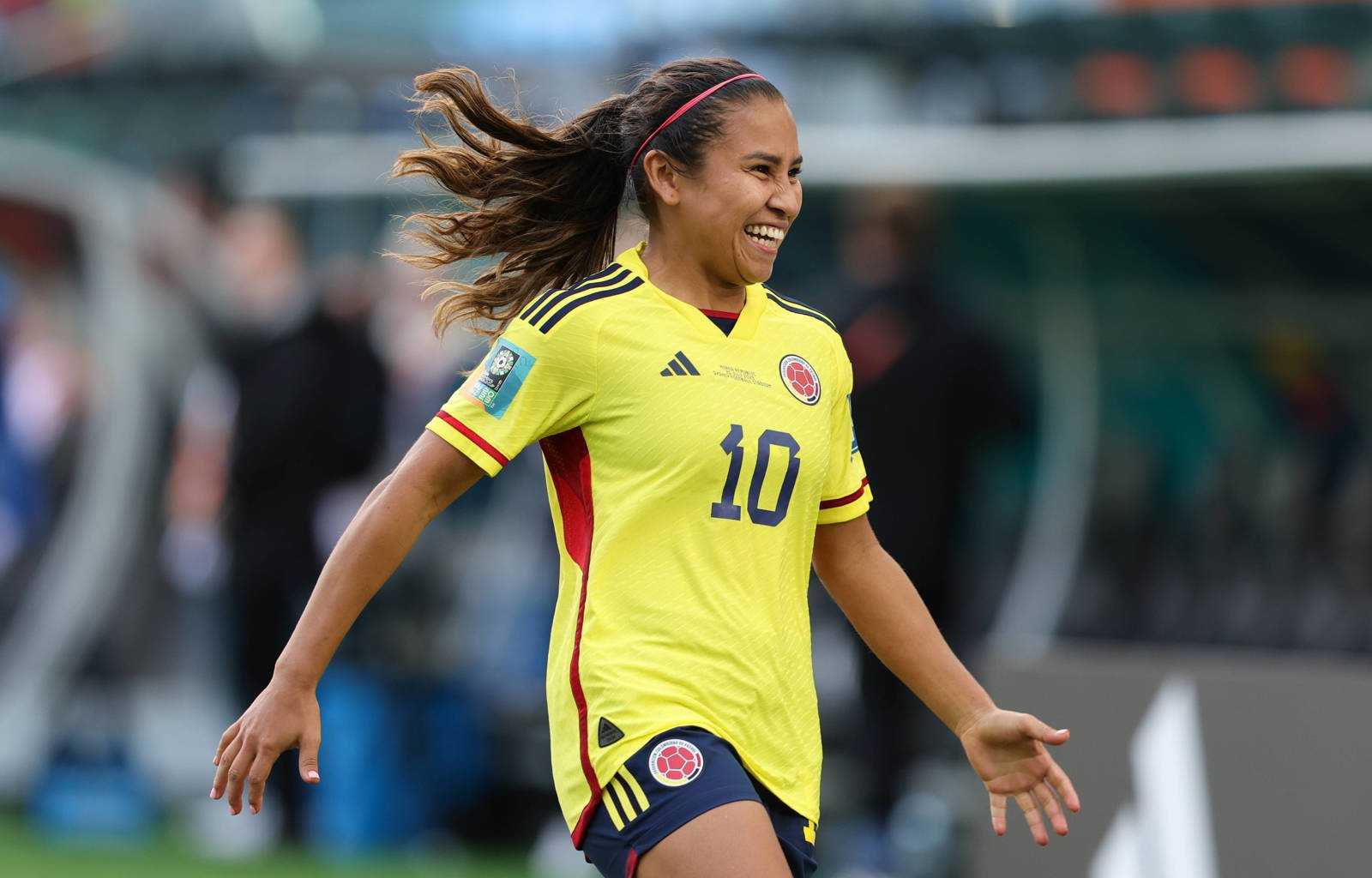 {0} min. reading time
Leicy Santos, one of Colombia's star players, reflects on improved conditions for footballers at 2023 Women's World Cup


No10 also talks about the struggle in Latin America and Women's World Cup qualification inequalities


"The better we all get, the more we're going to give to football," says Santos
Leicy Santos is one of Colombia's star players at the Women's World Cup. Las Cafeteras, who opened their Australia/New Zealand 2023 campaign with a 2-0 win over Korea Republic, are keeping their country on tenterhooks.
"Expectations are higher than at previous World Cups, people expect a lot from us," the Colombia No10 told FIFPRO. "People connect with us a lot because of everything that happened at the Copa America [Editor's note: Colombia hosted the Copa America 2022, where they were runners-up]. At times I felt that the country was like when the men's team plays in the qualifiers, that everyone gets behind the jersey. The whole of Colombia is sending out energy."
Santos is playing at her second World Cup and appreciates the breakthrough in working conditions implemented by FIFA; a result of the collective action of more than 150 international women's players, plus the support of FIFPRO and its member unions.
"Women's football is changing so much and so fast," she said."The steps that are being taken are not small. I'm 27 years old and, after everything we've been through, I want to enjoy this retribution from football. I'm very happy and it motivates me to continue.
"We know and understand that we have earned all these conditions. The reflection it leaves me with is that the efforts you make, the work you put in and the fight you have constantly to improve our conditions, at some point have results."
For Santos, beyond the incentive of prize money – at least $30,000 for each player at Australia/New Zealand 2023 – the equality achieved in the day-to-day facilities of the competition is paramount.
"The fact that we have the same conditions [as men's World Cup players] in terms of flights, hotels, and the simple things that are so necessary for our performance, gives you a boost," said the Atletico Madrid midfielder. "It seems incredible to us and we are happy to experience it because, although the girls have experienced things, those of us who have been here for a long time have experienced many things that have been far below the conditions we have now."
The growing fighting force in Latin America
Like any Latin American player with several years' experience in football, Santos knows first-hand what it is like to fight against adversity.
"We've been through a lot," she said. "From the time they took away our per diems and we spent two or three years without being paid, playing for free. Or the issue of flights; previously we used to travel with four or five stops, wherever we went, travelling with very strict conditions. You would arrive at the competition, and it felt like you lost two days just recovering."
These difficulties, common in the continent, are the breeding ground for a growing force of struggle in Latin America, with claims such as those led by Uruguayan women's players or achievements such as those of Costa Rica or, further back in time, Brazil and Colombia itself, thanks to Isabella Echeverri.
"Things are still happening today, but they are less serious. And it's not just us in the Colombian national team, but also Argentina are demanding better conditions and other South American teams too," said Santos. "We are supporting each other. When we see that someone is fighting and struggling for better conditions, we all go out. That's the idea.
"I think the better we all are, the more we are going to give to football. More entertainment, better football. As one of us improves, the others will try to catch up. We have to keep demanding."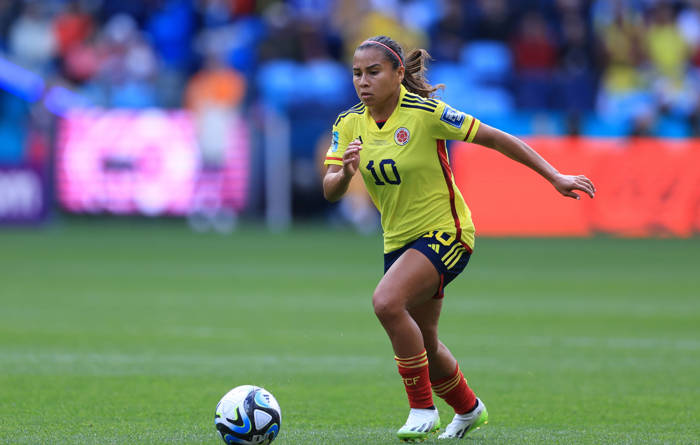 Leicy Santos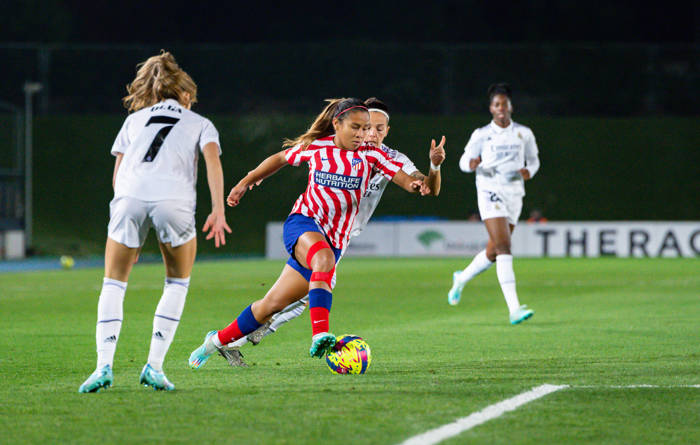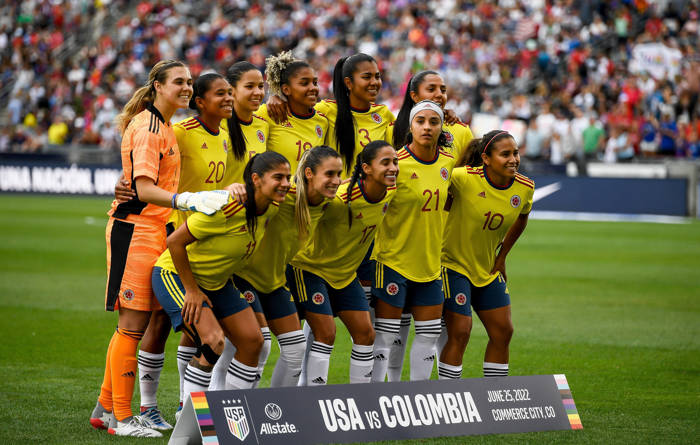 Social media abuse and World Cup qualification
Another new feature of this Women's World Cup is the implementation of the social media moderation service that FIFPRO and FIFA provided during Qatar 2022. This platform reviews recognised hate speech and, once detected, prevents those comments from being viewed by the recipient and their followers.
"One of the things that we footballers suffer the most, apart from losing and feeling bad about it, is everything the fans say to you," said Santos. "You see the outrageous things they say [online], the taunts, the insults, and you have to put up with it. There are people who are prepared to put up with it and other people who are not. What is being done is a giant step forward, especially on the issue of mental health."
There is room for improvement in many other areas of women's football, though. One is that of equal competitiveness in the run-up to the Women's World Cup. FIFPRO recently published the 2023 FIFA Women's World Cup Workload Journey Report, which shows the inequality between confederations in the qualification processes.
While the Copa America, played over 23 days, also served as qualification for the Women's World Cup, the European teams competed for a year to reach Australia/New Zealand. Of Group H at Australia/New Zealand 2023, Colombia played only 11 official matches after France 2019 – Morocco, 10 and Korea Republic, 18 – while Germany played 24.
"It can't be that a 20-day tournament, which takes place every four years, gives you the World Cup and Olympic slots, your calendar for the next four years," said Santos. "If you have a selection process where you have been working very well for three years, but for some reason during those 20 days of the tournament, something happens and your team is not [at the right level], the whole process you have been going through for three years literally goes to waste.
"For me, the ideal thing would be to take advantage of the FIFA dates we have, which almost all the national teams are already doing, so let's do qualifiers just like the men's national team. Taking advantage of the FIFA dates doesn't overload the calendar."
Santos is clear that this is a historic moment for advancing the rights and conditions of women's players. "We have to keep working and developing things so that you have evolution as soon as possible. And above all, we shouldn't just say, 'we've already done it and that's it'. And we leave it at that. Rather, as soon as the World Cup is over or even during the World Cup, we should say, 'what other things can be improved? What other things can be done?' and work on that."