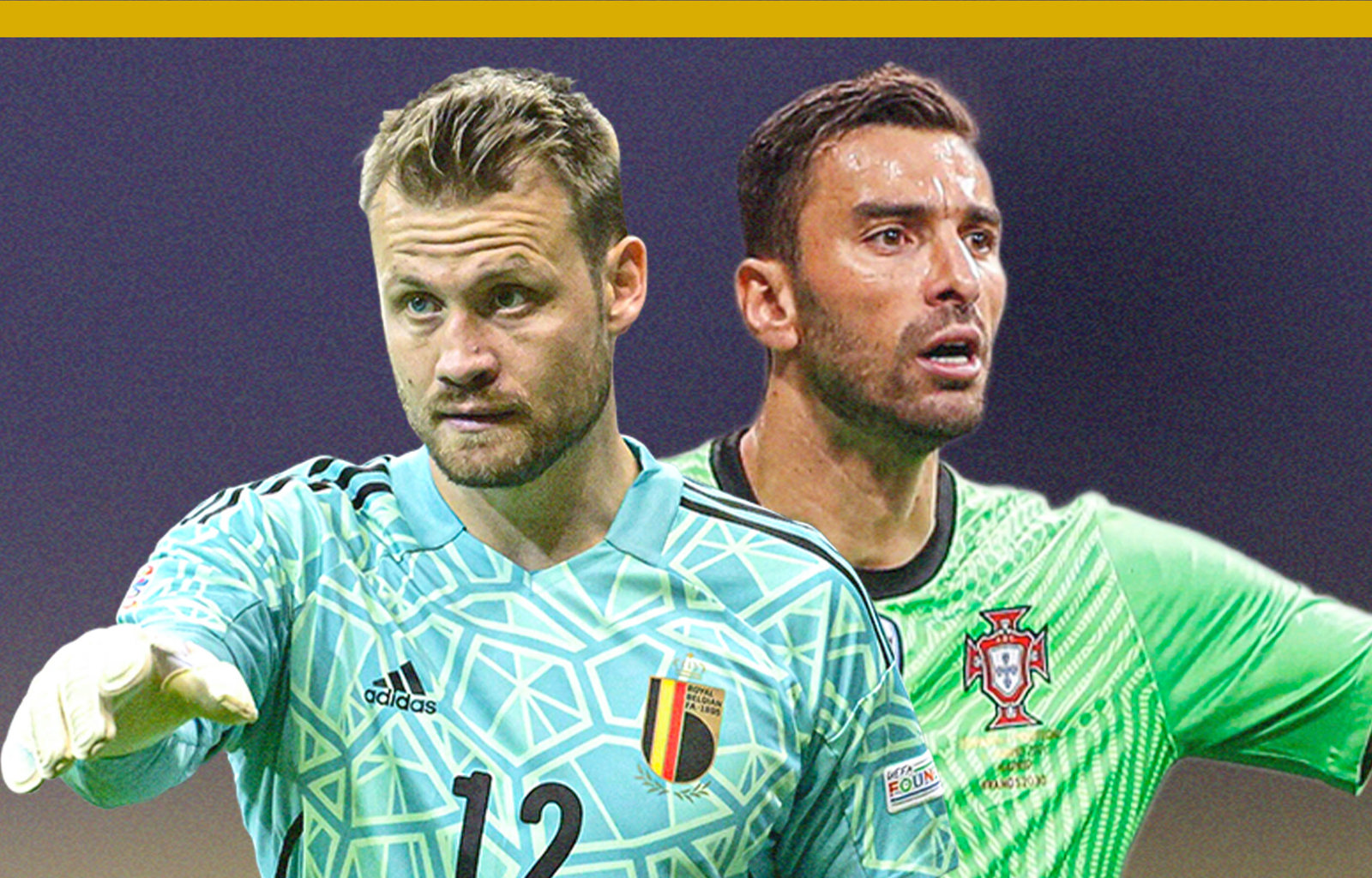 {0} min. reading time
Simon Mignolet and Rui Patricio bring a wealth of experience to the Global Player Council (GPC)


Both shot-stoppers part of their respective nations' Qatar 2022 squads


The GPC enables international players to have a voice to help shape their industry
Two World Cup-bound goalkeepers have joined FIFPRO's Global Player Council (GPC).
Simon Mignolet (Belgium) and Rui Patricio (Portugal) bring a wealth of experience to the Global Player Council – an initiative which puts men's and women's players at the heart of decision-making in international football.
The Global Player Council serves as a platform for active players with international experience to shape their industry on a global level, ensuring viewpoints and issues from leagues around the world are heard.
"I'm excited to be joining FIFPRO's Global Player Council," said Club Brugge stopper Mignolet. "It's important for players to have a voice and be part of discussions that help improve conditions for footballers around the world."
FIFPRO announced the launch of a new Global Player Council in September, continuing the work of 2020's inaugural council. Patricio, who was a member of the first council, re-joins for a second stint.
"The voice of players can't be ignored in this industry. We are aware of our strength and I'm glad to give my contribution, along with colleagues from all over the world," said the Roma goalkeeper.
The council assists FIFPRO and its 66 affiliated national player associations to represent footballers in negotiations about global issues that directly affect them including the international match calendar, employment standards, the use of personal data and social media abuse.
Mignolet and Patricio's arrival sees the current Global Player Council bolstered to 31 names, joining the likes of Lucy Bronze, Giorgio Chiellini, Saki Kumagai and Nicolas Tagliafico.
"If I can help footballers worldwide with my words, with what I've done, maybe even with the knowledge I have, then it's really an honour to represent my colleagues and to be part of this council," Chiellini said in September 2022.
"It is the best way to start making our voice heard among football's authorities."