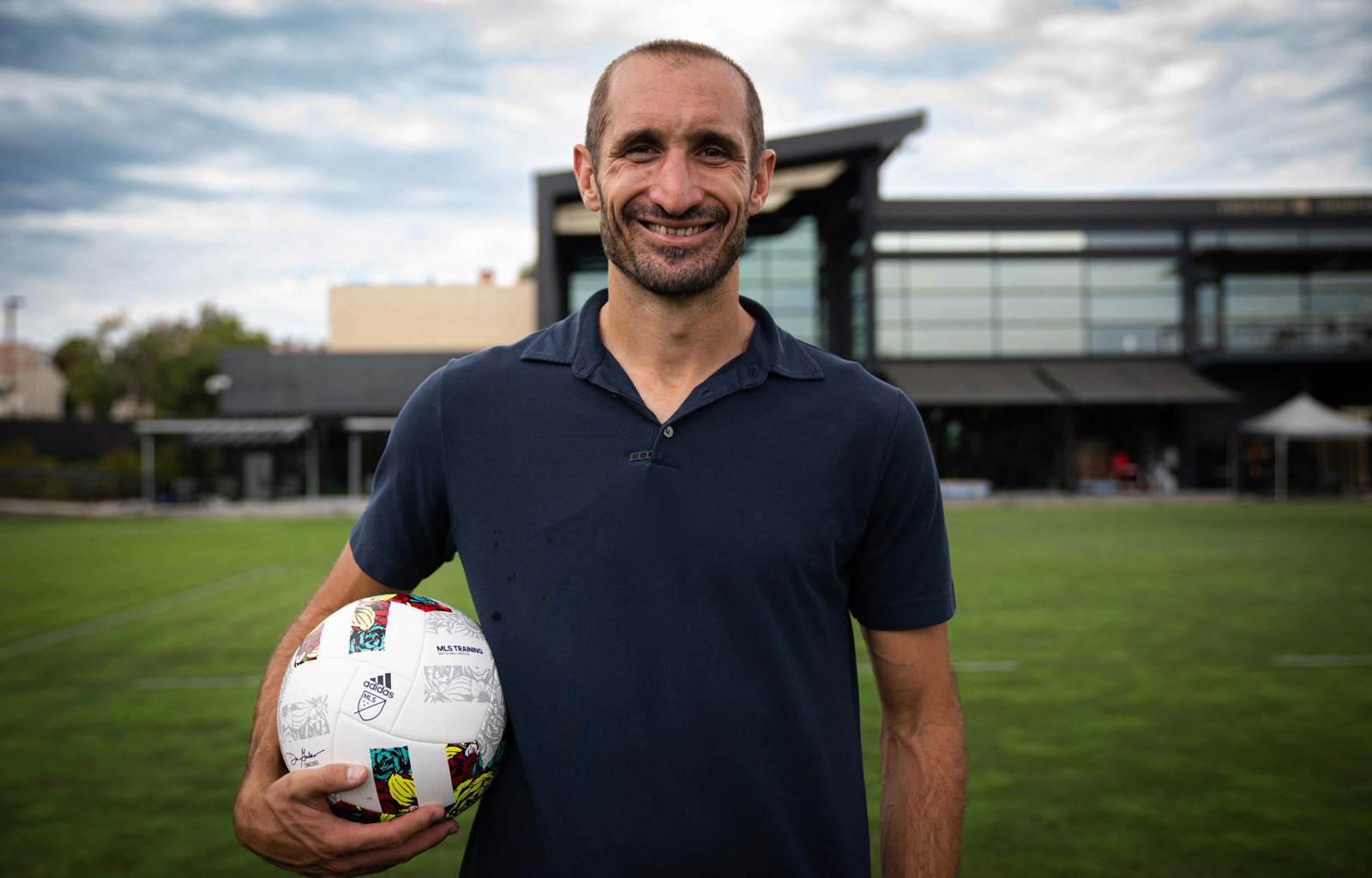 {0} min. reading time
Giorgio Chiellini is one of 29 active footballers on FIFPRO's Global Player Council (GPC)


Council reinforces the mandate of FIFPRO and member unions to protect interests of players


"Footballers can also be a part of the decision-making process," says Azzurri legend
FIFPRO's Global Player Council (GPC) ensures the voices of footballers around the world are heard, according to Giorgio Chiellini.
This week FIFPRO launched a revamped GPC consisting of 29 active men's and women's footballers with international experience,  providing a platform for players to discuss and influence an array of issues in their industry.
The GPC reinforces the mandate of FIFPRO and its member unions to protect the interests of players around the world and safeguard their rights.
"Being a member of the Global Player Council is really important – it gives us an opportunity to make ourselves heard, to make ourselves known, to assert our ideas and position," said Chiellini.
An accomplished leader on the pitch, Chiellini amassed nine Serie A titles with Juventus and captained Italy to UEFA EURO 2020 success last year. The Azzurri legend started a new chapter – at Los Angeles FC –  in June 2022, his first club venture outside of Europe.
In an elite playing career that has spanned 23 seasons, Chiellini naturally brings a plethora of experience to the GPC.
"If I can help footballers worldwide with my words, with what I've done, maybe even with the knowledge I have, then it's really an honour to represent my colleagues and to be part of this council," he said.
Influencing the industry
Chiellini was part of FIFPRO's first Global Player Council, which was launched in 2020 to strengthen the role of professional footballers in shaping their industry at an international level.
Though the GPC has evolved to include new members in 2022, its core objective remains the same: to put the players at the heart of the game.
"The last time we met for the Global Player Council, it was a very important milestone for FIFPRO, for footballers, because it was the first step towards sharing ideas, problems and strategies with the people who represent us," said Chiellini.
"I believe that it's the best way to start making our voice heard among football's authorities.
"It is just a small step; there are still so many things to do. But I believe that in the right way, and with the right timing, we footballers can also be a part of the decision-making process and make ourselves heard a lot more."