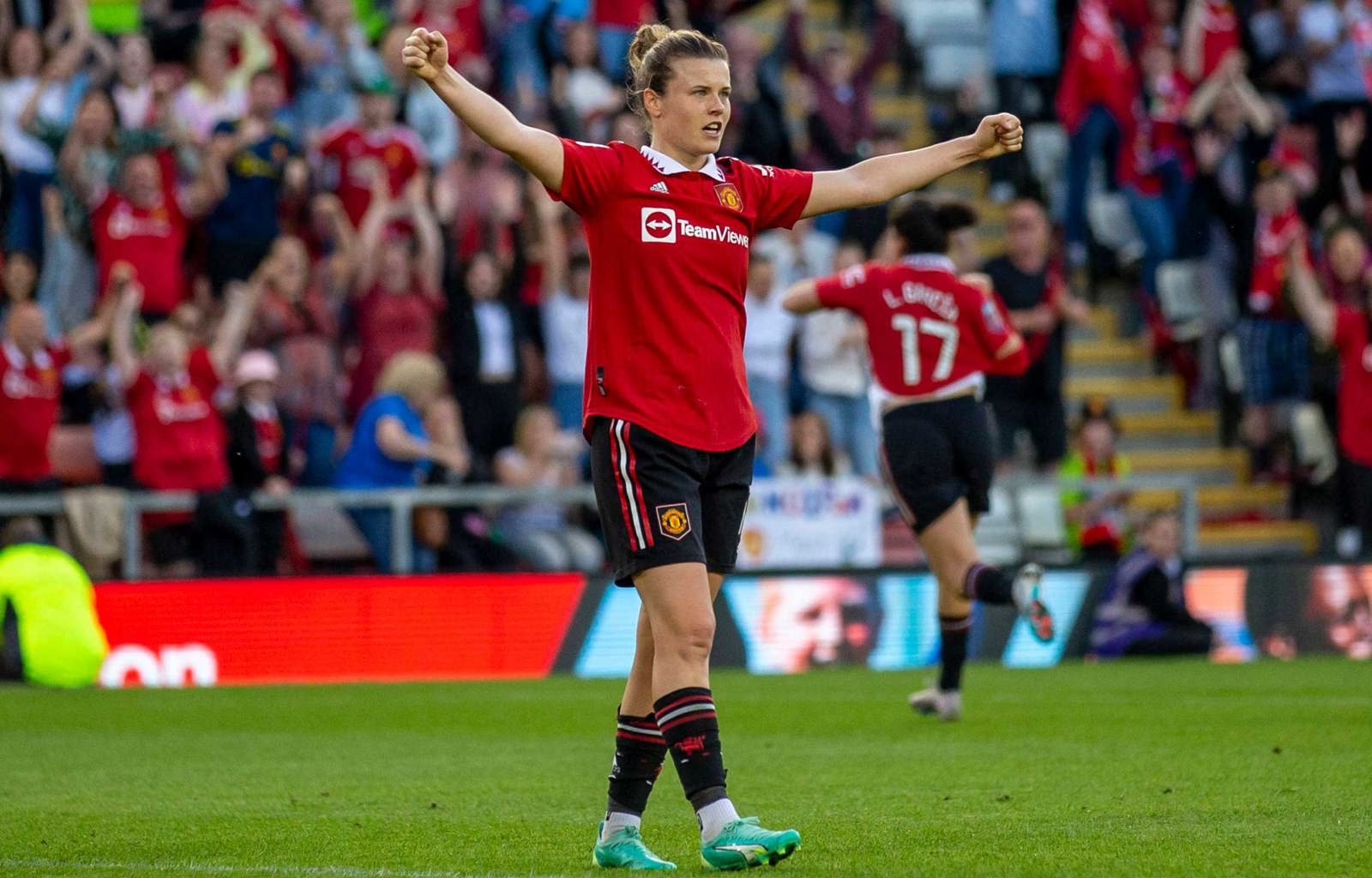 {0} min. reading time
Hayley Ladd was one of several international players at FIFPRO Women's Football Summit


Manchester United and Wales midfielder talks about importance of players sharing industry best-practice


"Everything is rapidly evolving and everybody in the industry has to be agile," says Ladd
After participating in last year's Women's Football Summit, Hayley Ladd was quick to confirm her attendance for the 2023 edition of the event.
The Manchester United and Wales midfielder was keen to build on last year's learnings, much of which was put into practice ahead of a landmark Women's World Cup.
"I had a brilliant time last year connecting with other players and trying to raise the standard of women's football," Ladd told FIFPRO. "I wanted to attend again this year to improve on the standards set, connect with other players from around the world, and share knowledge. It's great to see what is possible when you connect with other players and combine forces."
The Women's Football Summit provides an opportunity to get direct feedback from players on issues that affect their industry. With over 100 attendees, the 2023 event featured productive sessions and panels on organising, global and regional working conditions, collective agreements, and more.
"That dialogue with organisations like FIFPRO is so important and it gives players a sense of protection," said Ladd. "Sometimes as a player you can feel a little bit powerless, like you don't have the insight to understand what's going on around you. FIFPRO reinforces that power of the collective voice and the importance of being united towards a common goal."
Of the panels and sessions which covered multiple industry topics – from global conditions to international collective action – Ladd highlighted the maternity regulations as a key learning from the event.
"It's important for players to understand things like maternity regulations," said Ladd. "As I don't have a child, I wouldn't necessarily understand all the needs and requirements of a mother, especially away on international camps, for example.
"By understanding a broad range of topics as a professional footballer, I can take that information and take it back to club or country, advocate for those rights and push the levels further."
Power of the collective
In profile at the event was the letter sent by FIFPRO, member unions, and over 150 players from 25 national teams to FIFA President Gianni Infantino calling for improved conditions and prize money – the largest piece of collective action ever taken in women's football.

It called for:
An equal framework of rules and conditions for the Men's and Women's FIFA World Cups, including equal prize money for senior World Cups


A global guarantee of at least 30 percent of prize money for players who compete in the FIFA Women's World Cup


A binding, global collective agreement between FIFA and the players that enshrines these commitments
"It's about raising the levels for women's footballers; everything is rapidly evolving and everybody in the industry has to be agile," said Ladd. "As players, we need to understand what we deserve and transparency is important, especially when it comes to the likes of prize money. FIFPRO are helping us acknowledge what that prize money is and what our percentage should be.
"It's important for the growth of the game that players understand their value and from there, we can raise the standards of the game on the pitch as well."
Now 29, Ladd has established herself as a key player for Manchester United and Wales. Being a professional footballer in the women's game, however, was a rather different landscape when Ladd was in her late teens.
"I finished my time at Arsenal's Centre of Excellence when I was 18. I went to Loughborough University to study human biology and I took a back step from football," said Ladd. "At the time, I wanted to focus on education as the women's game wasn't growing as rapidly as it is now, and I didn't know if I was going to have a part in that.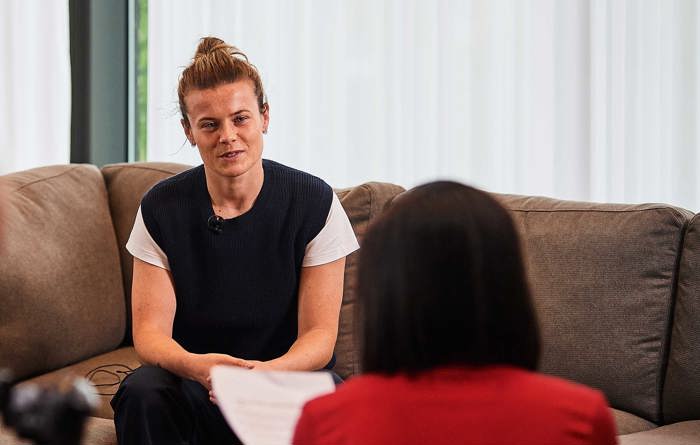 Hayley Ladd at the Women's Football Summit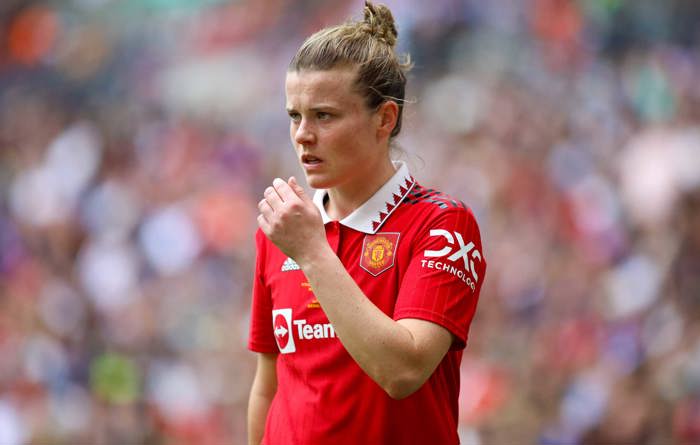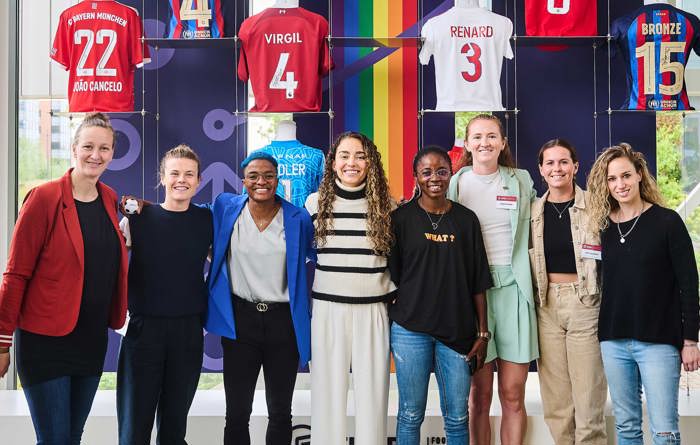 Left to right: Almuth Schult, Hayley Ladd, Rasheedat Ajibade, Isabella Echeverri, Ajara Nchout, Sam Mewis, Merel van Dongen, Karin Sendel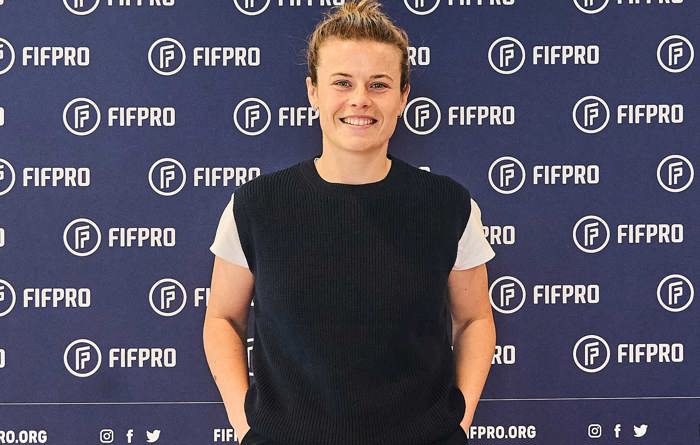 "When leaving university, I was able to get a part-time contract at Bristol and eventually I managed to become a professional there."
While naturally fully committed to her professional football career, Ladd's university education naturally presents different avenues further down the line for life after football.  
"It's always wise to think about your career after football," said Ladd. "In the early stages of my career, it was quite nice for me to have something else to focus on as well as football.
"That's just me, though – I don't think that has to be the case for everyone. I'd equally like to advocate for women's players enjoying their professional careers, and being able to really live and breathe football."