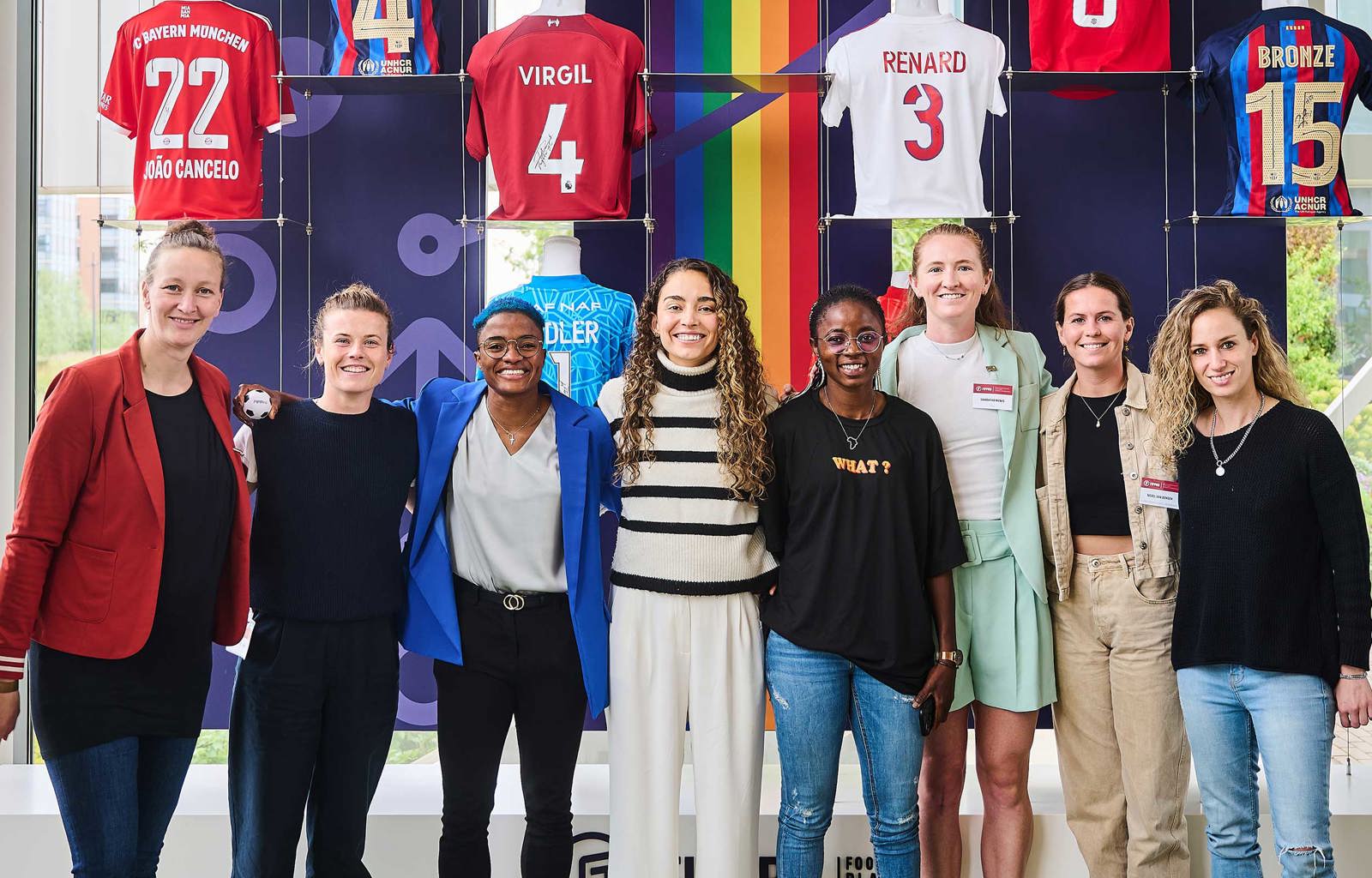 {0} min. reading time
Women's Football Summit hosted at FIFPRO House in Hoofddorp, Netherlands


Over 100 attendees, including current and former players, unions, and stakeholders


Fruitful sessions on organising, working conditions, collective agreements and post-Women's World Cup strategy building
Ahead of the UEFA Women's Champions League final, players, member unions and stakeholders gathered at the Women's Football Summit at FIFPRO House in Hoofddorp, Netherlands to engage on global topics in women's football.
The Women's Football Summit provides an opportunity to get direct feedback from players on issues that affect their industry, as well as sharing best practice and discussing strategic opportunities to work collaboratively towards the future of the women's game.
With over 100 attendees, the 2023 event featured productive sessions and panels on organising, global and regional working conditions, and collective agreements.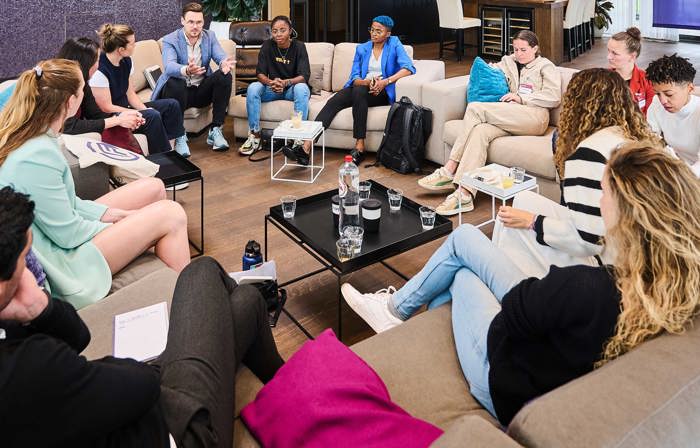 Players engaged in fruitful sessions
Sarah Gregorius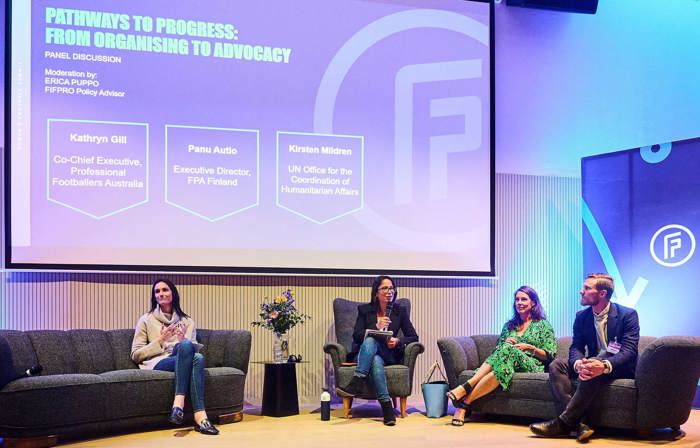 Players and unions learned from numerous panels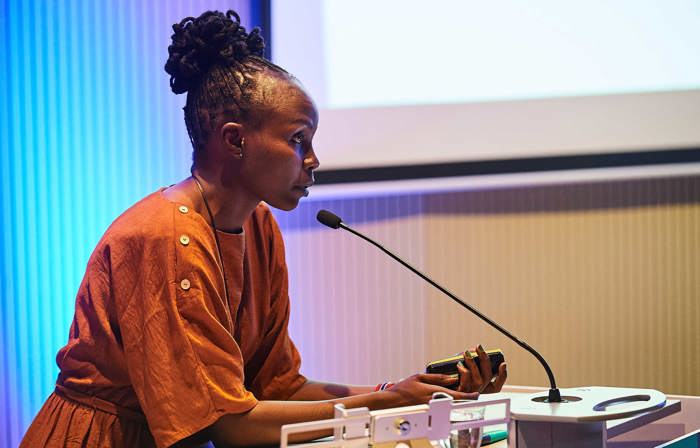 Teresa Calleb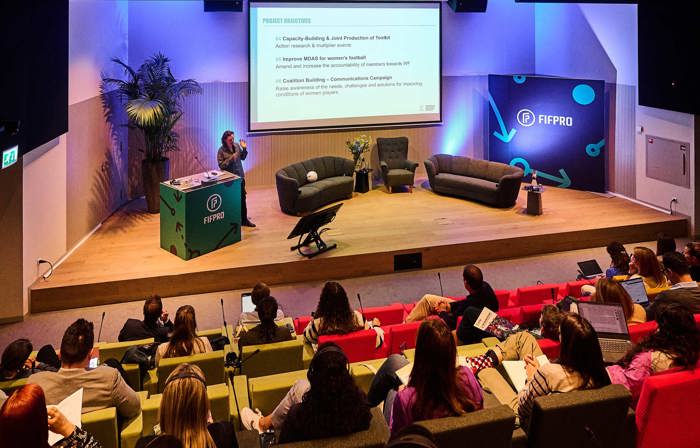 There were over 100 attendees at the event
Women's Football Summit: Panels and Sessions 
The Women's World Cup and Future of International Collective Action


Player Data in International Tournaments


Pathways to Progress: From Organising to Advocacy


Global Conditions: Player Experiences and Analysis of 2022 Continental Championships


Maternity and Pregnancy: Returning to the Field


Commercialisation, Promotion & Protection: The Future of Player Commercial Rights in Women's Football


Player and Union Experiences Throughout a CBA Process
"It's been great to have so many people in one place discussing issues and topics in women's football that we're all so passionate about," said FIFPRO Director of Global Policy & Strategic Relations for Women's Football Sarah Gregorius.
"With such an important World Cup coming up soon, it has been invaluable to be able to bring players, members and experts together under one roof to benefit from our collective knowledge and experience."
Netherlands international Merel van Dongen has played at two Women's World Cup tournaments: Canada 2015 and France 2019.
The Atletico Madrid defender, who is a member of FIFPRO's Global Player Council, said: "It's so important to have players together like this talking under one roof; we can only achieve great things when we all work together. It's been an enjoyable experience taking part in all these workshops with players face-to-face, rather than online."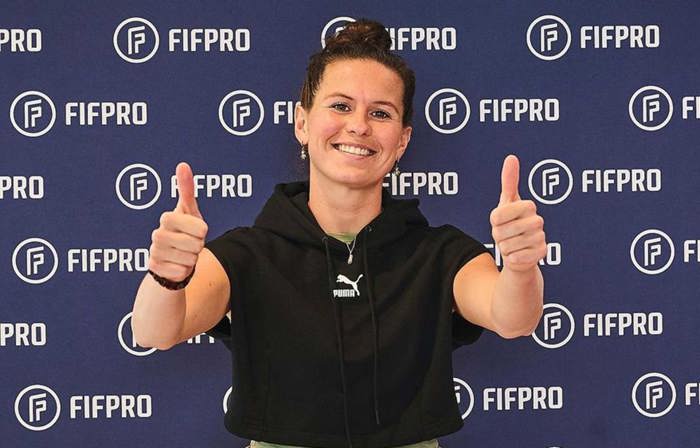 Merel van Dongen (Netherlands)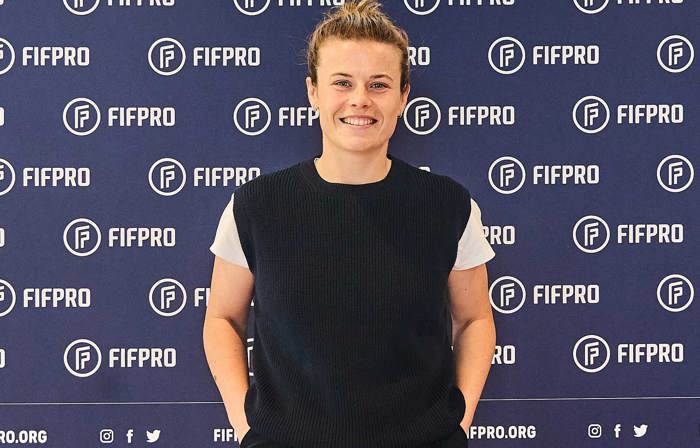 Hayley Ladd (Wales)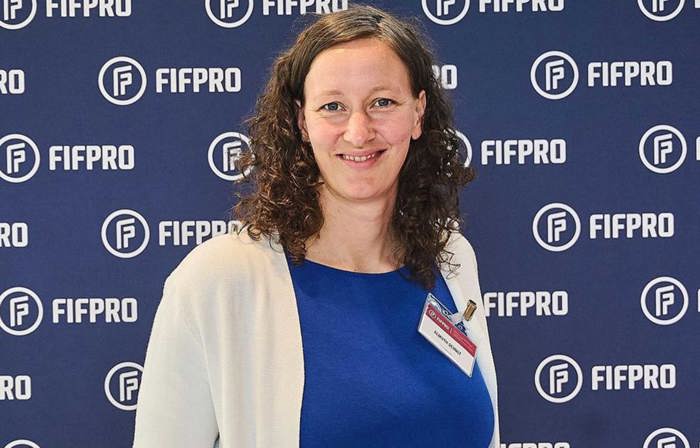 Almuth Schult (Germany)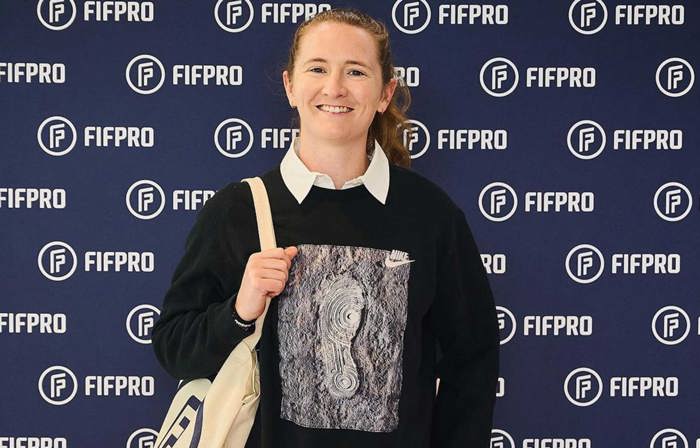 Sam Mewis (USA)
Van Dongen's fellow council member and Atletico team-mate Rasheedat Ajibade was also in attendance at the summit.
Ajibade, who is aiming to play in her second World Cup for Nigeria next month, said: "It's a real privilege to be here and, as players, we've learned a lot. This is the kind of environment I like to find myself in: you get to learn, improve yourself and connect with new people."
2019 Women's World Cup champion Sam Mewis said: "Being here at the summit has been inspiring and to know there is an organisation like FIFPRO that's advocating for players, and helping them have these important conversations, is so important. Getting to meet other players and hear them talk about their experiences has been really eye-opening."
Manchester United and Wales midfielder Hayley Ladd said: "I came to this event last year and had a brilliant time connecting with other players, connecting with other professionals working in football, and trying to raise the standard of the women's game.
"I'm really happy to be back here again and I think we've all learned a lot from each other. It's great to see what's possible when you connect with other players and combine forces."