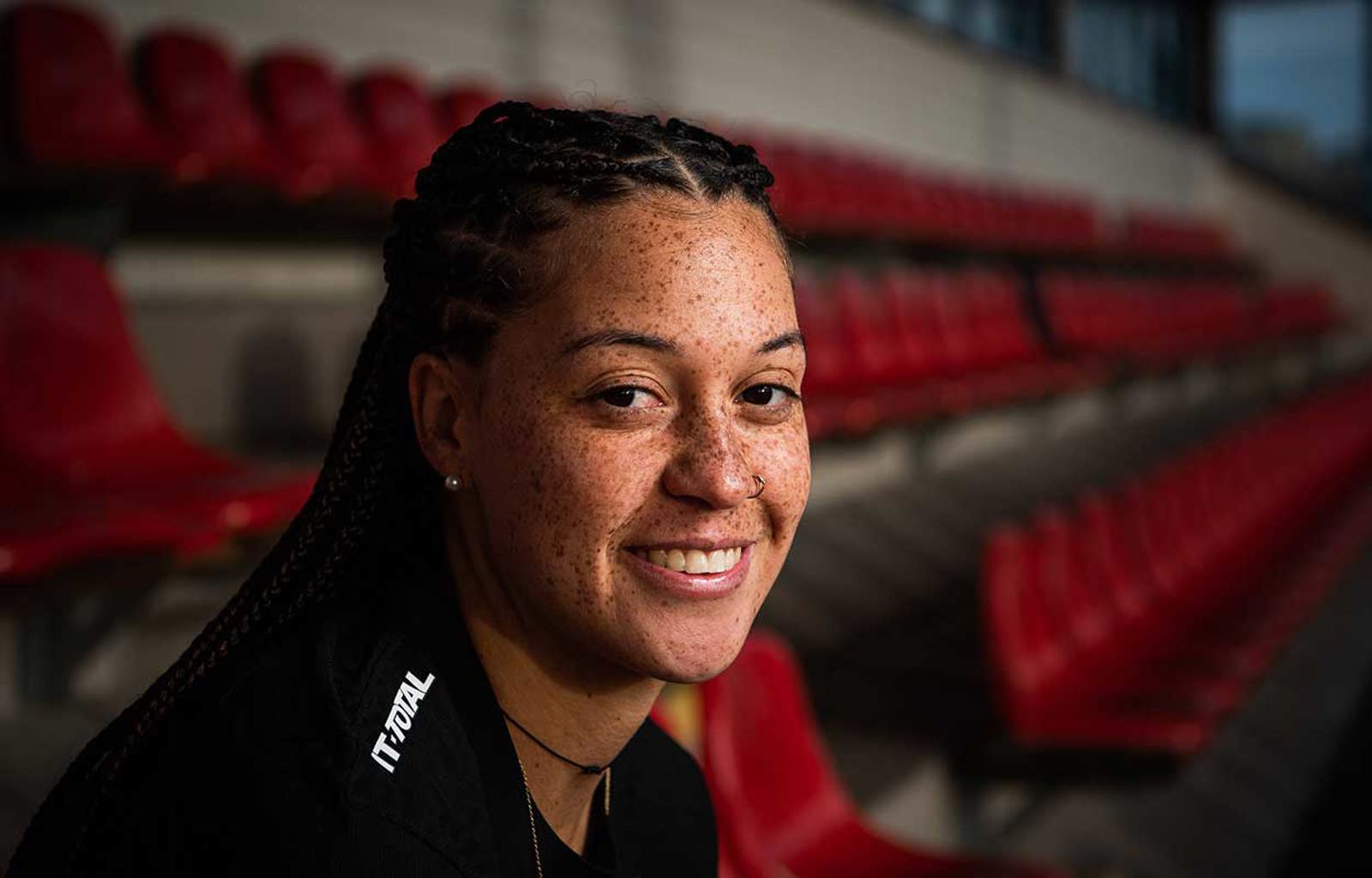 {0} min. reading time
Jamaica international Chinyelu Asher looks ahead to 2023 World Cup


Midfielder talks about the importance of a collective player voice


"Having a team of black women on the field is so important," says midfielder 
"Reggae Girl to the heart, to the core. Jamaica to the world." 
2023 is set to be a huge year for Jamaican football. Just ask Chinyelu Asher. The midfielder is preparing for a second successive FIFA Women's World Cup with the Reggae Girlz.
After making their tournament debut at France 2019, Jamaica will go to Australia-New Zealand 2023 with vital experience and know-how this time around.  
FIFPRO caught up with Asher, a member of FIFPRO's Global Player Council, to discuss what it means for the Reggae Girlz returning to the world stage, diversity and representation at the Women's World Cup, the power of the collective voice, and ambitions for a player union in Jamaica. 
FIFPRO: Chinyelu, it's a Women's World Cup year. Jamaica are in the same group as France and Brazil. What are the ambitions of the Reggae Girlz at the tournament?  
Chinyelu Asher: We want to go as far as we can. In 2019 we were an underdog. Now, I feel like we're more of a dark horse. I hope we can show the world that we can ball and really compete against some of these powerhouses. We have a difficult group, but we believe in ourselves.  
Off the field, one thing I always try to keep in mind – and I know a lot of my team-mates do as well – is that depending on the play-off situations, we are maybe one of four, potentially five, black diasporan countries at the tournament. When you look at representation, diversity and what it looks like, having a team of black women on the field and playing some of the best football in the world, it's so important for anyone who's tuning in – whether that's young girls or older men. I think we are always global ambassadors in that way.  
After the 2019 Women's World Cup, you and other Reggae Girlz embarked on a social media campaign with regards to non-payment and the way women's football was viewed then in Jamaica. Can you give us some context on that, and what the outcome was? 
2019 was the first time a women's team from the Caribbean had reached a World Cup. After a couple of years of keeping our heads down, rolling with the punches and giving our federation that 'grace space' to step up, we had a lot of worries even before the tournament started that when it came to the prize money – which is first given to the federation for them to distribute and allocate to the players – that some things might get lost. And that's what happened. We didn't receive our hard-earned money. We decided to come together, unify our voices, and we came out with the No Pay, No Play campaign. It generated so much global support, and it just didn't give our federation any moment to think. When other people are watching, you're more inclined to do the honourable thing.  
Did that unified action from the players reinforce the power of a collective voice for you personally? 
Absolutely. Jamaica would benefit from having a players' union. I think that's our next step. I feel like we have the crux of a union. Anything that brings together that unitary influence of players as a collective group, it creates a ripple effect for that entity. I hope we continue to improve in that regard. I feel we, the Reggae Girlz, are pioneers in a lot of ways: we're the first women's Caribbean program to go to the World Cup, we're going for a second time, and we have a contract agreement with our federation. We're doing a lot of firsts, and sometimes we want to do so many things at once, but I think a union is the next step. I also think it's just important that we continue to take those next steps so that everyone else, especially in our region, are all moving in that same direction. We don't want to leave anyone behind.  
"Having a team of black women on the field and playing some of the best football in the world, it's so important for anyone who's tuning in – whether that's young girls or older men."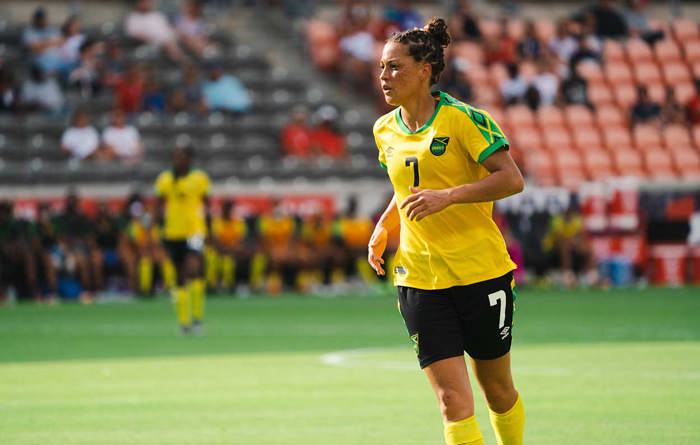 How did you first get involved with FIFPRO, and what was your impression of the organisation? 
Jonas [Baer-Hoffmann], the general secretary, connected with me back in 2019, around the time of the No Pay, No Play campaign. FIFPRO gave us a lot of guidance and support during that time. Since then, I've joined the Global Player Council and I've been sitting in on meetings. The GPC has encouraged me to dig into myself, my own interests and passions, and help me think about how my own personal player journey intersects with some of these issues. I'm continuously impressed with FIFPRO. I think this is an organisation that is much needed in the current climate. I'm looking forward to working with them over the next couple of years.  
You've played club football in the likes of Kazakhstan, Colombia, USA and Scandinavia. From your experience, what conditions do you feel need to be improved in women's football worldwide? 
The biggest thing right now, especially for the women's game, is equal pay and conditions. We've been chipping away at that boulder since the beginning. I would love to see us continue pushing for that. I also think as a black woman in this game, diversity and representation and how that manifests in the different leagues, different regions, is also really important to me.