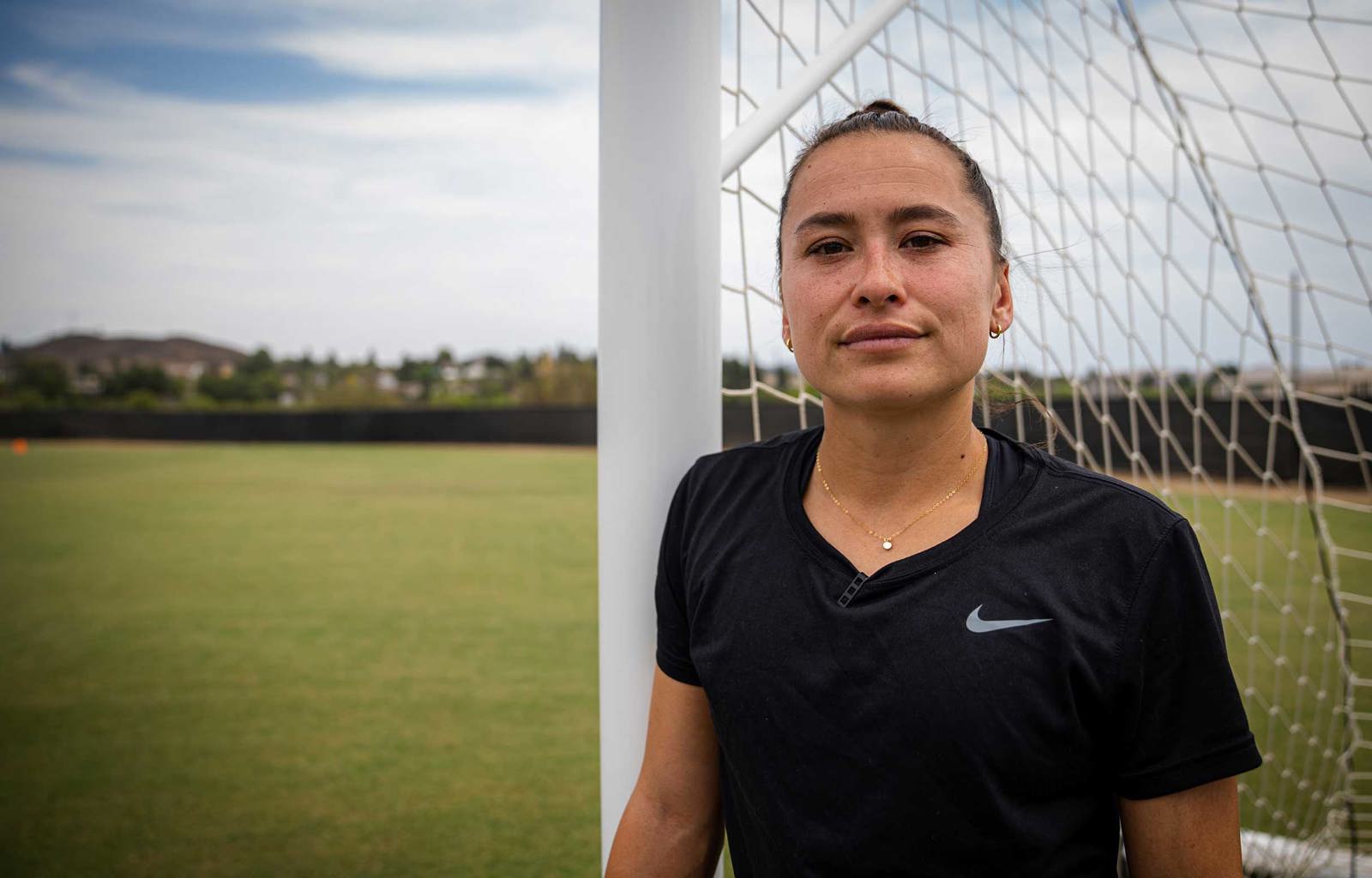 {0} min. reading time
Ali Riley to captain co-hosts New Zealand at this year's Women's World Cup


Angel City defender explains why 2023 tournament will be the biggest yet


35-year-old also discusses FIFPRO's Global Player Council and advancing working rights of women's players
A veteran of four Women's World Cups, Ali Riley is set to skipper 2023 co-hosts New Zealand at the global finals in July.
A lot has changed since Riley made her senior World Cup debut back in China in 2007. "It's completely different, it's hard to even compare," said the Angel City defender.
While strides have been made in women's football since ­– from better working conditions to increased professionalisation – more still needs to be done.
As we kick off a Women's World Cup year, FIFPRO sat down with Riley to discuss what it means for Australia-New Zealand to host the global finals, FIFPRO's Global Player Council and how more needs to be done to advance the working rights of women's players.
FIFPRO: Ali, the last couple of World Cups ­– Canada 2015 and France 2019 especially – were all considered major milestones for the women's game at the time. Do you anticipate the same for Australia-New Zealand in 2023?
Ali Riley: I do, I expect it to be the most successful women's sporting event to date. It's a big honour that it will be hosted in Australia and New Zealand. I think we're at a point now where this has to be the best tournament ever – and the fans, the engagement, the media, will be at another level. We saw successful numbers in France, and I think the game has come a long way since then. It'll be a huge milestone and it'll be a great springboard to make even more changes in future.
You made your debut at the World Cup in 2007. What do you feel have been the biggest changes since then?
It's completely different, it's hard to even compare. The game has changed with players now being more empowered, having better resources, better conditions for training. More players are professional and, of course, that changes the game at international level. Beyond that, we're also seeing players who are taking a stand for the things that are important to them that aren't necessarily related to football, and trying to make an impact in different communities and make the world a better place. We are privileged to be professional athletes and have these platforms and you see so many of us now using that platform to do good.
"We're at a point now where this has to be the best tournament ever – and the fans, the engagement, the media, will be at another level."

— by Ali Riley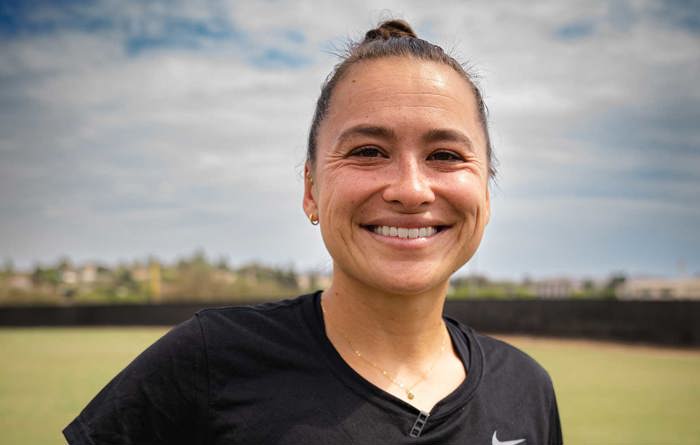 What does it mean for New Zealand to be co-hosting the tournament?
It will be inspiring for little girls in New Zealand to have the best footballers in the world playing matches in their backyard. It'll motivate and empower to have diverse representation; to have players who will be making comments on not just soccer, but on social justice issues, human rights issues. I think it will inspire the next generation and really grow the game. We need that in New Zealand and, especially as a Kiwi, we want more players, more girls to start playing. But more importantly, we want little girls to dream that they can do anything.
If we can take you back to 2014 when you were at FC Rosengard in Sweden: you were part of the first women's players to organise. Can you give some background on that, and what you were pushing for at the time?
In 2014 when I first had communication with FIFPRO, I was shocked at what the global standard was for women and what resources we didn't have access to. It had a big impact on me. Looking back at how much the game has changed, both professionally at the national and international level with the help of FIFPRO, different leagues and federations, so much has changed. Having protections for mothers and being able to have a career and start a family at the same time is probably something that a lot of players couldn't even consider. The maternity policies – or the lack thereof at the time – was one thing that I was really shocked by. That's something that has drastically changed for the better.
When I was doing the Changing the Game podcast, speaking to some of the players who starred in the 1991 World Cup, even the 1999 World Cup, those players weren't able to live off their football salaries, let alone start a family and play soccer. So, the world has changed a lot. Sometimes in sports it can take a little bit longer, but we have made huge changes.
What kind of work have you been doing with FIFPRO's Global Player Council?
Something we want to prioritise and talk about is a lot of the online abuse that players are facing. With social media, we're facing unprecedented issues – and that's something that I see FIFPRO and other organisations taking seriously, to combat discrimination and abuse. That's an important conversation to have, as well as what conditions are going to look like for the Women's World Cup – especially off the back of Qatar 2022; what that World Cup looked like and what the opportunities we have as players will be for our World Cup.
What more do you feel needs to be done to advance the working rights of women's players globally?
It's important to start seeing some of the wealth that big organisations have made from football get into the hands of [women's] players, so we can make sure we're able to take care of our bodies and have long careers. People say that women's sports aren't important or aren't exciting. I obviously don't believe that. If the investment is made in us, that following will come.
We need to have a higher – or have a minimum – global standard, so that players can feel secure and then beyond that excel in our sport. For the World Cup, it's a big opportunity for FIFA to make some changes and from there, I think other organisations, other federations, other clubs would take their lead and hopefully there'll be a domino effect. I do think the players are speaking out about so many important issues and it's time for the organisations to listen.