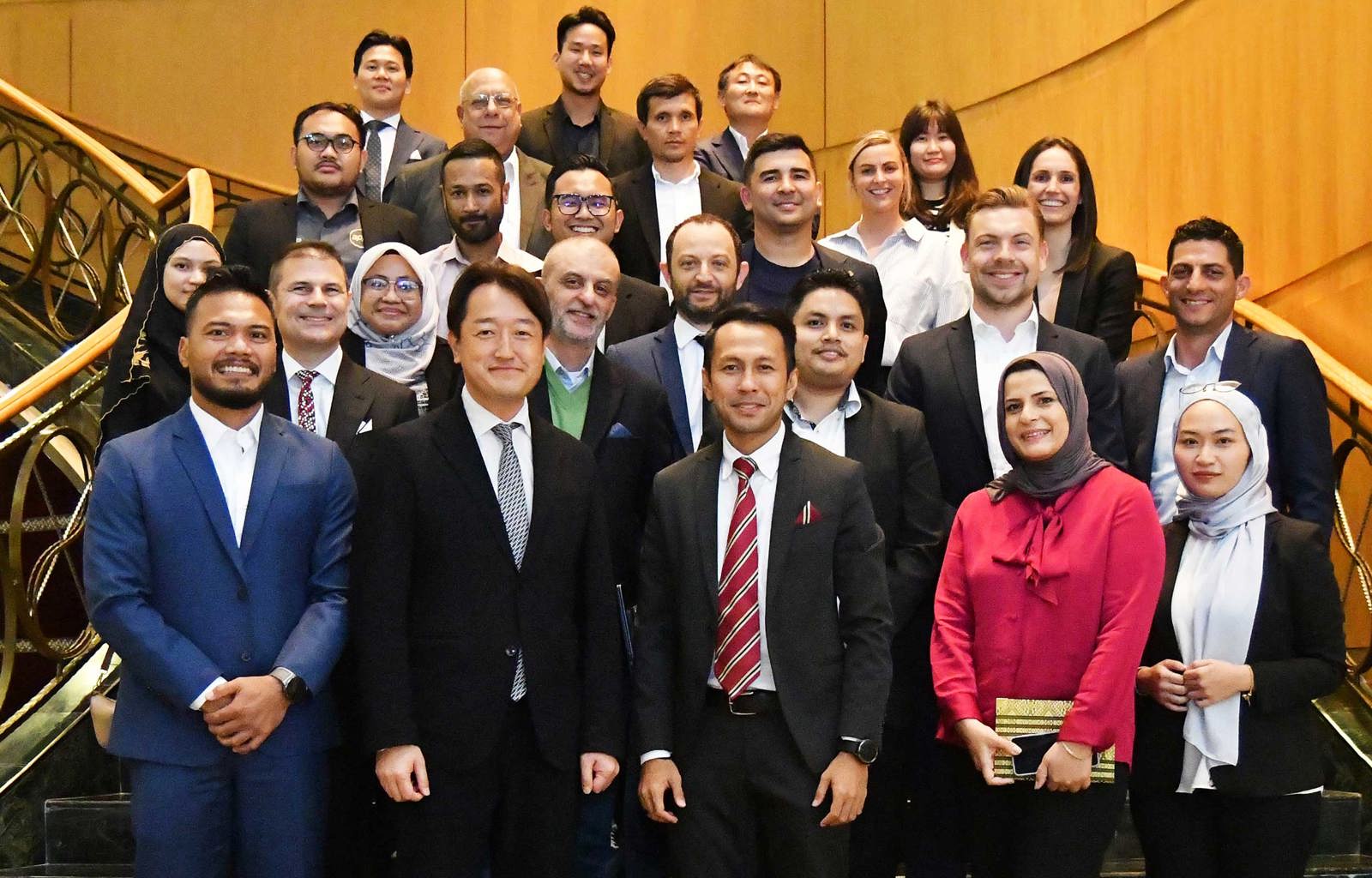 {0} min. reading time
FIFPRO Asia/Oceania general assembly takes place in Kuala Lumpur, Malaysia


Opportunity for member unions in the region to collaborate, share best practice


Host union PFAM signs collaboration agreement with Malaysian Football League to support domestic football market development
Malaysian capital Kuala Lumpur this week played host to the FIFPRO Asia/Oceania general assembly, which saw player union PFAM sign their first cooperation agreement with the Malaysian Football League (MFL).
The signing of the cooperation agreement will benefit players in Malaysia with employment protection and also aims to contribute to sustainable market growth in the country.
It comes after FIFPRO and the World Leagues Forum (WLF) in September 2022 signed a ground-breaking Global Labour Agreement (GLA) at the International Labour Organization (ILO) to take greater responsibility as social partners to strengthen collectively agreed solutions in the football industry.
The GLA will support domestic football market development in Malaysia, as well as promote social dialogue and social partner relations in the country. "As the representative body for professional footballers in Malaysia, we are committed to working with MFL to ensure that our players' rights are protected while maintaining the integrity and commercial value of the league," said PFAM CEO Izham Ismail. "This collaboration agreement is a testament to our shared vision and dedication to developing the professional football sector in Malaysia."
Unions convene in Kuala Lumpur
FIFPRO Asia/Oceania Chairman Takuya Yamazaki kicked off proceedings with a welcome and presentation of the Division Asia/Oceania board report before FIFPRO Deputy General Secretary Simon Colosimo delivered FIFPRO's global strategy for 2022-2025.
Elsewhere, FIFPRO Union and Player Services Manager Benjamin van den Broek gave an update on FIFPRO's global projects, NZPFA General Counsel Andrew Scott-Howman discussed Division Asia/Oceania's strategy, and board member Anna Green gave a keynote on organising in Oceania.
Day Two saw PFA Australia Co-Chief Executive Kathryn Gill review prize money and conditions for the upcoming Women's World Cup, Twenty First Group Chief Strategy Officer Ben Marlow presented initial findings of the AFC Competitions Project, while a panel consisting of ILO Director Graeme Buckley, WLF General Secretary Jerome Perlemuter and Yamazaki discussed the Global Labour Agreement between FIFPRO and WLF. This was followed by the signing ceremony of the collaboration agreement between PFAM, represented by CEO Izham Ismail, and the Malaysian Football League.
The agreement builds on a longstanding relationship between the players and the league and expresses the common objectives of the partners to accelerate the sustainable growth of professional football in Malaysia by providing an exciting domestic playing environment that is built on the principles of decent work and player welfare.
"The two-day event in Kuala Lumpur saw fruitful sessions, open discussions and encouraging engagement," said Yamazaki. "It's important we're all united when it comes to improving standards for players in Asia and Oceania – and we're excited to see what we can achieve together in the future."
"Division general assemblies always highlight the relentless work our member unions are carrying out on the ground domestically and in the region for players," said Colosimo. "It's encouraging to see first-hand how our unions are helping players in Asia and Oceania and we hope to build on that great work as we move forward together."