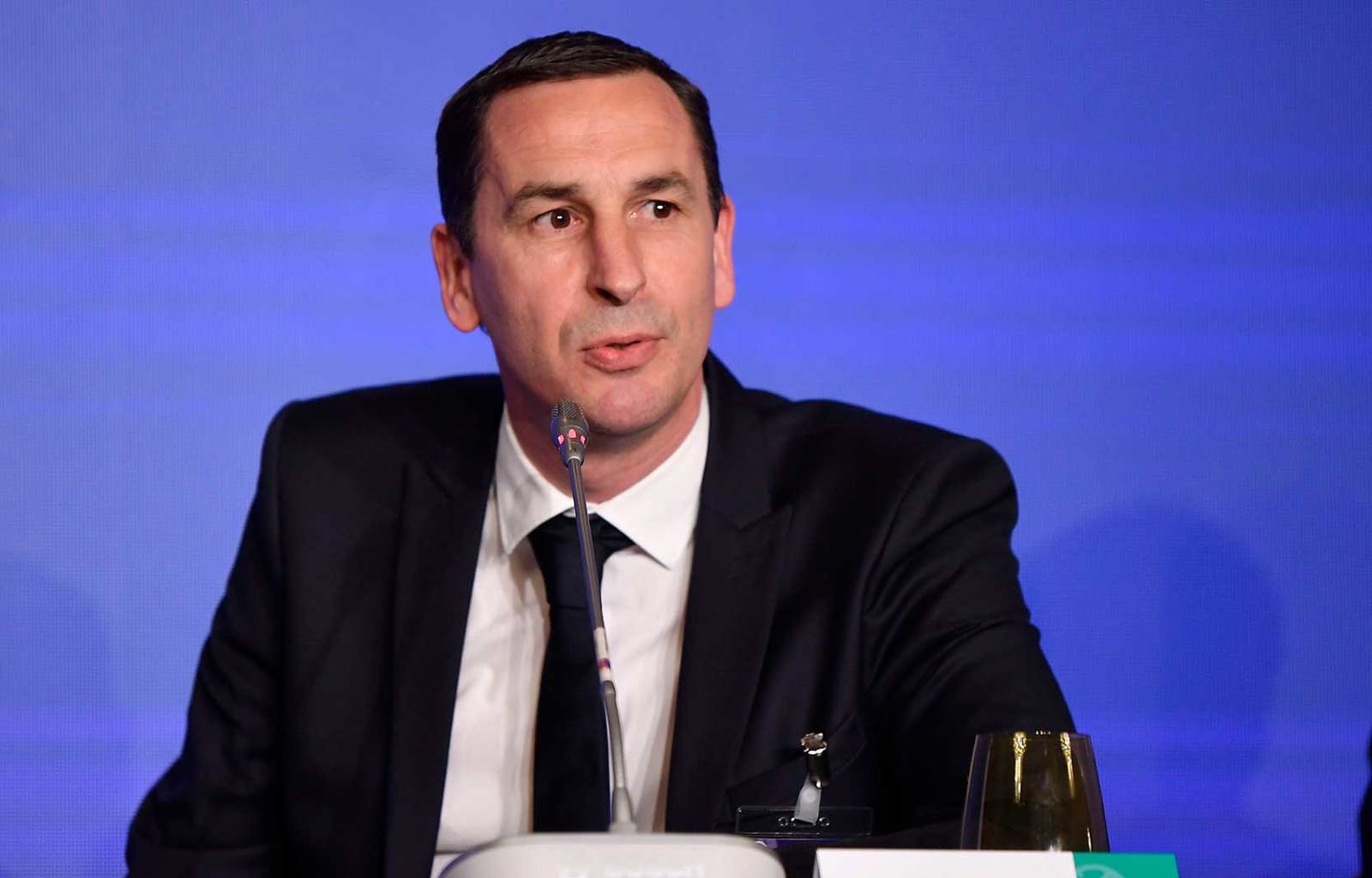 {0} min. reading time
FIFPRO Division Europe general assembly took place on 3-4 May 2023 in Bucharest, Romania


David Terrier, a vice president of French player union UNFP and FIFPRO global board member, officially confirmed as FIFPRO Europe President


New strategy for Division Europe revealed, as Romania hosts first general assembly 
David Terrier has been officially confirmed as president of FIFPRO Europe at the divisional assembly, which took place on 3-4 May 2023 in Bucharest, Romania.
Terrier, a vice president of French player union UNFP and FIFPRO global board member, is a former professional footballer who played for the likes of Metz, Newcastle United, West Ham United and Nice.
The Frenchman was nominated by the board of FIFPRO Division Europe to become its new president in March and succeeds Bobby Barnes, who retired as president and as a member of FIFPRO's global board earlier this year.
"The unity and solidarity of FIFPRO Europe is key when it comes to defending the rights of our players," said Terrier. "It is essential to have dialogue with all stakeholders; I want FIFPRO Europe to continue to be a model that will enable us to improve our relationships with all of them.
"If conversations don't happen, then it doesn't resemble what we do for the players. We must therefore be visible, audible, and uncompromising in defending the rights of players. We must empower our members, entrust them, respect them, and trust their abilities. Only together can we achieve our goal."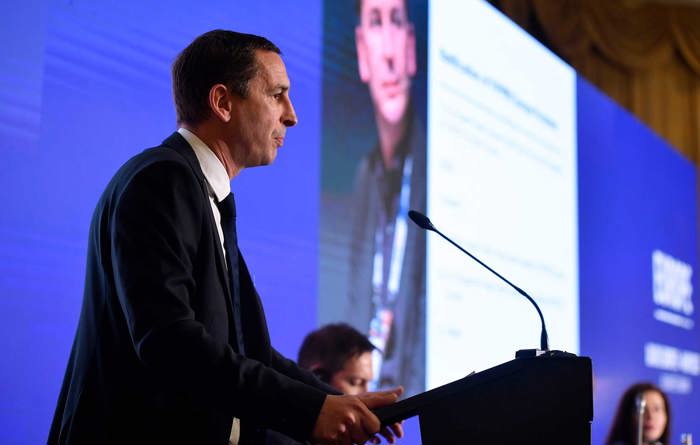 David Terrier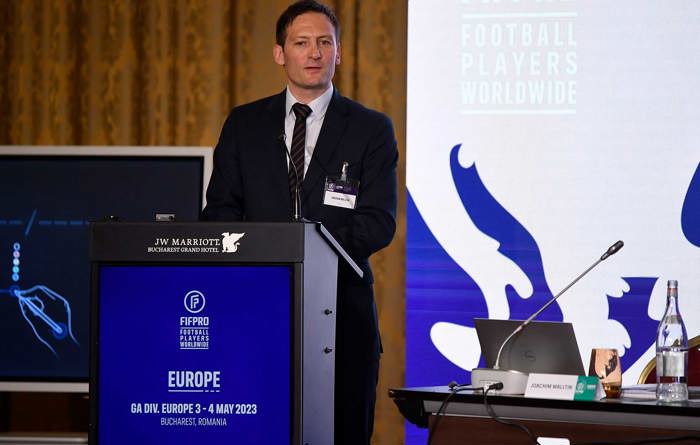 Joachim Walltin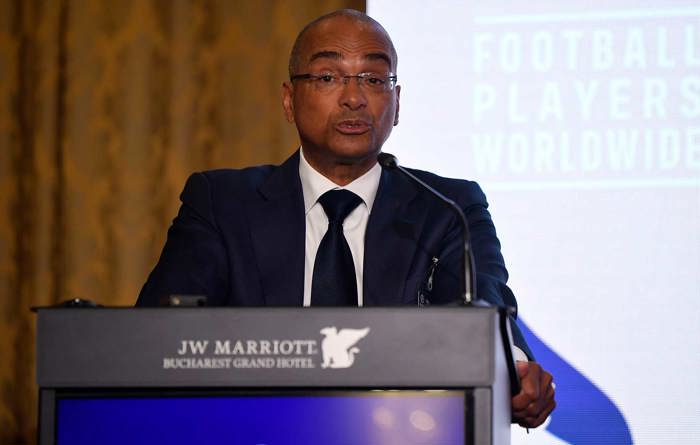 Bobby Barnes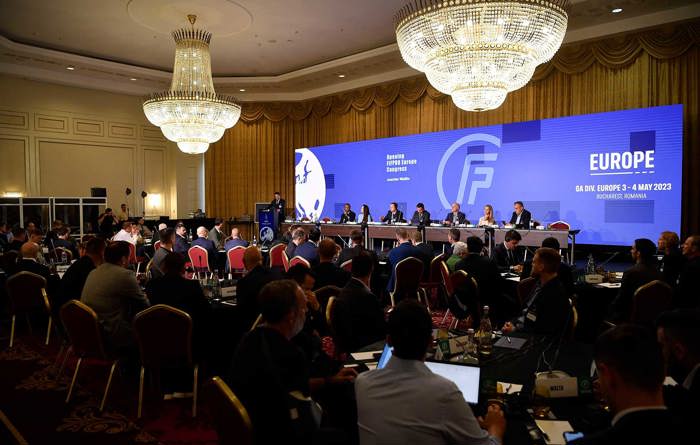 FIFPRO President David Aganzo said: "The work being carried out by member unions and FIFPRO Europe is very good and I think the message is getting through [to stakeholders]. I think the different stakeholders take their part in the problem. FIFPRO Europe has been working hard for many years, so that everyone in the industry understands that players must be at the centre of discussions on several topics."
FIFPRO General Secretary Jonas Baer-Hoffmann said: "The congress discussed many issues that cut across members in Europe but also globally, such as the overloaded match calendar, the protection of player data and coordinated standards for national team football. Debating those issues in the context of European competitions provided a great platform to coordinate the work advanced by FIFPRO, the Division and our members across the continent."
Joachim Walltin, FIFPRO Europe General Secretary, highlighted the fact that several European stakeholders attended the event in Romania, including ECA, European Leagues and UEFA.
"We are very satisfied with that, but also with the progress being made at different levels at the domestic level with AFAN, our host union," said Walltin. "You see their influence now: we had with us several representatives of the government, such as the Minister of Sports. This is great progress in a historically difficult market. When we see this progress, it shows that almost everything is possible if we work in the right way."
Two-day event sees implementation of final strategy
FIFPRO Division Europe General Secretary Joachim Walltin kicked off proceedings before host union AFAN, staging their first general assembly, welcomed unions across the continent and honourable guests, including UEFA Technical Director and Chief of Football Zvonimir Boban.
This was followed by the ratification of David Terrier as president of FIFPRO Europe, the presentation and implementation of FIFPRO Europe's final strategy document, Europe-focused policy updates and engaging breakout sessions.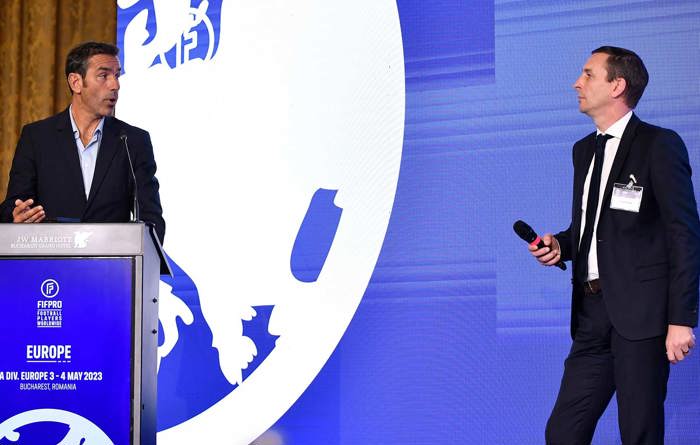 Robert Pires and David Terrier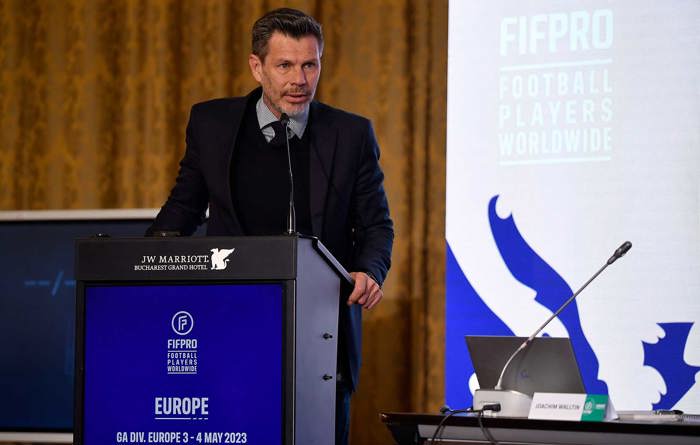 Zvonimir Boban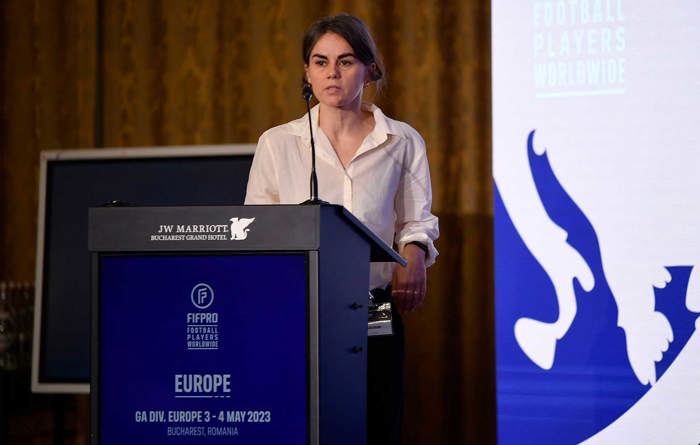 Dr Alex Culvin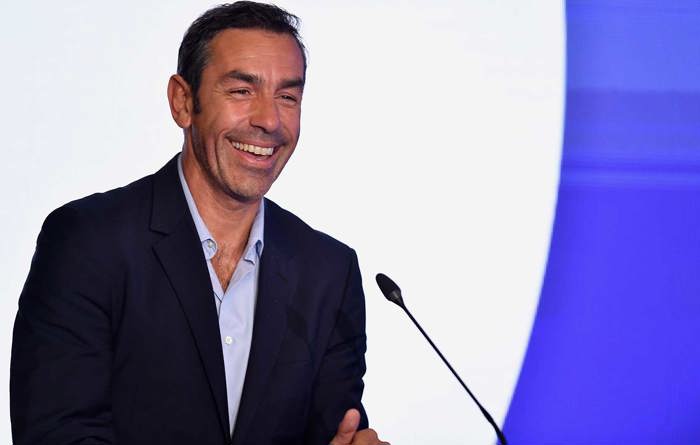 Robert Pires
Day Two saw FIFPRO's Head of Strategy and Research (Women's Football) Dr Alex Culvin give a keynote on UEFA's minimum standards framework for women's national teams, while updates were also presented on European stakeholders, project funding, EU social dialogue, and more.
Newly ratified President Terrier was joined on stage by FIFA World Cup winner Robert Pires, who took part in a Q&A on players involved in decision-making and workload.
The two-time Premier League winner with Arsenal said: "It baffles me that the opinion of the players is not asked for. The game has changed and workload has increased for players."
He continued: "It's important that stakeholders like UEFA and ECA are present. Before more competitions are added, you have to ask the players."
A charity match between Romania AFAN All-Stars and FIFPRO Europe was held in the evening to raise funds for the Mihaita Nesu Foundation. Notable players included Pires and 113-time Romania international Razvan Rat.