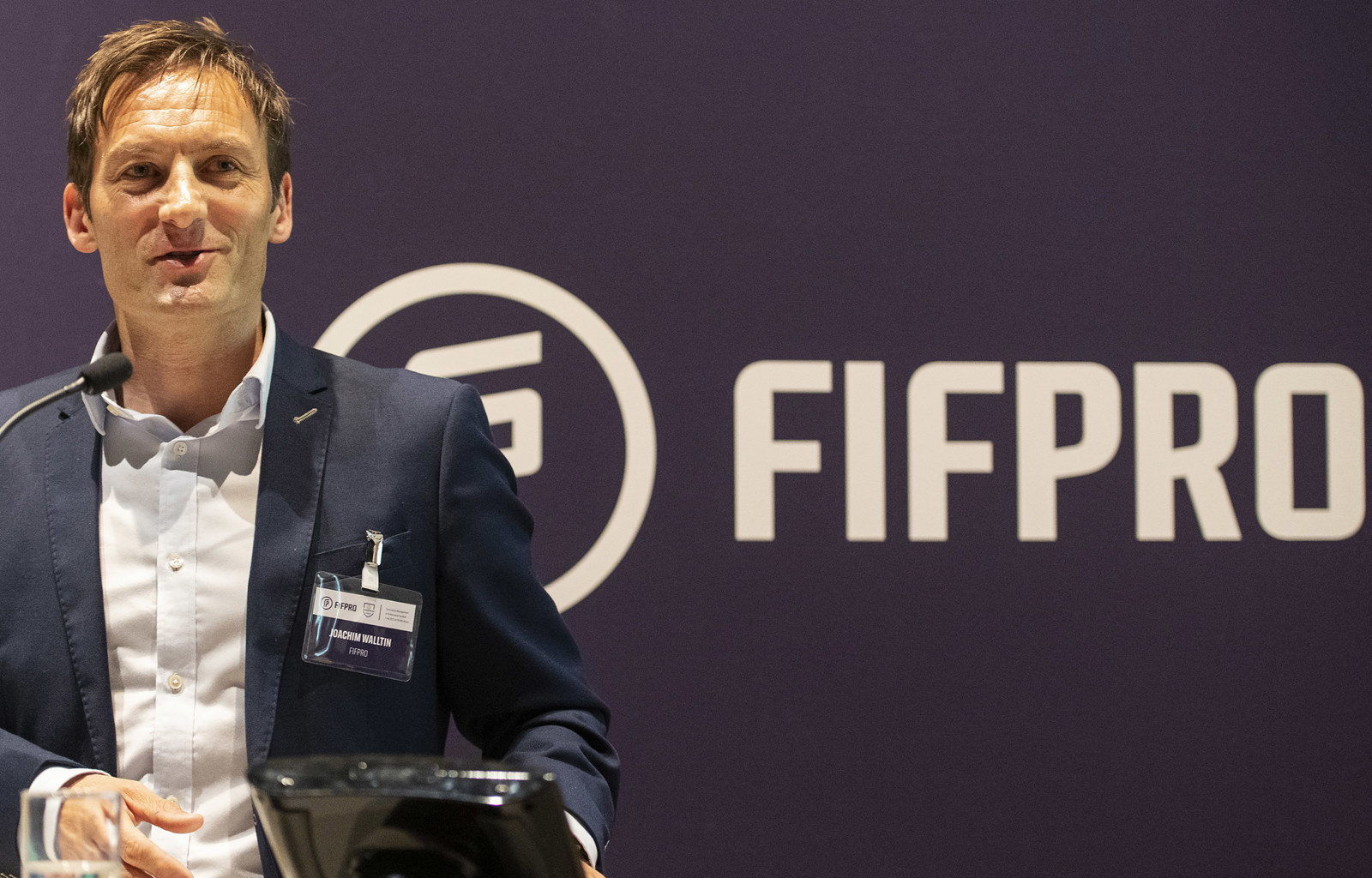 {0} min. reading time
FIFPRO Europe General Secretary Joachim Walltin reflects on Concussion Management in Professional Football summit


Event was held in collaboration with FIFPRO Europe and European Leagues


Walltin discusses the importance of keeping discussion alive and next steps on concussion management
FIFPRO Europe General Secretary Joachim Walltin reflected on a successful Concussion Management in Professional Football summit – but insisted more progress needs to be made to protect the health and wellbeing of players.
As part of a pioneering agreement, FIFPRO Europe and European Leagues are committed to elevating concussion management standards in more than 20 European domestic club competitions.
On Thursday 7 July, European player unions, leagues, medical experts and referees were present at the concussion summit at FIFPRO House in the Netherlands, along with representatives from UEFA, the International Football Association Board (IFAB) and Major League Soccer (MLS).
FIFPRO caught up with Walltin to hear his thoughts on the event, why it is important to keep discussions on concussion management going, and next steps for FIFPRO Europe and European Leagues.
What are the main conclusions after yesterday's events for FIFPRO Europe?
Joachim Walltin: All of this work is aimed at protecting the health and safety of players, which will also benefit clubs and leagues in the long-term. Our objective of elevating the standards of concussion recognition and management across European football leagues has been successful in several countries involved in the cooperation project with the European Leagues. It is still a work in progress, and it was inspiring to learn from those leading in the area and setting high standards, like MLS in USA, and other sports represented at the event, such as rugby, which is 10 years ahead of football on managing head injuries. Why is it important for the division to keep this discussion alive and why is it important to do this with European Leagues?
There is still need for education on concussion management. The importance of education was stressed from everyone, and we must reach all major stakeholders in the game, including players, head coaches, referees, and even media. We have experienced an excellent cooperation with the European Leagues and when two major stakeholders in football work together, we can reach our respective members and beyond. The project has brought together leagues, unions and other domestic stakeholders together to make progress at national level.
Other important stakeholders were present at the event, including IFAB, UEFA, and unions. Is this a good sign for the future?
It is highly appreciated that so many different stakeholders were present at the event, and we have to continue to speak and work with all relevant stakeholders in the industry, to elevate the standards of concussion management. A professional and constructive dialog between the parties is also a condition to make any potential changes in regulations and the laws of the game, which several speakers were in favour of.
What are the next steps for FIFPRO Europe and European League when it comes to concussion and other topics together?
We have to continue the work we have started and push for progress at both international and national level. We have developed educational material and a concussion protocol, which we want as many as possible to benefit from. This material can be rolled out to more European countries, as well as men's and women's football globally.