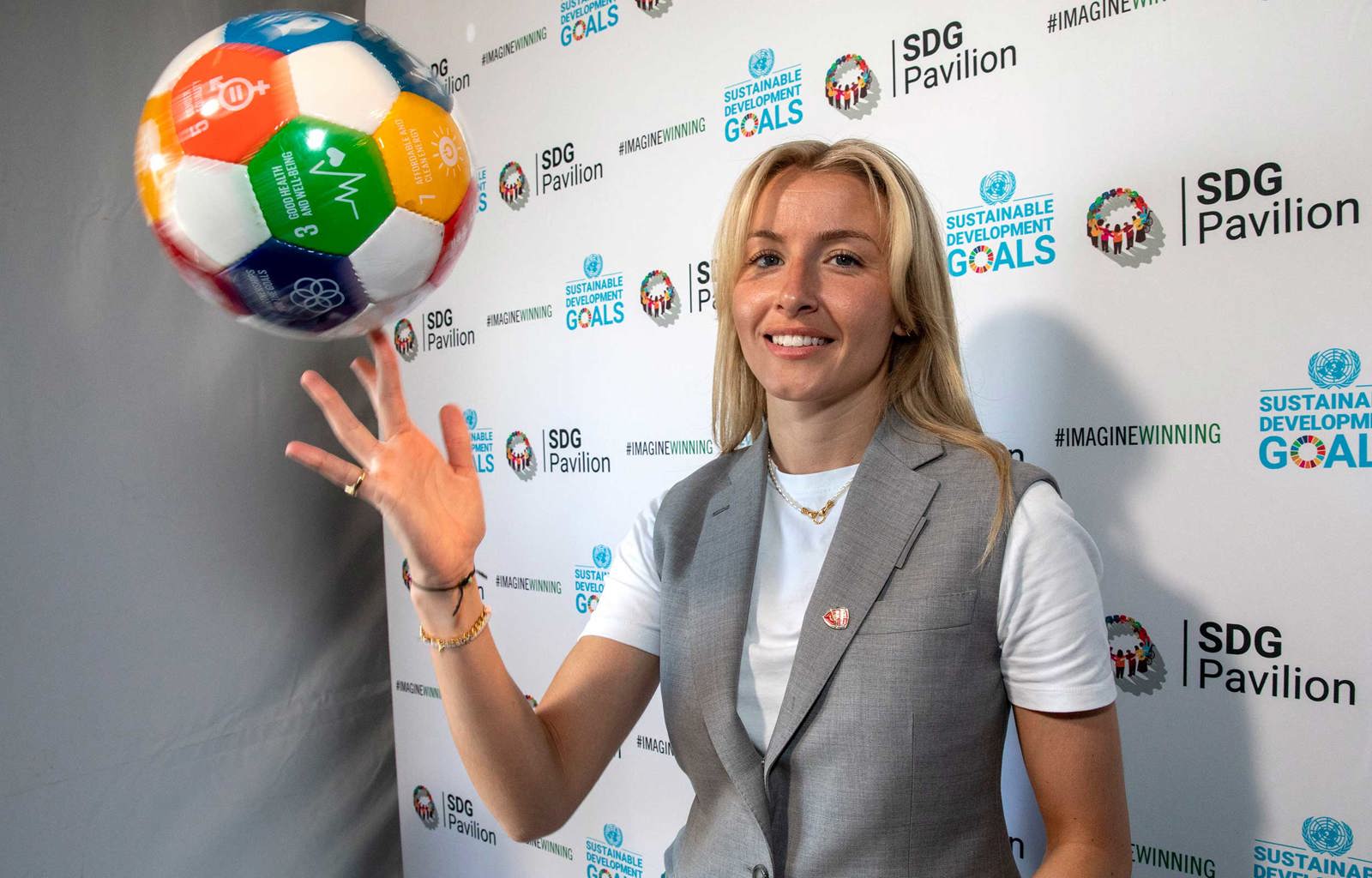 {0} min. reading time
Arsenal and England defender Leah Williamson spoke at the United Nations' General Assembly in New York


Williamson was forced to miss the Women's World Cup through injury and has been combining the recovery process with charitable work


World 11 defender shares her experiences after an August visit to the Za'atari refugee camp in Jordan
Arsenal and England defender Leah Williamson spoke at the United Nations' General Assembly in New York on Tuesday about her recent visit to Za'atari in Jordan, the world's largest Syrian refugee camp.
Williamson, a member of the 2022 FIFA FIFPRO Women's World 11, was forced to miss the Women's World Cup through injury and has been combining the recovery process with charitable work.
The 26-year-old made an impassioned plea at the summit to challenge gender stereotypes and level the playing field for girls around the world.
Williamson told Arsenal's website: "Sport has the power to change lives – but it's still not a level playing field for so many girls around the world. Football definitely changed my life. After visiting the Za'atari refugee camp, I've seen first-hand how our football programme, Coaching for Life, is helping the girls in the camp cope better with the challenges they face.
"Almost all women footballers will have a story about the challenges they faced taking up the game, but at least in countries like England and America we had a chance. In some countries, girls have social restrictions that limit their access to playing football and that has to change. Through The Arsenal Foundation's work with Save the Children, we've shown in Za'atari how we can empower girls through sport, and how boys can play an active role with us on that journey."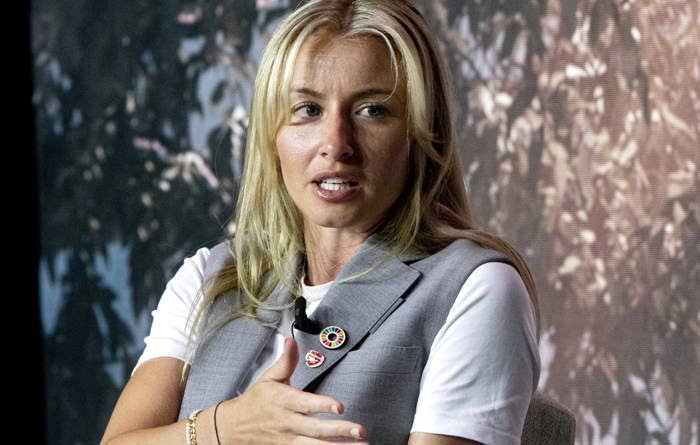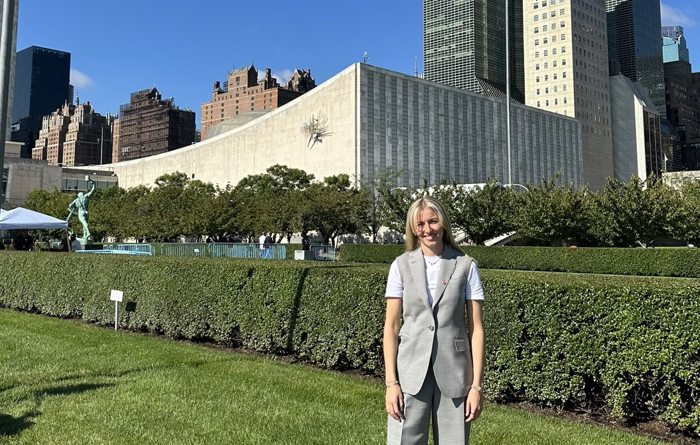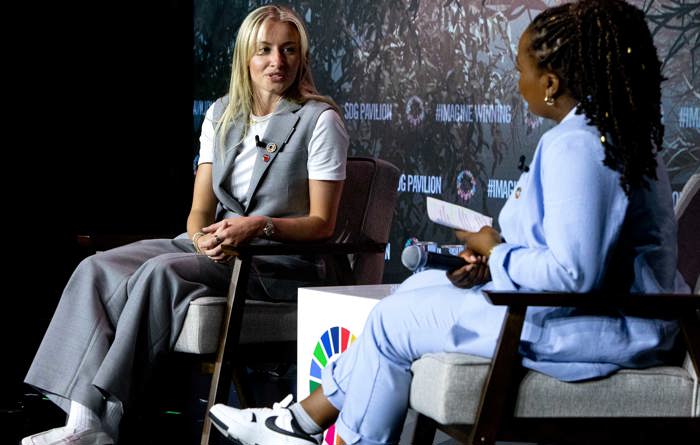 Launched in 2018, Coaching for Life uses the power of football to build a sense of belonging and improve the physical, mental and emotional wellbeing of children and their families affected by the Syrian war. It has since made the significant breakthrough of having an equal number of girls and boys graduating from the programme.
Williamson added: "At first, fathers in the camp were reluctant for their daughters to get involved – but then relented. They saw how their daughters became empowered. We are now moving towards a gender-transformative approach in the camp.
"This is key all around the world as well – to address deep-rooted stereotypes. We need to involve men and boys in the conversation about positive masculinity and the barriers women and girls face."
Football for the Goals
FIFPRO and the United Nations last year announced an inspiring collaboration to pursue a range of social development objectives under the UN-led Football for the Goals initiative.
Football for the Goals is tapping the power of football to advance sustainability, equality, human rights and climate action by promoting actions and practices that support achieving the UN's Sustainable Development Goals.
In joining the Football for the Goals initiative, FIFPRO has agreed to actively push to make the following commitments:
Advocate for and implement the UN's sustainable development goals
Seek decent conditions for workers and economic growth
Take a human-rights based approach and counter discrimination
Promote equality and equity, including gender
Pursue impactful climate action