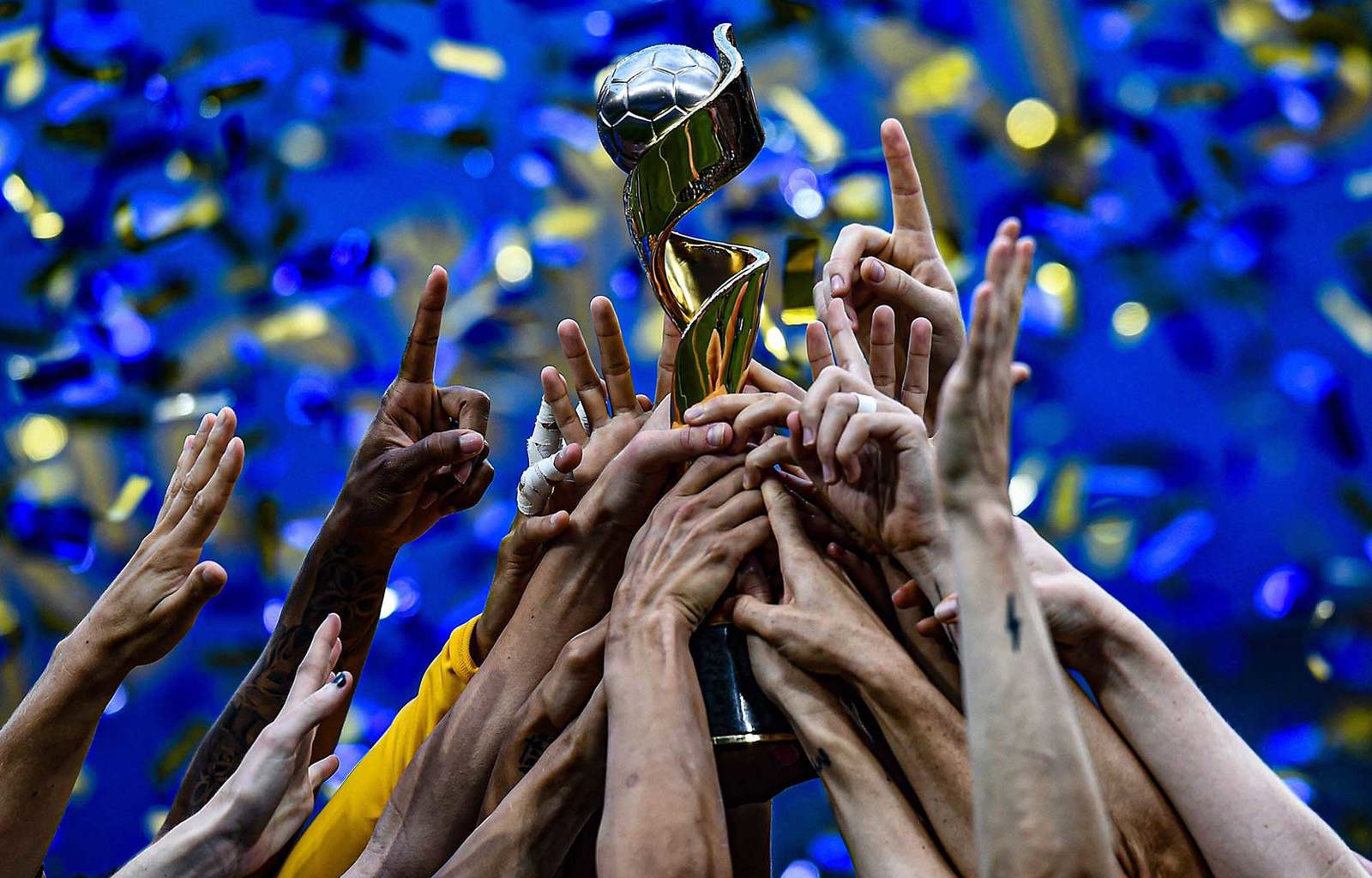 {0} min. reading time
18 September marks International Equal Pay Day, raising awareness about unequal pay to women and pushing to close the gender pay gap


FIFPRO, members unions and women's internationals helped secure equal regulations and conditions, and a fair redistribution of prize money for Women's World Cup players


While the first step on the pathway to equality has been taken, for many players the fight for fair and timely payment has just begun
On UN Equal Pay Day, FIFPRO reaffirms its commitment to fighting alongside women all over the world to ensure there is equal pay for equal work.
The 2023 FIFA Women's World Cup was a breakthrough on the pathway to equality, with the introduction of per-player performance-based prize money and equal conditions.
Ahead of the Women's World Cup FIFPRO, its member unions, and 150 international footballers from 25 countries stood united in the largest piece of collective action undertaken in women's football which helped secure equal regulations and conditions, fair redistribution of prize money to players, and a pathway to equal prize money at the tournament.
The collective action achieved:
1) Player prize money allocation
Each individual player at the Women's World Cup was allocated performance-based funding. Every player at Australia/New Zealand earned at least USD 30,000, with players from the winning team each receiving USD 270,000.
2) Equal conditions
The conditions and service levels offered to each team at the 2023 Women's World Cup were identical to those at the 2022 men's World Cup in Qatar.
The delegation size for all PMAs was set at up to 50 people;
Each delegation had the option of accommodating players in single or twin rooms, or a combination of both, according to their preferences;
Identical processes to men's World Cup for class of international travel, level of in-competition domestic travel, implementation of team base camp concepts, and standard of accommodation were in place.
3) Increased prize money
In addition to doubling to USD 31m the preparation funding already distributed to all PMAs, an additional total pot of USD 110m was allocated to the Women's World Cup Australia & New Zealand 2023 that was distributed to teams on the basis of team performance at the tournament.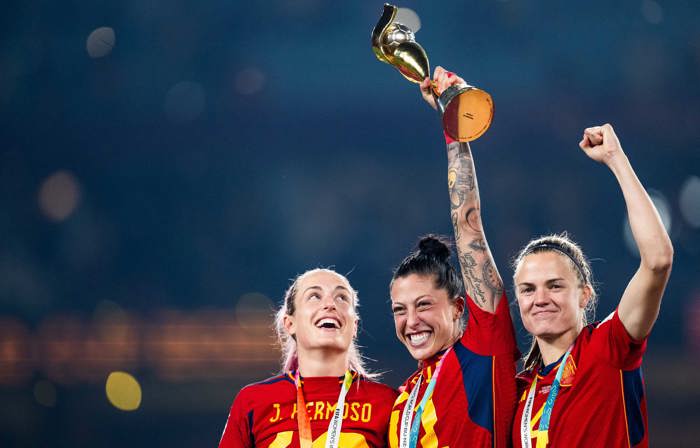 The path to equal pay
While the first step on the pathway to equality has been taken, for many players the fight for fair, timely payment has just begun.
That is why, on this UN Equal Pay Day, we celebrate the achievements and progress made, but more importantly we focus on what is ahead – pay equity for the men's and Women's World Cup in 2026 and 2027, and continuing to raise the floor for players globally.
What the players said
Alex Morgan (USA): "I'll continue to challenge the systemic norms that exist today, so that we do have an equal seat at the table – and part of that is the working conditions for the World Cup. As the women's game grows, as accessibility and visibility grows, and as our fan base grows, we do expect to see the result of that – which is better working conditions, more compensation. That's a big piece of it, but we need to start somewhere."
Lucy Bronze (England): "In every single country in the world, there's still something missing or something that could be done a lot better. The fact we've got that collective goal means that together we feel that common goal – and everybody knows that strength comes in numbers. When we inspire each other, the voice becomes louder."
Ali Riley (New Zealand): "I believe that we as women's players deserve the same conditions as our male counterparts – and we're working hard to prove that. Having equal pay at the World Cup would be one step in the right direction."