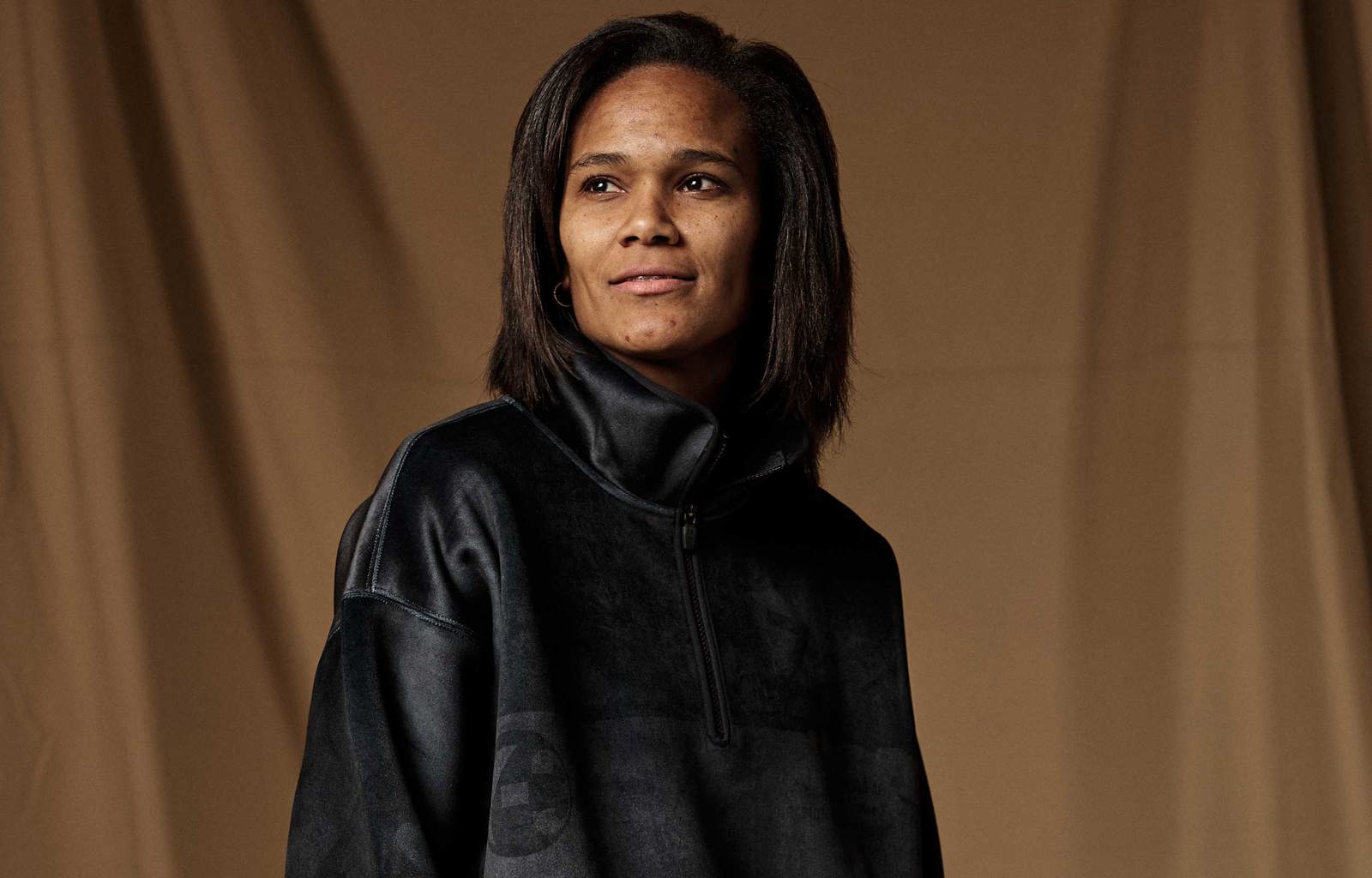 {0} min. reading time
Wendie Renard is preparing for her third FIFA Women's World Cup


French skipper, who has been named in every Women's World 11 since 2015, talks about consistency at the top


Renard also highlights the importance of player unions
Of all the elite players descending on Australia/New Zealand for the 2023 FIFA Women's World Cup, no-one has more FIFA FIFPRO World 11 appearances than Wendie Renard.
The French defender has been selected by her fellow professionals for every single Women's World 11 since the award launched in 2015, with Alex Morgan and Lucy Bronze the only other players to come close with five appearances.
Renard, who has been representing her country at senior international level for the last 12 years, will appear at her third Women's World Cup. So, what is Renard's secret to staying among the world's best year after year?
"It's about consistency, hard work and teamwork," said the Lyon defender, in conversation with FIFPRO, when reflecting on her seventh World 11 appearance. "It's true there are players who are sometimes selected and receive individual trophies, but it's still a team sport.
"So, if there are individuals who win, it means that the team has come a long way, and especially that it's won trophies. You have to keep working to get back there [in the World 11]." Australia/New Zealand 2023 will be a landmark Women's World Cup for player conditions. Every player going to the tournament will earn at least USD 30,000, with players from the winning team each receiving USD 270,000, while the conditions and service levels offered to each team will be identical to those at the men's World Cup in Qatar, not to mention increased prize money.
The reforms – that include guaranteed compensation for all players selected for the competition and identical conditions to those offered to teams at the men's World Cup in Qatar 2022 – is a clear success of the measures taken by players, in coordination with FIFPRO and its member unions, and reinforces the benefits of player unions for footballers.
"They're important; they're our mouthpieces on a daily basis," said Renard of her national union UNFP, the French player association. "That's why we need even more solidarity, even more awareness on our part as women players because they're not against us – they're on our side.
"And on that basis, the more of us there are, the more we will understand that it's a union that can get things moving in our favour. Well, that's bound to enable them to do the best possible job and to be even more trusted and above all determined to do it. But I think they've always done so in the past, for women's and men's players.
"With the women it takes a while but, in any case, in the last few years I feel there's been a bit of progress. I think it's part of everything that's happening in the world in general with high-level sports. But it's bound to make quite a lot of women aware. And for athletes it's important to be well supported, well assisted, and well defended."
The improved measures introduced by FIFA for Women's World Cup players is the direct result of collective action by FIFPRO, its member unions, and professional footballers around the globe in what was the largest piece of collective action taken in women's football, when over 150 international footballers from 25 countries co-signed a letter sent to FIFA President Gianni Infantino in October 2022.
It illustrates what can be achieved through the power of the collective on a global scale.
"That's how you grow, that's how we can help each other," said Renard. "There may be points that we haven't necessarily thought about [in France], or maybe Spain has thought about them, or maybe England has thought about them, or maybe Italy has thought about them, or even other countries, that we haven't thought about.
"Exchanging opinions, having different points of view, enriches a conversation. It also enriches development. So, I think it's quite positive to be able to discuss things and to draw lessons from each country.
"What we want as high-level athletes and professional players is quite simply to have structures that allow us to work day by day and be able to improve." Renard celebrates her 33rd birthday on the opening day of the Women's World Cup and as one of the most experienced players at the tournament, the French skipper is a figure that younger faces will be looking to for guidance. So, what advice would Renard give to the next generation of players?
"Always believe in your good qualities and don't give up," said Renard. "Life generally doesn't run smoothly but high-level sport demands a lot of determination, a lot of sacrifice, and a lot of awareness.
"Our body is our working tool and, from a very young age, you have to take care of it – it's important. My message is to work with a lot of determination, keep both feet on the ground and take life as it comes. You only live once, so you must take make good use of it."