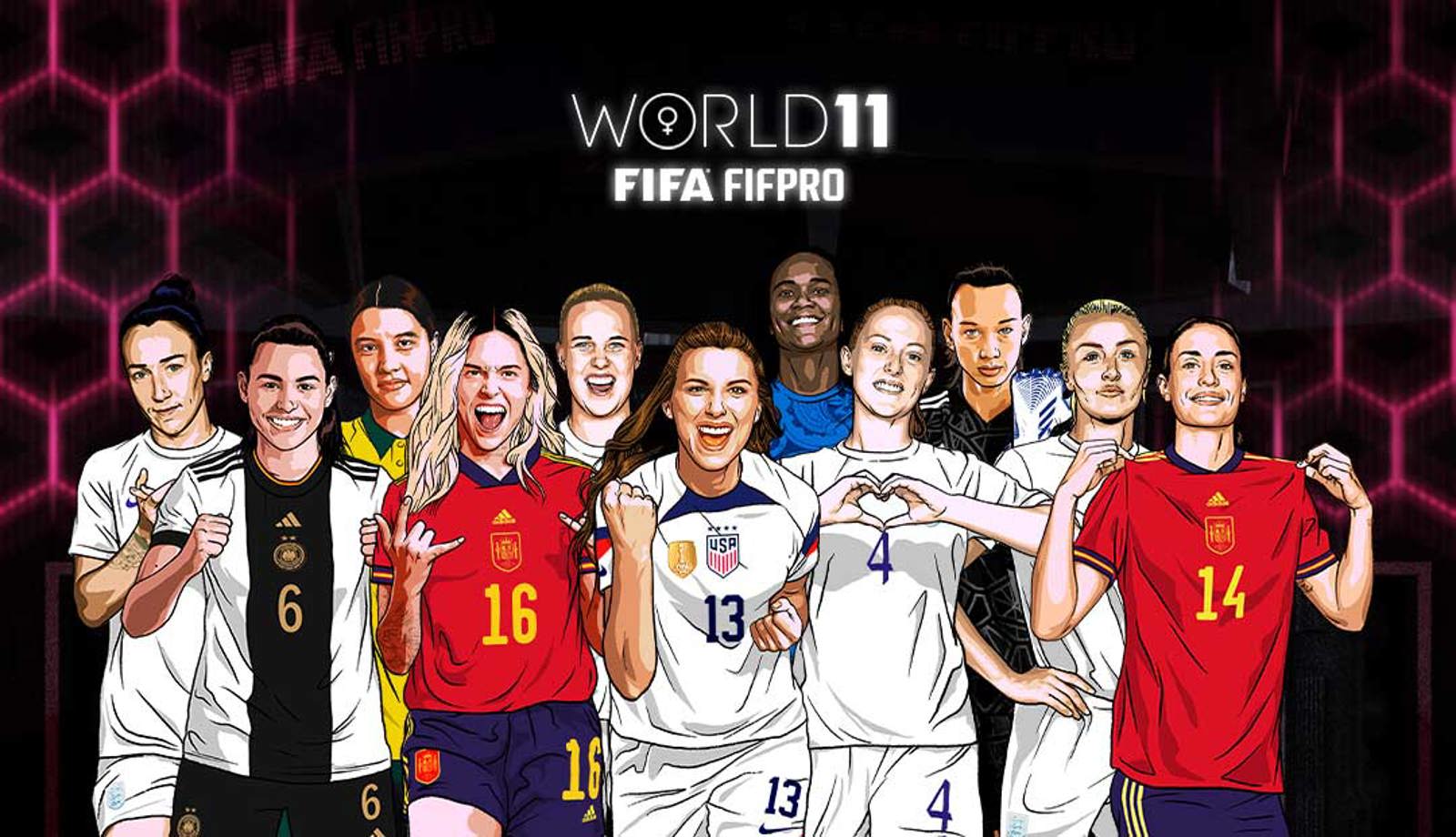 {0} min. reading time
FIFA FIFPRO Women's World 11 revealed at The Best FIFA Football Awards in Paris
World 11 is the only global player award decided exclusively by footballers and celebrates best players in the current game


Wendie Renard makes history with 7th successive appearance – named in every Women's World 11 since award's launch

The FIFA FIFPRO Women's World 11 was revealed at The Best FIFA Football Awards in Paris on Monday, celebrating the most outstanding women's players in the current game.
Wendie Renard made history by being included in the World 11 for a record seventh successive time – meaning the French defender has been present in every Women's World 11 team since the award's launch in 2015.
Every year FIFPRO invites the world's professional footballers to choose their World 11. It is the only global player award decided exclusively by footballers.
Players from 68 countries cast their votes for the World 11. The 2022 Women's World 11 marked a record-breaking year for voting with over 6,000 players casting their ballots for the best players during the period 7 August 2021 to 31 July 2022 inclusive.
FIFPRO and FIFA congratulate the following winners:
2022 FIFA FIFPRO Women's World 11
Goalkeeper
Christiane Endler (Olympique Lyonnais, Chile)
Defenders
Lucy Bronze (Manchester City/Barcelona, England)
Mapi Leon (Barcelona, Spain)
Wendie Renard (Olympique Lyonnais, France)
Leah Williamson (Arsenal, England)
Midfielders
Lena Oberdorf (Wolfsburg, Germany)
Alexia Putellas (Barcelona, Spain)
Keira Walsh (Manchester City/Barcelona, England)
Forwards
Sam Kerr (Chelsea, Australia)
Beth Mead (Arsenal, England)
Alex Morgan (Orlando Pride/San Diego Wave, USA)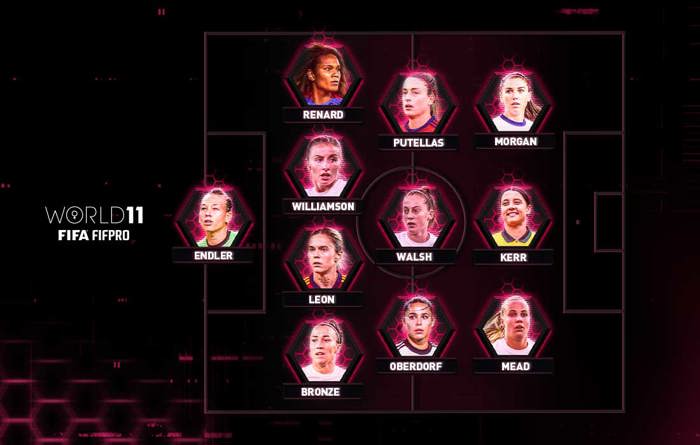 How did the voting work?
The 2022 FIFA FIFPRO World 11 was voted for by professional players from around the world. FIFPRO and affiliated player unions distributed unique links that gave players access to a digital voting platform.
Footballers picked the three players who, in their opinion, were the most outstanding in each of the following positions: goalkeepers, defenders, midfielders and forwards.
The goalkeeper, three defenders, three midfielders and three forwards with the most votes in their position made it into the World 11. The 11th spot was assigned to the outfield player with the next highest number of votes.
Players were free to choose any of their peers. The voting tool contained a suggestion list, but players were allowed to add other names if they were not mentioned on that list.