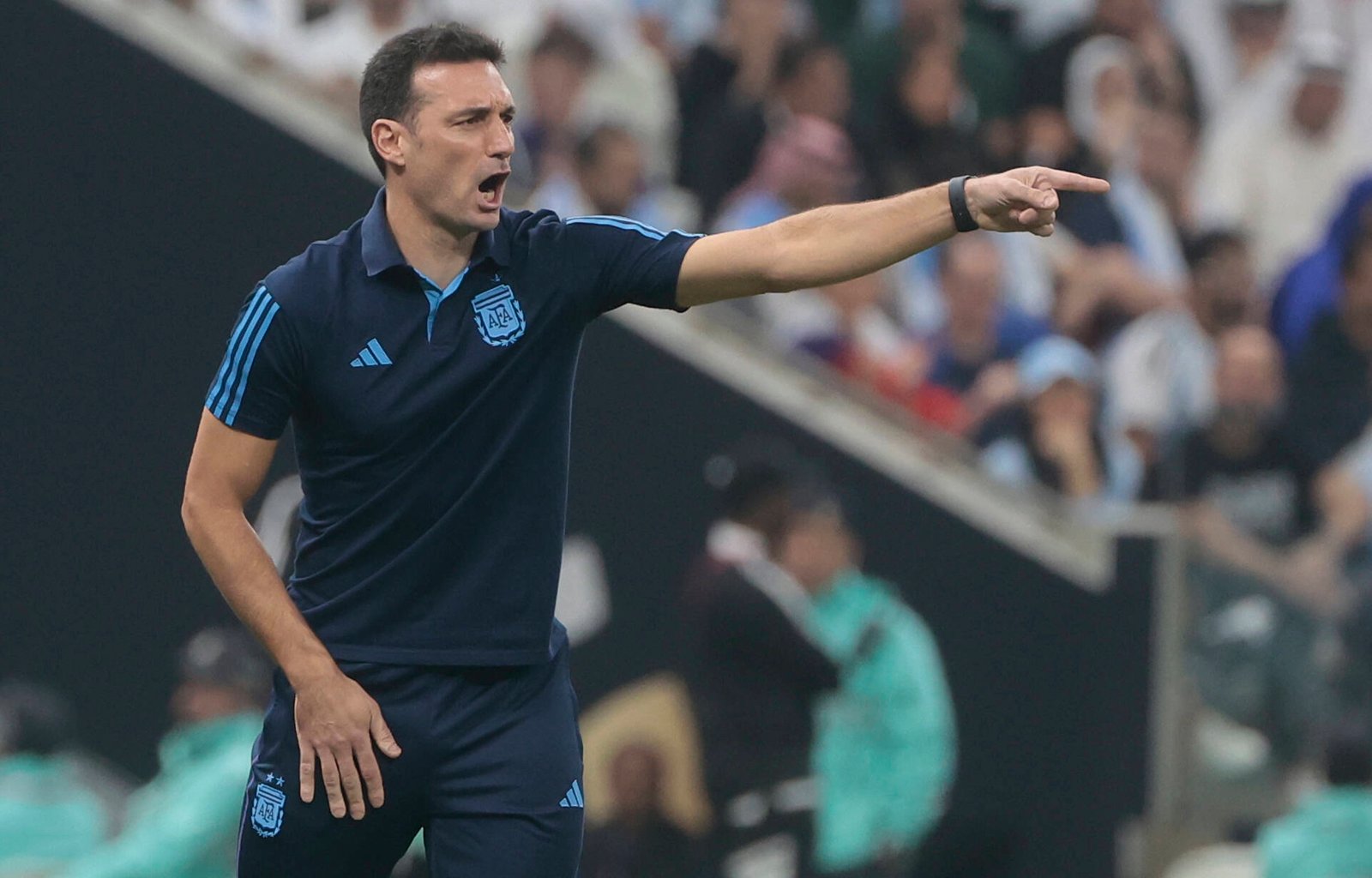 {0} min. reading time
Argentina's World Cup-winning coach talks to FIFPRO about excessive workload of players today


South American qualifiers for 2026 World Cup begin in September, with several transoceanic trips for European-based players in an overloaded calendar


"We try to think more about recovery than training because all we want is for players to perform at their best – we can't overload them," says Scaloni
In September, a new cycle of World Cup qualifiers will begin for South American footballers where the road to the 2026 FIFA World Cup will consist of 18 matches.
There will be nine double dates and the players, the vast majority of whom are based in Europe, will have to cross the Atlantic Ocean 18 times to complete yet another part of an extremely demanding international match calendar.
Argentina coach Lionel Scaloni is well aware of the added difficulty that he and the other nine teams on the continent will have to face.
"[The situation] worries us a lot, yes," Scaloni told FIFPRO. "When Argentina plays in Venezuela, for example, there is not only the workload of the player from the previous game in Europe to consider, but also the travel. Then the second game, you have to go back to Buenos Aires which is another seven hours of travel.
"The reality is that it is unthinkable that this can improve, because the players all play in Europe and the number of matches isn't going to change."
The South American qualifiers will run until September 2025.
"The truth is that we have very little time and we try to think more about recovery than training because all we want is for them to perform at their best – we can't overload them," said Scaloni. "This in itself represents a setback that must be dealt with in the best way possible."
This is the methodology that the world champion coach must be using these days: after an intense 2022/23 season, Argentina is in Beijing starting an Asian tour that will include a friendly match in the Chinese capital and another one in Indonesia.
In fact, goalkeeper Geronimo Rulli finished playing for Ajax on 28 May, covered a distance of just under 11,500 km between Amsterdam and Buenos Aires to be with his family and, just days later, embarked for China (an almost 20,000 km flight).
The numbers speak for themselves
The scenario for South American footballers is so demanding that two Argentinians are mentioned as examples in FIFPRO's annual end-of-season report on player workload.
The report, entitled Extreme Calendar Congestion: The Adverse Effects on Player Health & Wellbeing, is produced in collaboration with Football Benchmark.
Striker Lautaro Martinez – who is not in Asia in order to treat an ankle injury – played a total of 72 matches in seven different competitions during the 2022/23 season. He played 76 percent of them with less than the recommended five days' rest in between.
The problem of the World Cup qualifiers on the players' physical and mental health is illustrated in the report, including when Martinez was on the pitch again for Inter in Italy just 38 and a half hours after he played 86 minutes for Argentina in Buenos Aires against Peru back in October 2021.
Midfielder Enzo Fernandez is also named in the annual FIFPRO and Football Benchmark report. Of the recommended 28 days of rest during the mid-year break, Fernandez did not enjoy a single one.
In July 2022 he played the Copa Libertadores with River Plate and was sold to Portugal's Benfica, where he made his debut just eight days later. After winning the World Cup in Qatar, he was sold to Chelsea. His debut was just 12 days after winning the final.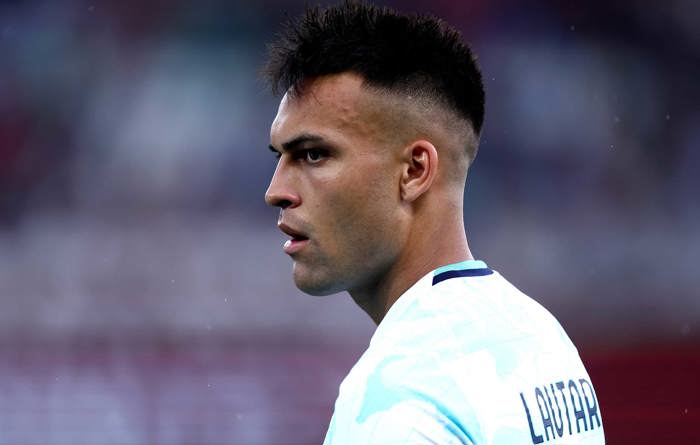 Lautaro Martínez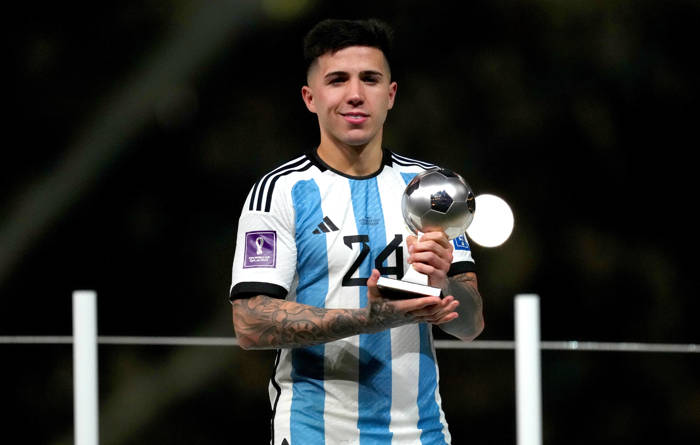 Enzo Fernandez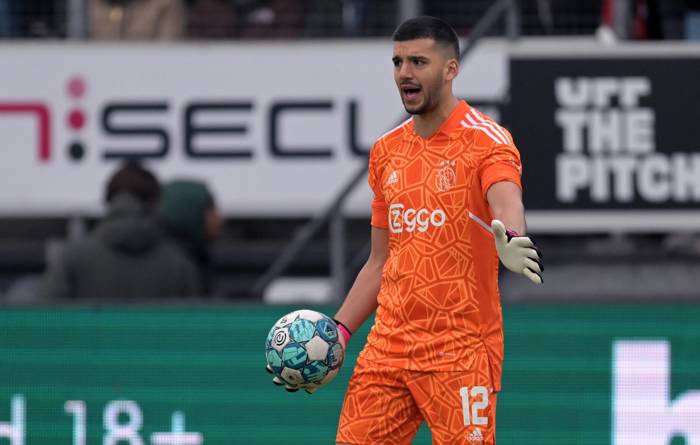 Geronimo Rulli
Importance of player voice
To tackle this problem, Scaloni believes that players need to make their voices heard as a collective.
He said: "They are the main actors, the ones who will have to stand up at one point and say, 'either this happens or we don't continue'. Communication is fundamental for these issues, especially the captains, the most experienced players.
"Nowadays there are South American players in the big clubs everywhere, and they have great relationships amongst each other. To give an example: when there was the issue of the pandemic [they were discussing whether or not to play in the Copa America], they were constantly talking and reaching agreements among themselves.
"They have to know that, if they are well, the show is going to be better; if they are not well, if they are tired, if they are overloaded with games, the show is what it is. But communication is key, and everyone should know that, despite the fact that it is a show and that everyone wants more games to be played, it is also important that the players recover and that they are well."