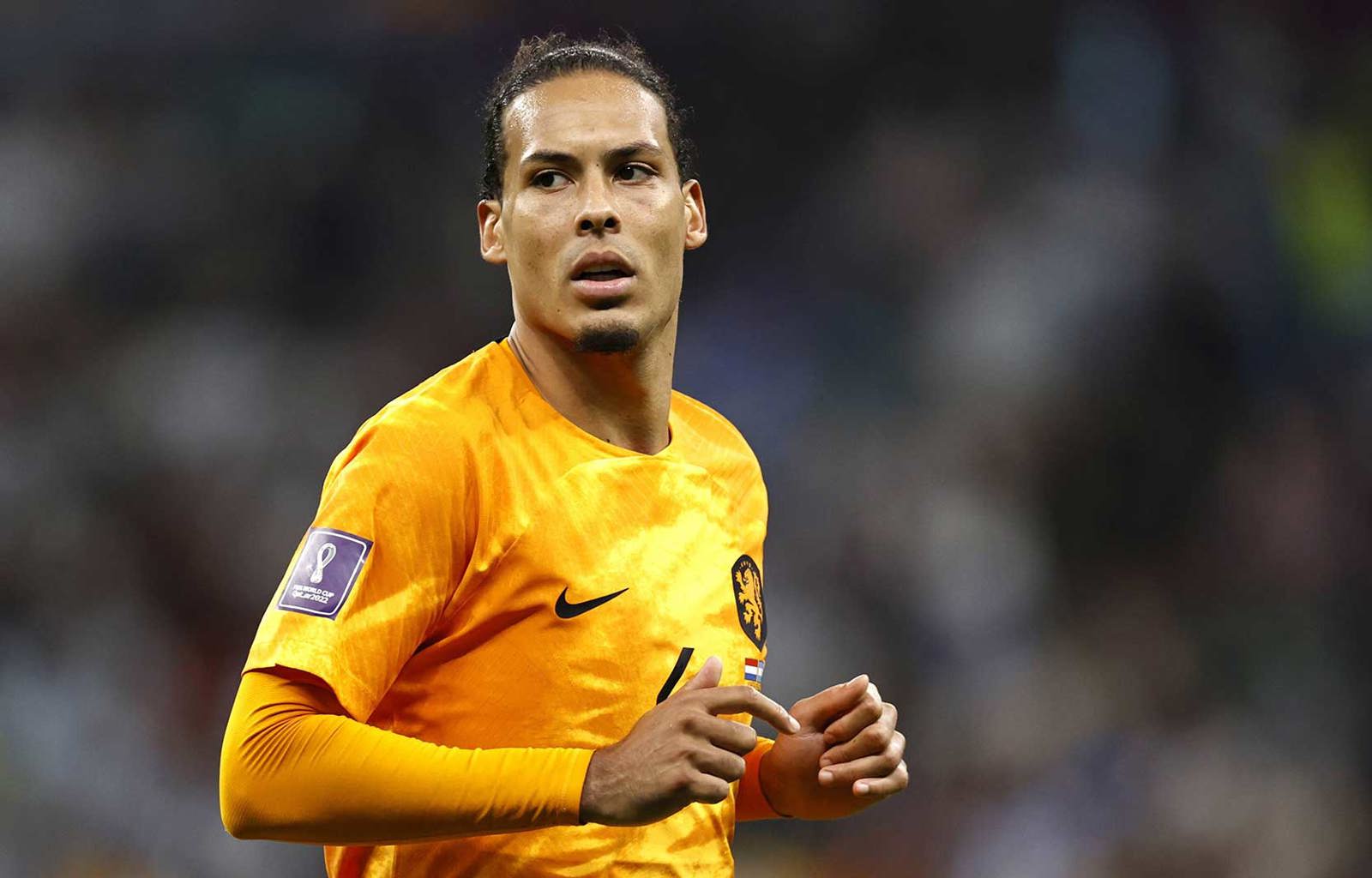 {0} min. reading time
FIFPRO released a report on impact of players' increased workload at the FIFA World Cup


Virgil van Dijk was in top five of outfield players with most minutes played between 1 August 2022 and 1 January 2023


Dutch defender says welfare of players needs to be considered amidst a schedule which is growing increasingly busier
Liverpool and Netherlands defender Virgil van Dijk says the match calendar is getting "busier and busier" for players.
FIFPRO today released FIFA World Cup 2022: Post-Tournament Review & Player Survey, a report analysing the increased workload of footballers who participated at Qatar 2022.
As well as noting the brevity of preparation time and the intensive schedule – there were 64 matches in 29 days – the report and survey consider the effect of extra stoppage time that meant some games exceeded 100 minutes. There was an average 11.6 minutes extra per game.
Van Dijk racked up a total of 2,897 minutes between 1 August 2022 and 1 January 2023, meaning just three players – Nicolas Otamendi (Argentina), Enzo Fernandez (Argentina) and Harry Kane (England) – played more minutes during that five-month period.
"In order to be ready for the World Cup, I wanted to play all the games at my club and that's what I managed to do apart from one game," said Van Dijk.
"As a footballer you want to play all the games that are ahead of you but the schedule is getting busier and busier. If you compare, for example, from previous years, it's proven that it's getting busier and busier."
Footballers from the English Premier League amassed the most minutes played at the World Cup with a combined total of 33,614. This was followed by Spain's La Liga (18,435) and Italy's Serie A (15,181).
"Speaking from our situation in the Premier League, the standard is so high and the games are so difficult. Demands are so high," said the Liverpool defender.
"Obviously, that's what you want: you want to play at the highest level, but you have to be ready each and every game. I'm not the one that complains, because we are very blessed, we are very privileged, and I really realise that. But we have to look at the welfare of our players and also look forward to the future."
Van Dijk is one of the players tracked by FIFPRO's Player Workload Monitoring Tool, which can be accessed HERE.