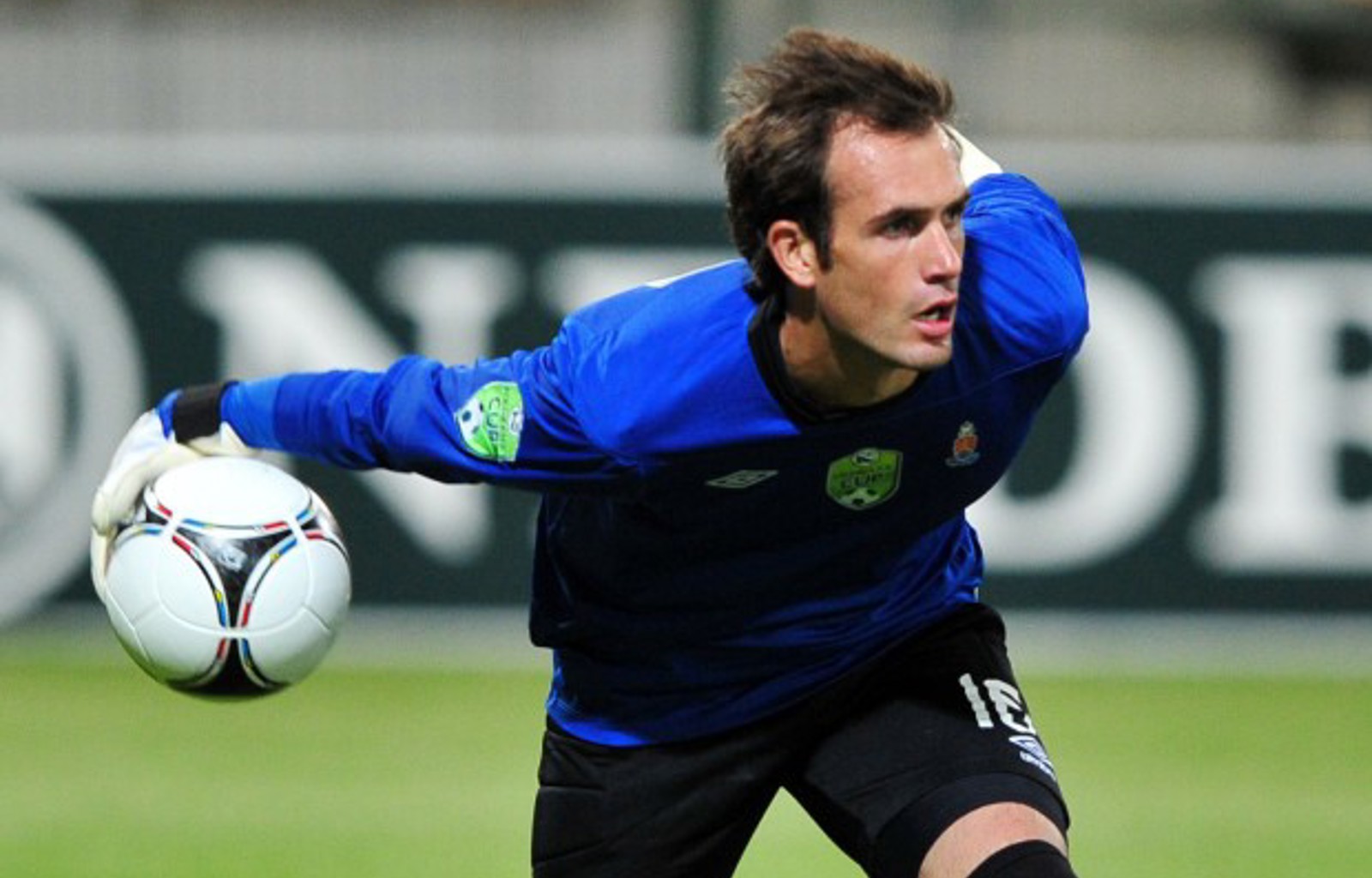 {0} min. reading time
Goalkeeper Tristyn Coetsee studied law whilst playing professionally
The 33-year-old South African had to overcome some obstacles en route to becoming a lawyer
Coetsee played four seasons in the South African Premier League, and spent most of his career with second-tier TUKS, which is affiliated to the University of Pretoria
"I always wanted to study. I think I was quite fortunate because my father was a footballer, but he also studied as well. He obtained a Bachelor's in psychology and my mother was very focused on me completing my studies. I think there was a good balance. It was not:  Just focus on football or focus on academics. I think it was more of an all-rounded approach. They said if you can do both, then do both.
"That's an issue I take with South Africans. They think you can only be one thing. You can only be a footballer and a footballer can't be an academic. But if I look around globally, if you take [Giorgio] Chiellini for example. He holds an MBA. It's probably taken him numerous years, but no one told him: Listen Chiellini, you are a quality player, but you're not allowed to study. You can't focus or go down that path because you are a footballer. "I think that is one area in which South Africans fail. I've heard that said towards me as well, while I was studying. People said to me, now that you studied, you don't need this football thing, so we don't really need you to be here. I have even had a coach tell me, not to bring my lawyer tendencies to training.
"I think that's just unfortunately the nature of the industry here. A lot of people haven't studied, so that is sort of a new concept to them and maybe they fear it a bit, or they don't really understand it. They think, well if you hold this degree, what are you doing here? Is your heart really in it? These are challenges I faced.
"I was a member of the South African Football Players Union (SAFPU) for a number of years. They always came through to TUKS, to give us presentations or bring players, or ex-players to come chat to us. They also brought financial advisors. One season we had to complete a life skills course through them. So, they were quite helpful during my playing days. I was fortunate that I had a team-mate, Tebogo Monyai [present 1st SAFPU vice president], who was quite involved with the union at the time. He let me know about a bursary program SAFPU had and told me what I needed to submit. I submitted all of that and I was awarded a bursary. It covered the last portion of the degree which I needed to complete, so that was a huge help to me. I am very thankful to them for that.
"I knew I'd have to study something and then move into a different profession completely"
"I think a lot of players, playing for national first division teams will not be able to afford tertiary education. I think every bit could help them complete their studies. I don't think it's quite known to South African footballers that SAFPU offer this sort of support. I'm not sure if many players are studying. I think it would be a big help to them if they knew that this was available.
"Every time I'd leave to go to university, I would try to tell my team-mates that there were opportunities. We also had opportunities at the university, and they provided bursaries as well. They gave me a bursary for most of my studies. I didn't really pay much towards my degrees. I studied for three degrees. [Tristyn has an LLB, a Bachelor in Public Administration and a Masters in Private Law]. Most of my teammates didn't really take advantage of the possibilities. Many said they would, but I think only a handful went through with it.
"We in South Africa have to understand that we are not playing in the UEFA Champions League or in the Premier League. We don't really have the hope that we can make enough money during a footballing career. You won't be able to live without doing something else. I had the opportunity to go study, so I could do something after playing football. That was always a reality to me, so that is why I did it. I understand a lot of footballers play and when they are finished, they go into business. They have enough money to open other businesses, or they can go into sports broadcasting, or coaching. That is their path and that is what they do. That just wasn't for me. I knew I'd have to study something and then move into a different profession completely."