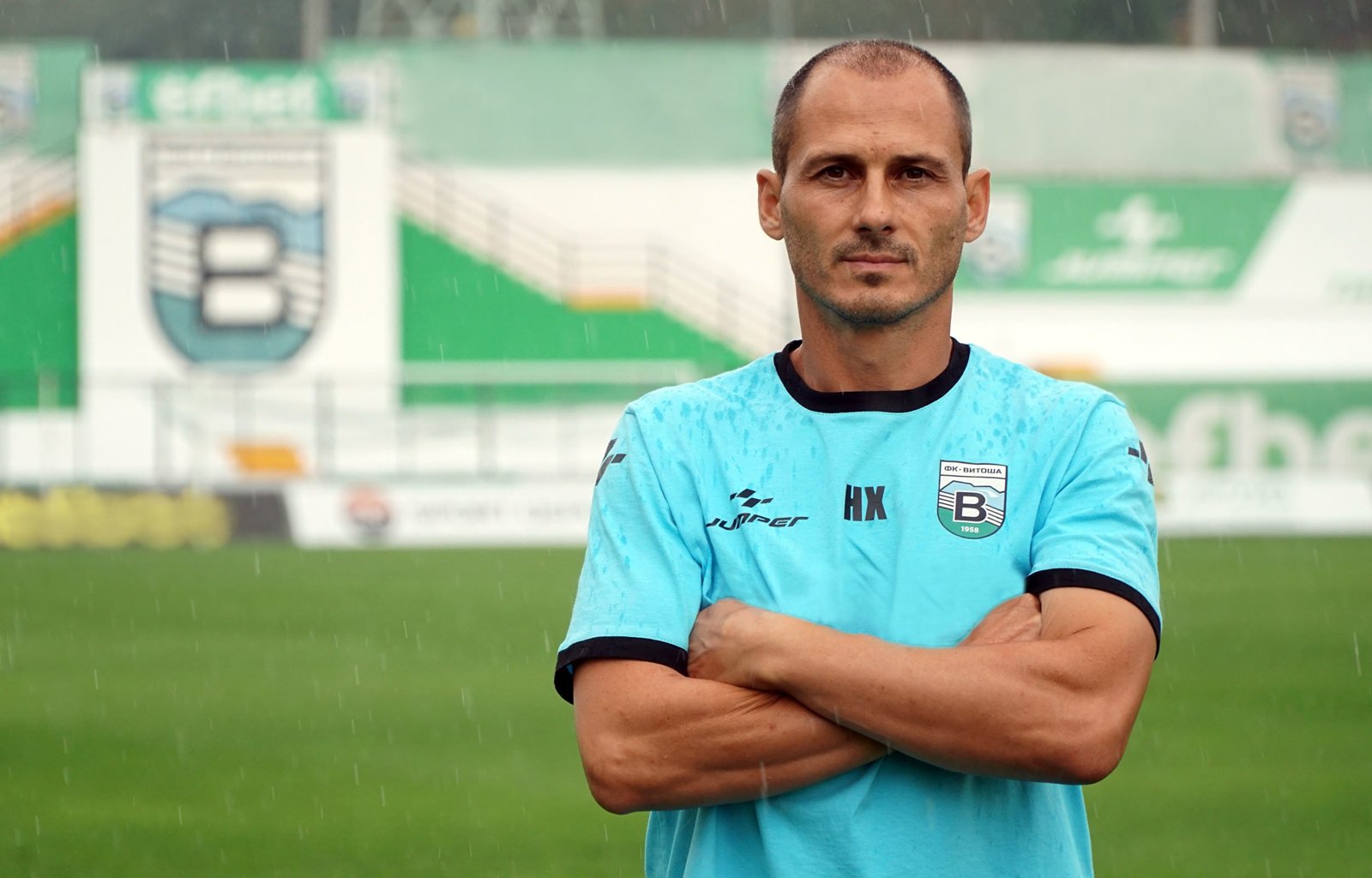 {0} min. reading time
• Nikolay Hristozov retired as a player last year, after a career that spanned across nine different Bulgarian clubs
• He is now the head coach of Vitosha Bistritsa as well as an employee of the Association of Bulgarian Footballers, a FIFPRO member union
• He has enthusiastically adapted to his new roles, and is looking forward to defining his new careers
"I've been playing football for as long as I can remember, and I am lucky enough to have enjoyed my professional career until I was 36-years-old - playing for several teams. However, it doesn't matter how long you spend in this profession, when the time comes to hang up your boots – every player retains a passion for the game.
For me coaching came as a natural continuation of what I understand and what I love to do, and my experiences as a player have helped shaped my approach as a manager. I remember how workloads and hard training sessions can affect your physical and mental capacity, and generally how it feels to be in a player's shoes. This first-hand experience gives me an empathy which I consider to be a fundamental building block in establishing trust between coach and player.
Of course, it's also crucial to maintain the authority which comes with the position, you're not there to be everyone's best friend. This is one of the main differences that I noticed in the step up from assistant to senior coach at Vitosha Bistritsa. The responsibility is incomparably higher – whether it's the training programme or the result, you are directly accountable as a manager. As an assistant coach you can distance yourself a bit from the outcome and just focus on the players themselves, which results in a much closer relationship than a senior coach can afford to have. It's interesting viewing the game that I have played for so many years from this new perspective. I have a new appreciation for the details of each play – whereas as a player I simply followed the coach's instructions without really understanding the thought process behind them. I keep thinking to myself that if I had the insights that I have now as a player, then I would have achieved a much higher potential, but of course hindsight is a wonderful thing.
One of the values that I try to impose on my players is that, as all-consuming as it feels in the moment, football is not forever. I count myself very lucky to have played for as long as I did – but that's not the reality for the majority of players. It's so important to pay attention to our development outside of the game, and to educate ourselves so that we can be prepared for life after football. The Association of Bulgarian Footballers offer so many opportunities to acquire different skillsets, such as language courses or higher education degrees – and I encourage all of my players to take advantage of them.
My enthusiasm for this perhaps comes from my own work at the ABF, which I find very exciting and fulfilling. I was offered a position to help within the player's union around the time that I was already thinking of retiring from professional football – and I accepted with great interest. For me it was a way to remain close to the players and help my friends and former colleagues in any way that I could.
"Just because I'm no longer a player doesn't mean I can't have an impact in the world of football"
The ABF helped me greatly in my own professional career; unfortunately, I found myself in disputes with clubs that didn't pay on time, and the union supported me through securing legal aid to help me receive my fair salary. Players, just like other people, have their families and bills to pay and the resulting stress and anxiety can easily affect your performance on the field. Thanks to the ABF and their efforts in implementing an effective monitoring system to control and prevent delayed payments, this problem has been solved.
I am heavily involved in the implementation of a variety of worthwhile campaigns, including a project helping out-of-contract players to find a new team while maintaining their professional levels of fitness. I also act as a "go-between" for players and the ABF legal team. It is a role that comes quite naturally to me as my experiences as a footballer help me to communicate more effectively with the players, and they trust me more because they know that I understand their situation.
I feel so lucky to remain so connected to the world of football post-retirement, and I am excited for what the future has instore for me. I hope to be able to make a positive difference to the lives of Bulgarian players - both in my work as a coach, and my role at the player union.  
Of course, I am focused on the immediate success on the field for my club, but I am also looking ahead to develop my own approach and methods as a coach. The ultimate goal, as it is for all managers, is to implement a signature style that is recognisable as my own. Just because I'm no longer a player doesn't mean I can't have an impact in the world of football – it just looks a bit different than before!"