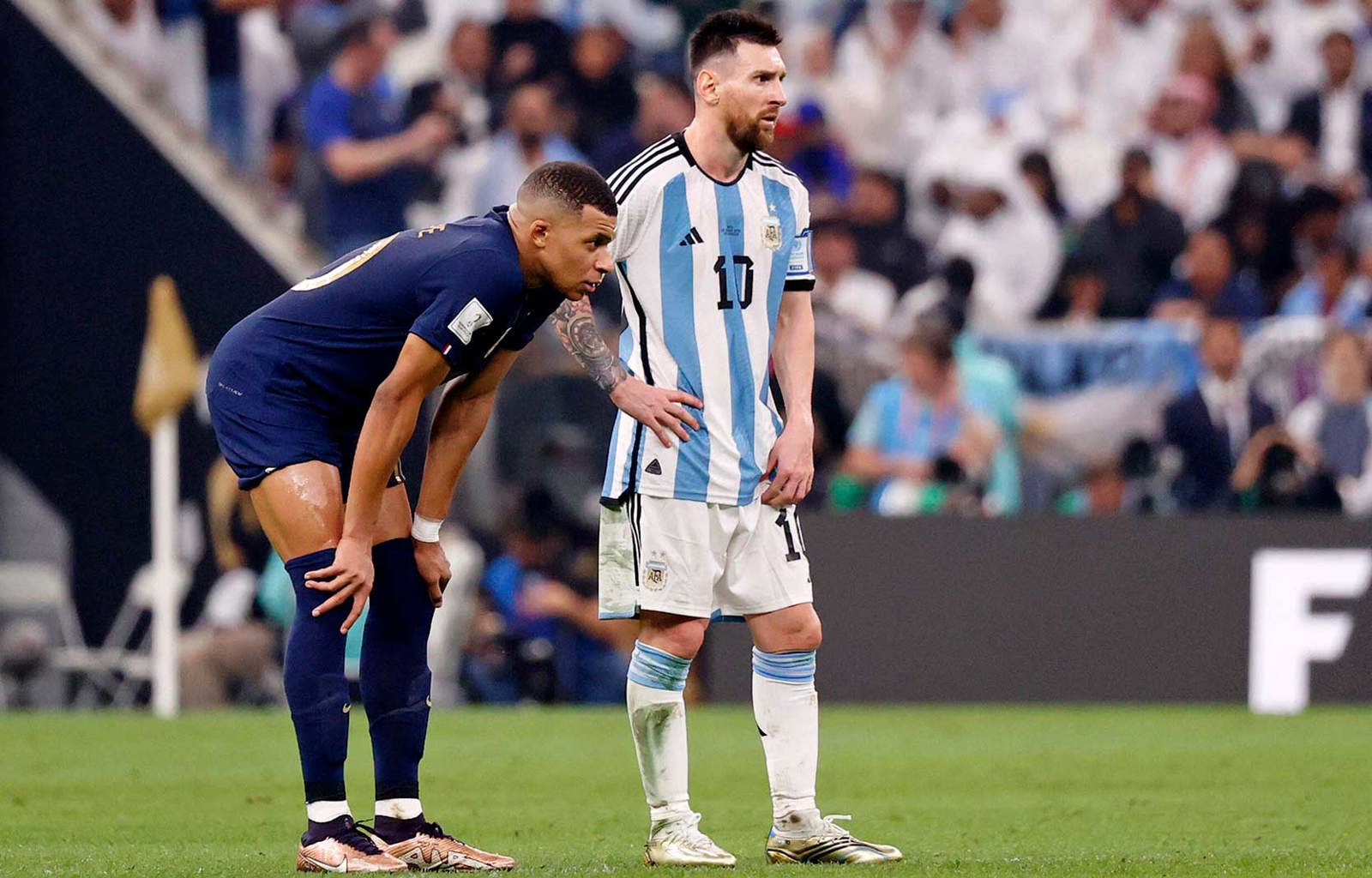 {0} min. reading time
FIFPRO report examines workload impact of FIFA World Cup 2022 on players


Sixty-four players who participated in the tournament were surveyed


Analysis of short preparation and recovery time, and additional stoppage time   
FIFPRO has today published a report in conjunction with Football Benchmark about the impact of increased workload of players who participated at the FIFA World Cup in Qatar.
The FIFA World Cup 2022: Post-Tournament Review & Player Survey combines key data about teams and players with a survey of 64 footballers who played at the tournament to gauge their reaction to the unprecedented mental and physical demands of the current season.
The report is the latest FIFPRO research on the match calendar and comes as more and more elite players are speaking out on excessive workload demands. Some are opting to scale back, delay or even end their involvement with their national teams and reconsider their club football commitments because of shrinking amounts of rest, recovery, and family time.
FIFPRO General Secretary Jonas Baer-Hoffmann said: "Our ongoing research provides new evidence of the excessive demands on elite players. We are now observing a growing awareness among players about the harmful effects these pressures have on their performance, careers, and personal lives. They realise that their match calendar is not sustainable, affects their mental and physical health, and leaves them exposed, and without any protection, to an accelerated cycle of poorly coordinated competitions.
"The current discussions on the match calendar and competition design for the period from 2024 continue to give priority to commercial objectives over the basic health and safety of elite players. Expanded competition formats announced by competition organisers for club and national teams underline the growing cannibalisation of the match calendar. Those same competition organisers also carry a responsibility as regulators of the game. Despite contrary assurances, we are extremely worried players will continue to be the last consideration in forthcoming decisions."
In January, the month after the FIFA World Cup ended, FIFPRO and its affiliated national unions surveyed a cross-section of players about their mental and physical wellbeing.
54 percent reported an injury or felt more likely to suffer one this season
44 percent were experiencing "extreme or increased physical fatigue"
20 percent were feeling "extremely high levels of mental and emotional fatigue"
Among the comments by players were that they did not have enough time to prepare tactics with their national team before the World Cup and had to rush back to club football too soon afterwards; one said the abrupt return was "practically suicide".
The report reviewed the increased stoppage time, finding average stoppage time rose to 11.6 minutes from 7.3 minutes at the 2018 tournament. If an extra 11.6 minutes was applied to matches across all competitions, it would equate to an extra three full matches per season for an elite player, the report found.
Dr Darren Burgess, a FIFPRO high-performance advisor who has worked as a performance director for English Premier League clubs, and Australia's national team, said: "Fatigue creates mental stress, injuries, and poor performance, none of which anyone in or around the game wants to see.
"This is not only my view based on years of experience, but also the finding of a growing body of scientific research. Without any doubt, competition organisers need to be far more aware of how factors like mental stress and recovery time affect players."
Among other findings, the report found preparation time before the World Cup dropped for players to an average of seven days, down from an average of 31 days for previous editions. Recovery time before returning to club games was an average of eight days, down from an average of 37 days for previous editions.
Neither preparation nor recovery time was enough for the players surveyed: 86 percent said they wanted at least 14 days of preparation time; 61 percent wanted at least 14 days of recovery time.