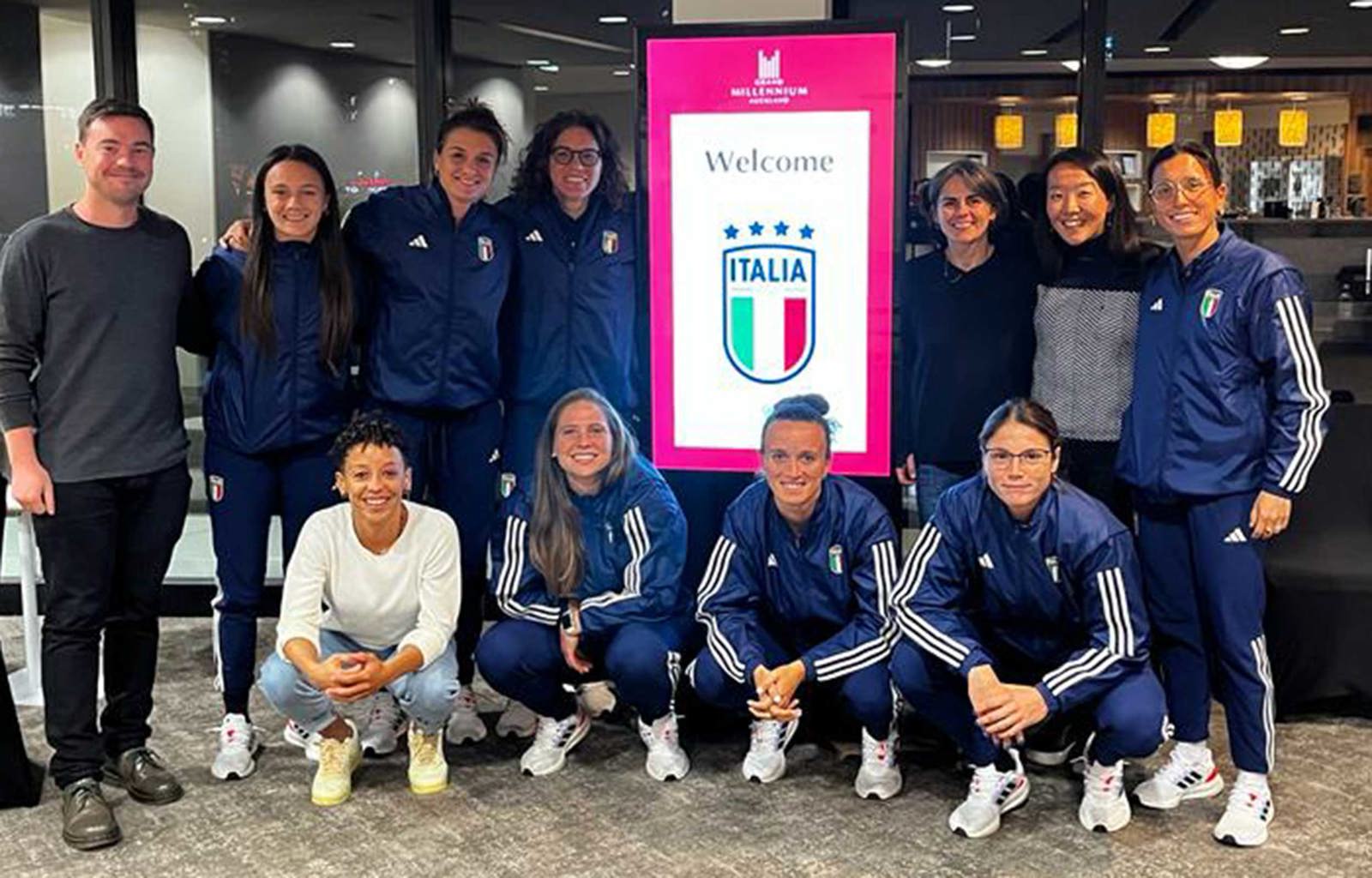 {0} min. reading time
FIFPRO representatives visited several national teams during Women's World Cup


Opportunity to get tailored, first-hand feedback from players on multitude of issues


"One of the best things about the women's football community is the solidarity and the power of the collective," says Sarah Gregorius
During the Women's World Cup, a FIFPRO delegation visited national teams from four confederations to hear first-hand from players about their conditions, general concerns, and relations with their respective federations and confederations.
Sarah Gregorius (Global Policy & Strategic Relations Women's Football), Dr Alex Culvin (Head of Strategy & Research Women's Football), David Childs (Head of Digital Content) and Shoko Tsuji (Player & Union Relations Manager) met with players from Argentina, Italy, Japan, New Zealand and the Philippines.
The visits helped the FIFPRO representatives receive direct feedback on a range of different issues.
While there was common ground in the form of positive reactions to the letter sent to FIFA President Gianni Infantino by FIFPRO, member unions, and over 150 international footballers, which secured improved conditions and prize money for footballers at the tournament, players from different countries gave feedback on varying topics – from qualifying conditions to the international match calendar.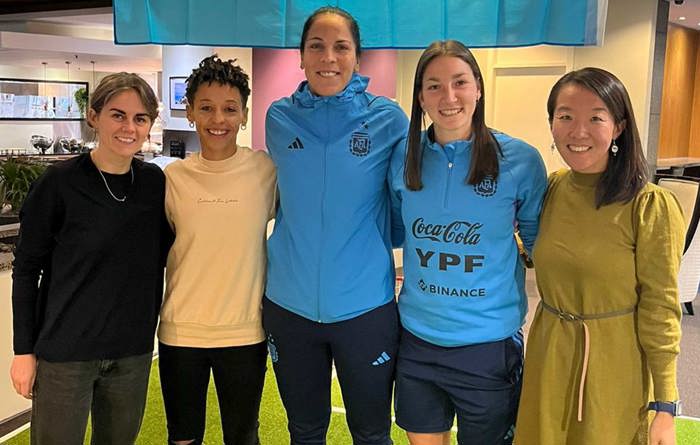 The FIFPRO delegation with Argentina goalkeeper Vanina Correa and defender Aldana Cometti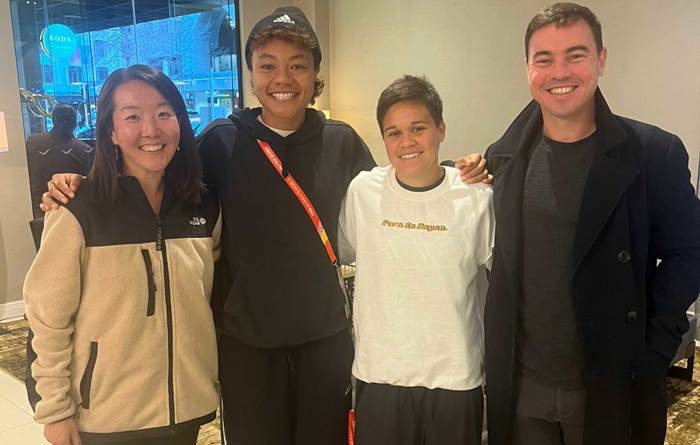 Philippines players Sarina Bolden and Tahnai Annis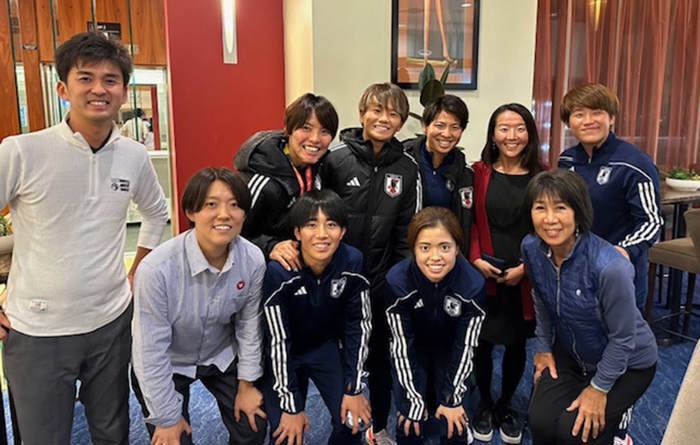 Shoko Tsuji visits players from the Japan national team
"Our time in New Zealand has been invaluable for us in helping to further understand the issues that affect players, and I'd like to thank them all personally for giving up their time to speak to FIFPRO during such a big time in their careers," said Gregorius.
"The circumstances and resources vary greatly by country and by region, whether that be the role of the union – or lack of – in their home nation to their working conditions as elite athletes. At a fundamental level, though, we're all in the same boat when it comes to the core issues that are affecting the women's game."
The FIFPRO delegation was also in communication with other national teams via video calls.
Gregorius continued: "One of the best things about the women's football community is the solidarity and the power of the collective. This was demonstrated clearly when it came to achieving better conditions and prize money for this World Cup.
"Being here on the ground, and speaking to so many players over the last number of weeks, has reinforced that the journey for better isn't ending - it's only just beginning."