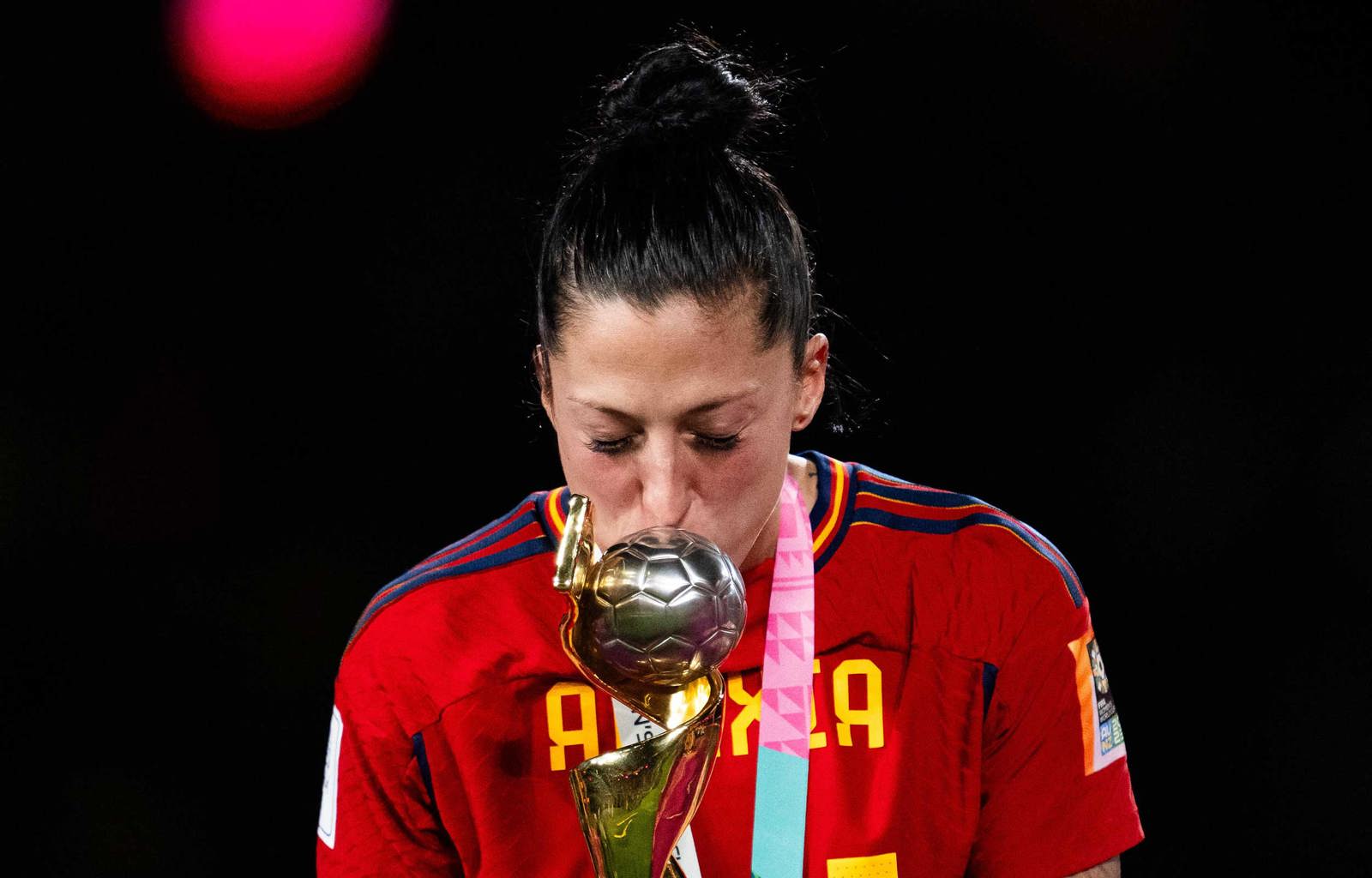 {0} min. reading time
FIFPRO and players have been calling for immediate disciplinary action against Spanish federation president Luis Rubiales


"I know I am not alone, and thanks to all of you, we will push forward more united than ever," said Hermoso in a statement


Players around the world have been pledging their support to Hermoso with messages on and off the pitch
Players across the globe stood in solidarity with Women's World Cup winner Jennifer Hermoso on Friday.
After the extraordinary general assembly of the Spanish football federation, FIFPRO and players have been calling for immediate disciplinary action against the federation president Luis Rubiales following his behaviour at the FIFA Women's World Cup final.
FIFPRO welcomed FIFA's decision to open an ethics case and steps taken at national level in Spain, also to UEFA – the organisation of which Rubiales is a vice-president – requesting that it starts disciplinary proceedings.
A statement released by Hermoso on Friday said: "Thank you all for the messages of support and encouraging words received. I know I am not alone, and thanks to all of you, we will push forward more united than ever."
Team-mates from Spain's Women's World Cup-winning side, Spanish players who declared themselves unavailable for international selection, and players from around the world pledged their support on and off the pitch for Hermoso with messages such as: Contigo, Jenni (We're with you, Jenni). Alexia Putellas: "This is unacceptable. It's over. With you partner @Jennihermoso."
Mapi Leon: "It has not been necessary to spend a lot of time to see that what was demanded a few months ago was not a simple tantrum. The images speak for themselves, and I don't think there is much more to add. It is unacceptable. For all the women, with you @Jennihermoso."
Aitana Bonmati: "There are limits that cannot be crossed and we cannot tolerate this. We are with you, friend."
Irene Paredes: "Everyone saw what happened. The victim is you. I'm with you friend, @Jennihermoso."
Sandra Panos: "It's over. Unacceptable what happened this morning. It is unfortunate to come to this to believe that the complaints in recent months had a reason. For all, we are with you, @Jennihermoso."
Patri Guijarro: "It's over. With you, @Jennihermoso. Unfortunate to reach this point to believe that the complaints from months ago were real."