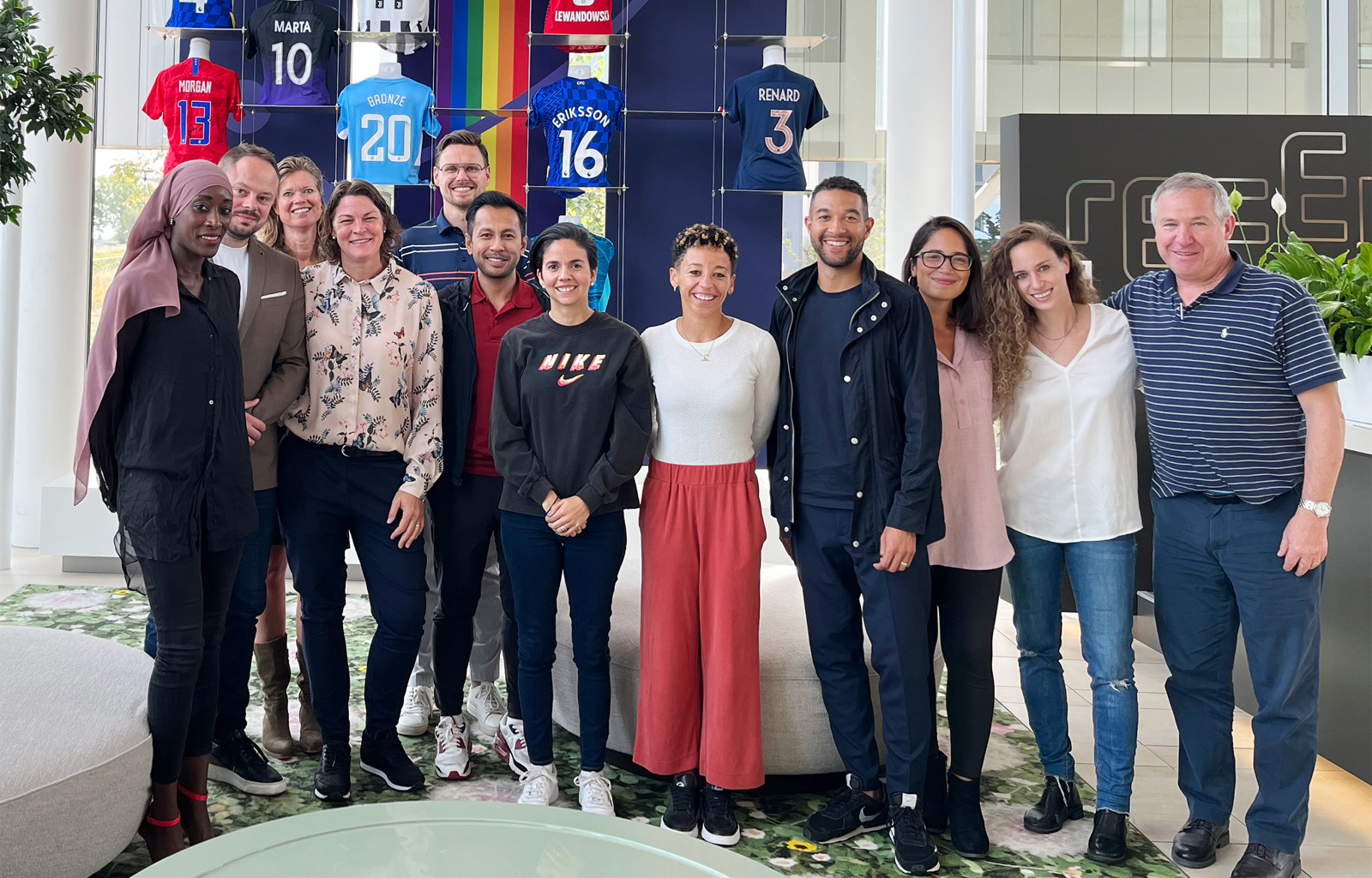 {0} min. reading time
FIFPRO Equity, Diversity, and Inclusion (EDI) Committee convened for first time this week


Former San Jose Earthquakes and Toronto defender Justin Morrow is on the committee


"It's important to come together and have a global conversation," says Morrow
The newly-formed FIFPRO Equity, Diversity, and Inclusion (EDI) Committee convened for the first time at FIFPRO House this week.
Reporting to FIFPRO's Global Board, the EDI Committee will play a critical role in defining, creating and delivering the organisation's global EDI strategy.
The committee comprises several FIFPRO Global Board members, representatives from FIFPRO's member unions, independent candidates, and Justin Morrow, a recently retired footballer – who spent 12 years in MLS – and Black Players for Change co-founder and legacy member.
"On this issue of equity, diversity, and inclusion, or on any issue, it's so important to have the players active, engaged, and working together," said Morrow. "We're able to understand the different challenges that we're facing and are able to leverage our collective power and continue to move this work forward.
"We all work in our individual countries, we're in our silos, and it's important to come together and have a global conversation about how we can move this forward."
FIFPRO EDI Committee Members
• Camila Garcia: FIFPRO Board Member, ANJUFF
• Caroline Jonsson: FIFPRO Board Member, SFS
• Ellen Zavian: Independent Candidate
• Izham Ismael: FIFPRO Board Member, PFA Malaysia
• Justin Morrow: MLSPA, Black Players for Change
• Karin Sendel: FIFPRO Board Member, IFPO
• Khadija Timera: FIFPRO Board Member, ANFPG
• Kurt April: Independent Candidate
• Simone Pound: PFA England
• Tarik Trbic: SPFBiH
Levelling up in the field of equity and diversity in the industry poses an early challenge, according to Morrow.
"I think we learned that everyone is at a different place in this journey on the EDI," said Morrow. "I think the most important thing is to be forgiving with each other because there are some member associations that are very progressive and far ahead, and some may still have a lot of work to do – and that's okay.
"We'll work together on it, and we'll help each other out through this. To understand that, beginning the work is the most important part."
A former USA international, Morrow spent 12 seasons in MLS as a defender with San Jose Earthquakes and Toronto before retiring in November 2021.
Morrow helped establish Black Players for Change to put players at the heart of the fight against racism and discrimination and has experienced the power of players using a collective voice to help bring about positive change.
"Every union, every players' association, is dependent on the engagement of the players, of their athletes, ensuring they are the forefront of what matters to them," said Morrow.
"We [FIFPRO] do a lot of work as an organisation but the players are foremost in all of that work. Putting their interest above anything else is what is going to take us very far."