{0} min. reading time
Justin Morrow, a son of a black father and white mother, grew up in a white middleclass environment in the US
The 33-year old defender of Toronto FC (US Major league Soccer) is the executive officer of Black Player for Change (BPC)
He says that players must be involved in the decision-making process to help tackle discrimination
A son of a black father and a white mother, Justin Morrow grew up in a white middleclass environment and was always part of a minority. "We were around a lot of white people and whether it was on the soccer field or off the soccer field, you would always notice it as a kid when people don't look like you."
Justin experienced discrimination himself, and one moment still affects Justin until this day. "I was doing well in high school. I was in the newspapers. Somebody didn't like that and sent a death threat to my high school." Four years later a man received a prison sentence for sending more than 200 similar hateful letters to mostly black or mixed race athletes.
"I dealt very well with it because I had a very good support system. My parents were incredible. But it is always there, whether you think about it consciously or not. Those things affect the way you perceive life."
Justin wants to prevent that his two daughters face discrimination too. "I don't want them to deal with the stuff that I had to deal with when I was growing up. Those are the underlying factors that led me to where I am today."
"I just want us to see a better world for ourselves and our children because our generation is growing up in the game. We want to leave a better game for the next generation and that is what we think about a lot at Black Players For Change."
More than 170 MLS players, coaches and staff joined Black Players for Change (BPC) and are committed to tackling racial injustices. It was established in the aftermath of George Floyd's death in May 2020. Black players started connecting, mostly via social media, sharing experiences about racism and discrimination. "It was emotional in a lot of different ways, but we also came to bond over this very hard thing, our skin colour and how we are treated in the world. It clicked from the very early moment. It started off with the idea of maybe just a protest and eventually turned into this full organisation that was always going to have a seat at the table, that was going to be really genuine, authentic. We were going to do things our own way and just make change."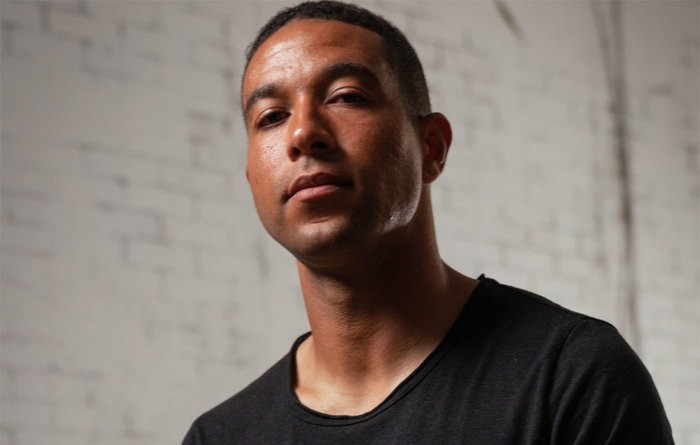 The BPC is looking at the big picture, from getting a higher representation of black kids involved in grassroots football, to organising protests such as the 8-minute-and-46-second long tribute to George Floyd with almost 200 MLS players. The organisation is influential, being part of meetings with MLS' decision makers.
"For us to make change, players have to be included in conversations, flat out," Justin says. "All these decisions affect us, so we must have our opinions heard, our voices listened to and valued."
It is all part of the prominent role Justin sees for sport and athletes in tackling discrimination, even though it is a societal problem. "We have to heal our community. As footballers, as athletes, we have to do our part. Everyone can make change in their own avenue, and as Black Players for Change that's where we started with. How can we best help change?" Justin says other people can contribute in a similar way. "Once that starts happening, it will bring people closer together and that is when you will really start seeing change."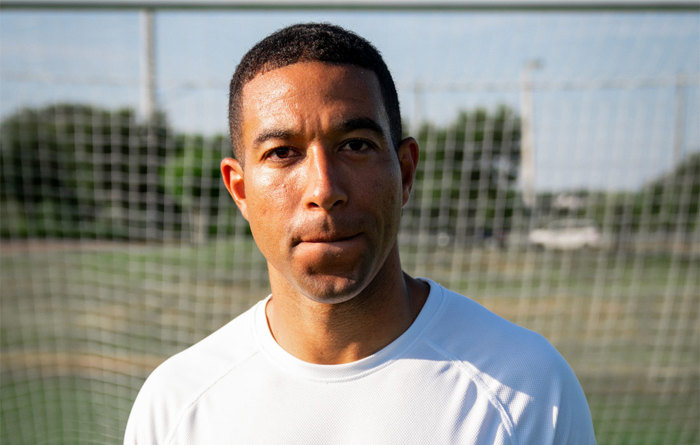 "Our power is in numbers," Justin says. "When we all speak up it truly makes a difference. When I see other athletes putting themselves out there, being activists, and getting blacklisted or really getting punished for it, then it breaks my heart. Because I can imagine being out alone on an island, carrying that burden."
"It has just been incredible for us to do this hand in hand, shoulder to shoulder, knowing that we are as strong as a wall. No one is going to break because we are here together. That's when we are at our best, our strength is the most and we have the most leverage."
Through FIFPRO, Justin hopes to unite players across the world to fight discrimination. "Unfortunately, it's the world's problem. But football is one of the biggest world powers. People in our society all over the world care about this sport. If the players truly unite to show it is personal to them, then the powers that be will start listening. And on top of that our fans will start listening. We have a very big reach across this world, so from me it is one of the most important things we can do."
"I've seen how it has played out in the United States in terms of athlete activism. When I look to other continents, I see athletes stepping up on their own, and I think how much more powerful it would be if we could do it together. So for me the importance of what we are doing here with FIFPRO, the importance of us speaking up and using our voice every single time, is that we do it together."