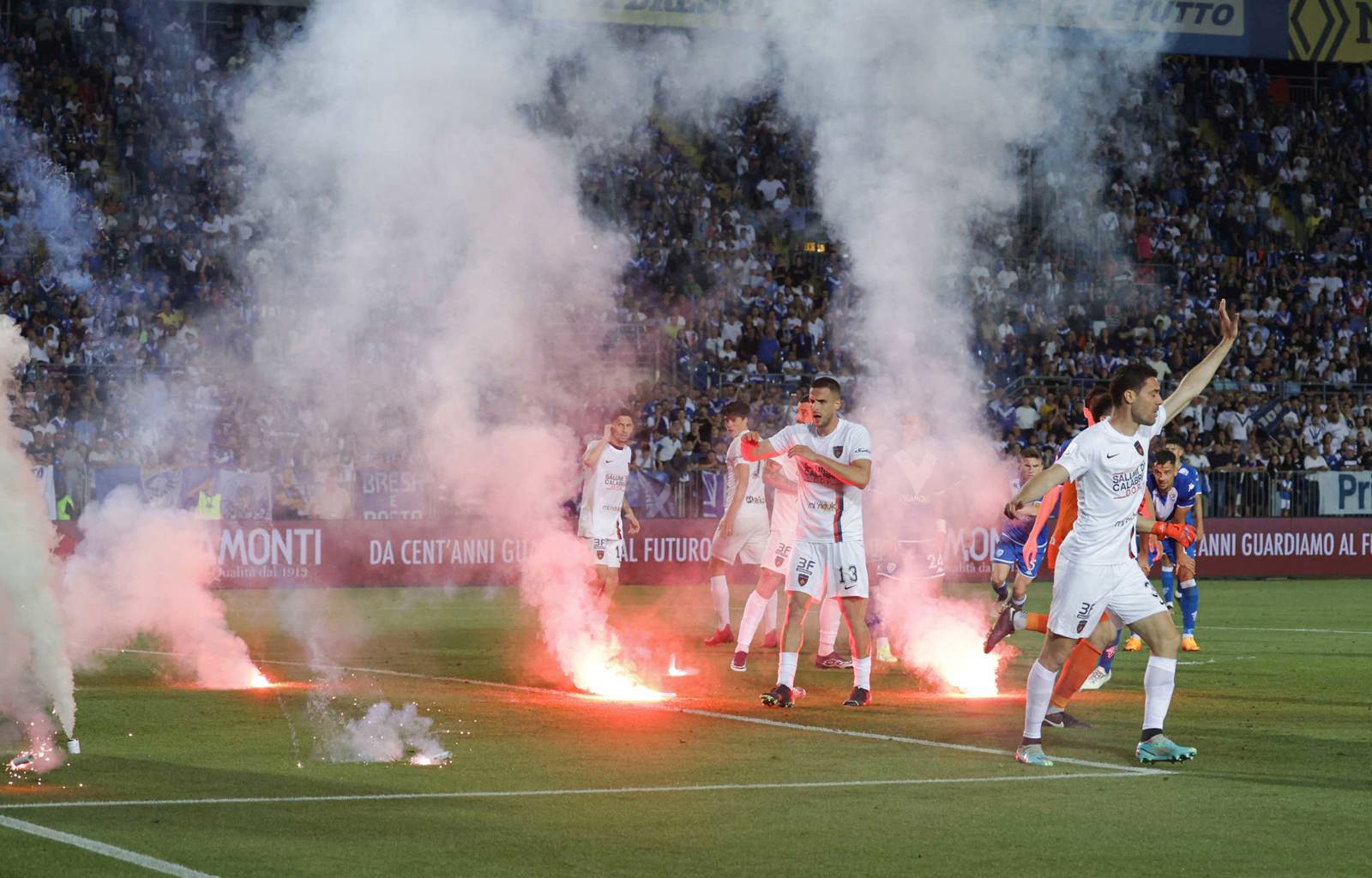 {0} min. reading time
FIFPRO presented preliminary trends of workplace safety and violence report at fourth meeting of the Committee on Security and Safety at Sports Events


Council of Europe's Saint-Denis Convention is committed to making football matches more safe, secure and welcoming


Ninety-five percent of football's player unions agree violence and abuse is a workplace health and safety issue that needs specific regulation to enforce player protection
FIFPRO presented the preliminary trends of its upcoming Player Workplace Safety: Abuse & Violence report at the Committee on Safety and Security at Sports Events at the Palais de l'Europe in Strasbourg, France.  
The committee is the monitoring body of the Council of Europe's Saint-Denis Convention, which FIFPRO declared its wish to become an observer, with the core aim of making football matches and other sports events more safe, secure and welcoming. Current observers include the likes of FIFA and UEFA.
The Saint-Denis Convention protects and promotes the human rights of all participants at football matches and other sports events, including the right of players to work in a healthy, safe and secure environment.
FIFPRO Europe President David Terrier and FIFPRO Director of Global Policy & Strategic Relations (Men's Football) Alexander Bielefeld provided a player-centric perspective on workplace health and safety through the lens of football's player unions.
"Safety in the workplace is a fundamental right that almost every profession enjoys through international conventions and national policies. However, since the Covid-19 pandemic, we have seen a dramatic rise in violence and abuse against players at their place of work: the pitch, the stadium, the changing rooms, the bus ride to the match, the training ground and even online," said Terrier.
"We want to be a partner for stakeholder dialogue to strengthen collective solutions and ensure workplace safety for professional players and all other participants."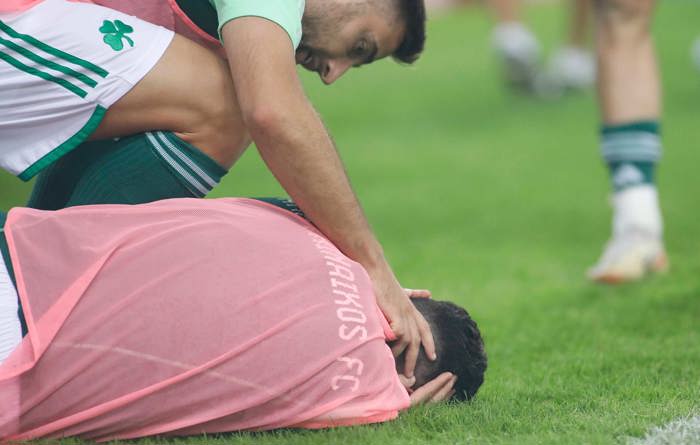 Olympiacos' Greek Super League clash against Panathinaikos was abandoned on Sunday after a player was struck by a firework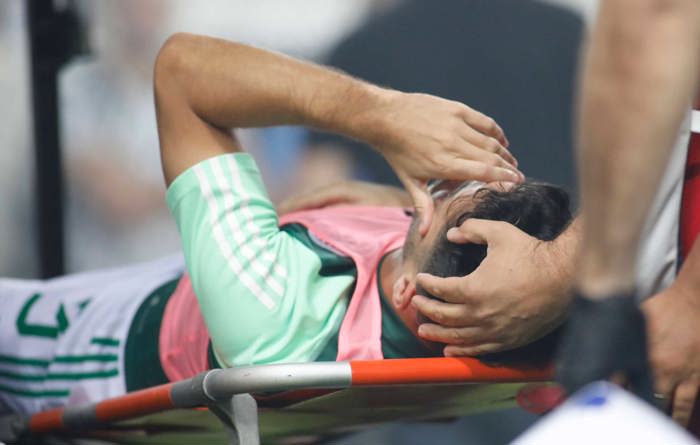 Panathinaikos substitute Juankar began warming up on the touchline and was struck by a firework thrown from the crowd.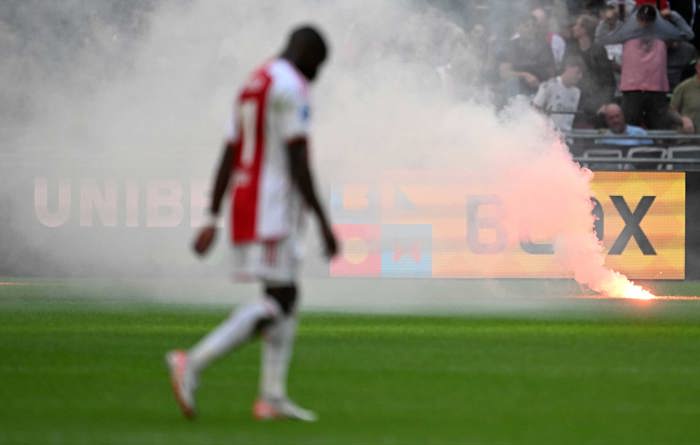 A flare is thrown on the pitch during Ajax-Feyenoord
Under the international bargaining framework between football's league and player unions, World Leagues Forum (WLF) and FIFPRO recently agreed to establish three new labour initiatives with a view to strengthen and protect national leagues and playing conditions. One of these committees is focused on violence and safety at football matches.
According to FIFPRO's preliminary trends of its workplace safety report, players and unions fear that the pitch and the extended working environment are becoming increasingly hostile:
95% of unions agree violence and abuse is a workplace health and safety issue for players and needs specific regulation to design and enforce player protection;


98% of unions believe technology could be better used to reduce the threats posed by violent or abusive fan behaviour. This includes personalised tickets (78%), entrance scanners/detectors (73%) and facial recognition cameras (68%);


71% of unions say that players are worried speaking out could lead to more abuse on social media or risk employment opportunities;


88% of unions believe that abuse and violence has a significant impact on player performance.
"Until now there has been no or little work done to understand the issue from a player-centric occupational health and safety perspective. That is why we have undertaken an extensive global research project, analysing instances of violence towards players in the workplace. Our findings show that football wants action," said Bielefeld.
"While we continue to finalise this work, we hope that it will contribute to a wider debate on the normalisation of abusive behaviour associated with parts of football culture."