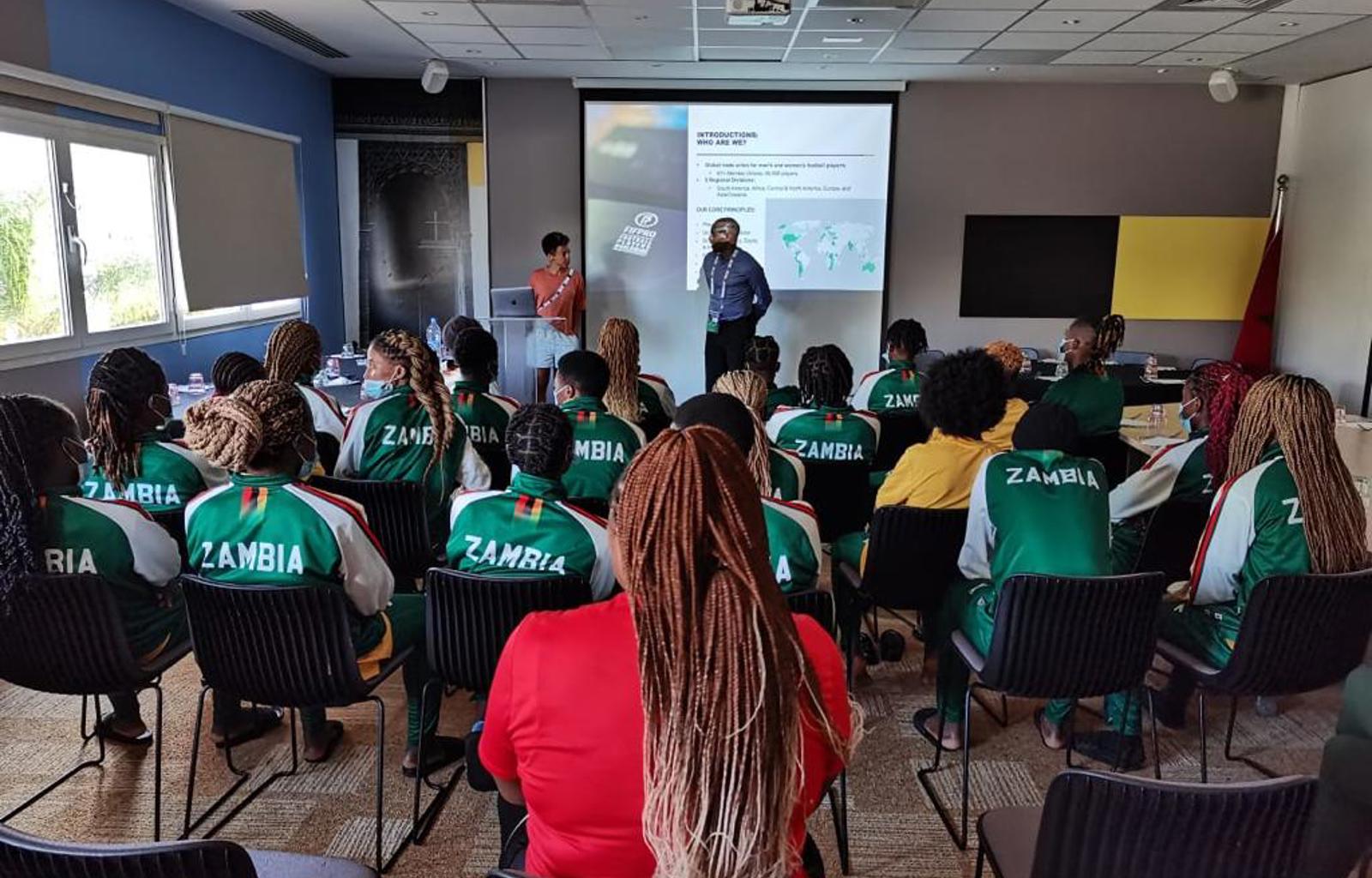 {0} min. reading time
Five women's continental tournaments taking place in July


FIFPRO and unions engaging with national teams on the ground


Aimed at helping players understand their rights and improving conditions
July 2022 is an action-packed month of women's football, with five major international tournaments taking place across five continents.
FIFPRO and its member unions are using this opportunity to engage with national team players on the ground.
This is to better understand the experiences players have at these competitions, as well as highlighting their rights and the positive role unions play.
"There has been a lot of players that have shown a huge amount of interest and requested help in certain areas," said FIFPRO Director of Global Policy & Strategic Relations for Women's Football Sarah Gregorius.
"These visits are about helping players to understand their rights, making sure that we are doing everything that we can to improve their conditions and understand their experiences." Player visits have taken place at the CAF Women's Africa Cup of Nations, Conmebol Copa America Femenina, Concacaf Women's Championships and OFC Women's Nations Cup.
Visits will continue until the end of July with the UEFA Women's Euro also being covered.
"After these visits, we'll be talking to the various competition organisers to see how we can keep improving conditions for players," said Gregorius. 
"As part of our role in the international governance environment, we will be firmly placing the voices and experiences of the players into the ongoing discussion to drive the women's game forward.
"Players are hungry for the game to continue its rise. They need to have the best possible conditions for this to happen, and these conditions must be available globally and applied consistently."