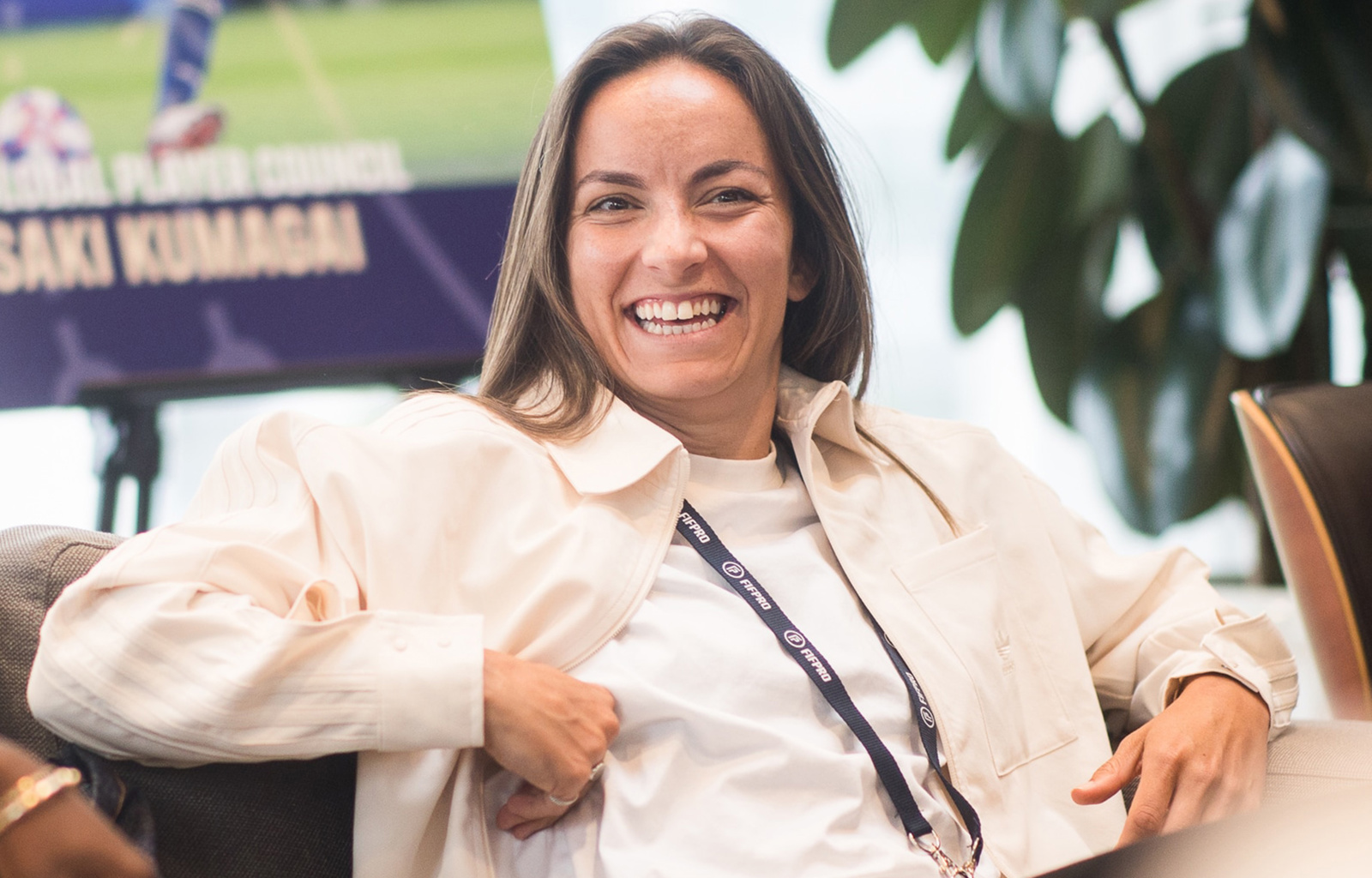 {0} min. reading time
Lucy Staniforth attended FIFPRO's Global Players Summit in May


Manchester United midfielder says better policies for women's players will result in a stronger product on the pitch


17-time England international discusses "eye-opening" work with FIFPRO
Manchester United midfielder Lucy Staniforth was among several high-profile players that attended FIFPRO's Global Players' Summit in May.
Footballers from around the world – including Natalia Gaitan, Saki Kumagai, Cho Sohyun and more – were at FIFPRO House to give direct feedback on global topics that affect the industry.
"The most notable thing about FIFPRO is how prominent they are becoming in the women's game," said Staniforth. "I guess that has come hand-in-hand with the growth [of the game], and the nature of women wanting to speak out and get better policies put in place for us to have a stronger game, and then a stronger product on the pitch.
"I've started working with FIFPRO recently and it's been eye-opening to see the work they do off the pitch. But there's [still] a lot to do as well. I think that's the exciting part: the part that you can play in shaping the future."
At 29 years of age, Staniforth has played in England's top-flight for over 10 years and has represented the Lionesses at major competitions such as the FIFA Women's World Cup and She Believes Cup.
"Those moments where there are big tournaments, a lot of games or a lot of attention on yourself and your team, you can't let it get too overwhelming," said Staniforth, who has 17 senior international caps with England.
"Make sure that you keep yourself in a good place following the tournament. I think it's quite easy to have such highs at a tournament and then drop off after it.
"One of the key messages I would give is to stay consistent and cherish those memories and moments when they come."