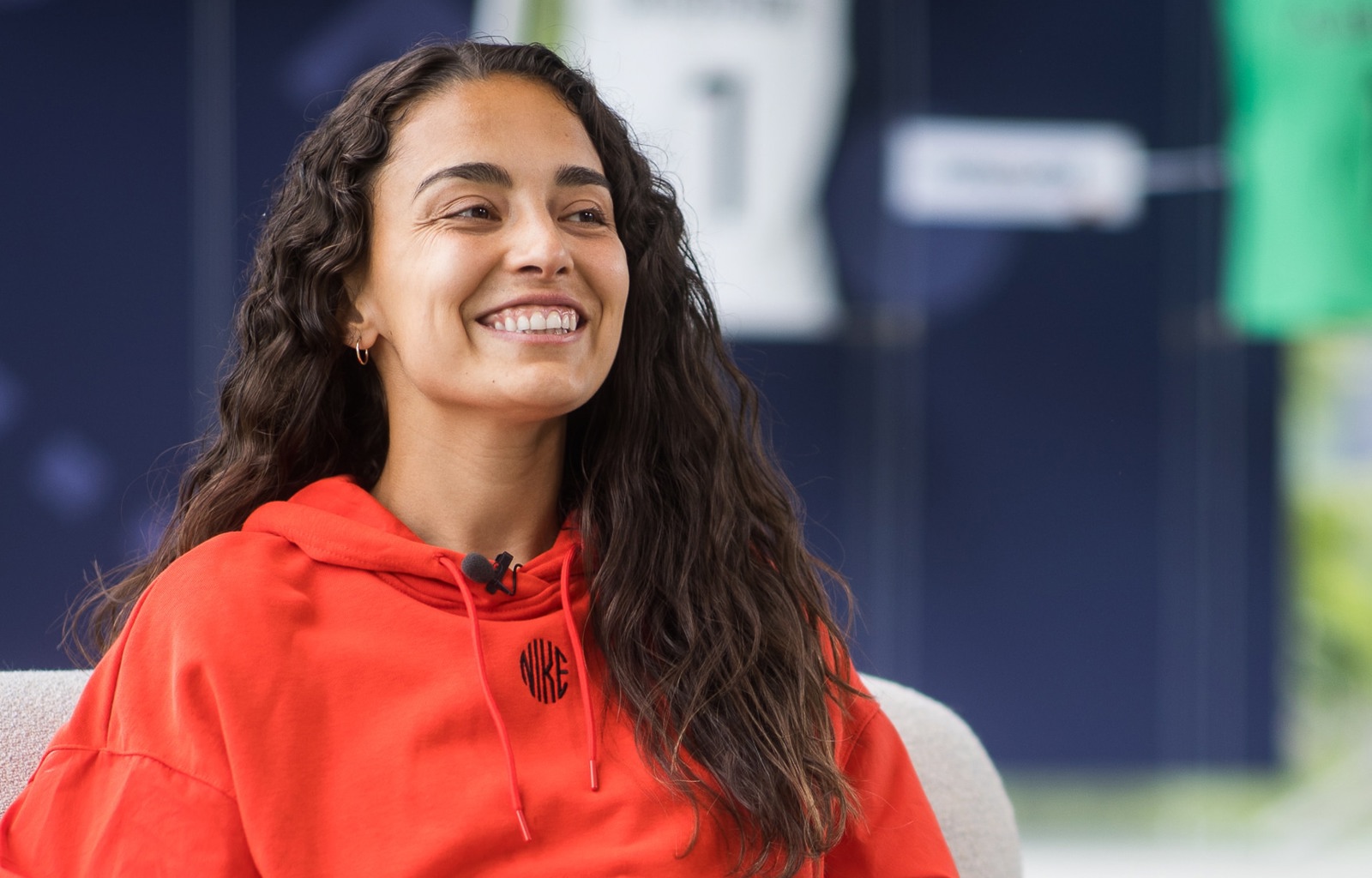 {0} min. reading time
Isabella Echeverri spoke out about gender discrimination in Colombian football


Made an online video that went viral and captured the attention of public opinion


"We were just honest about our conditions," says former Sevilla captain 
In 2019, senior internationals Isabella Echeverri and Melissa Ortiz spoke out against gender discrimination in Colombian football.
The pair made an online video that went viral and captured the attention of public opinion.
Talking openly about the subject at the time, Echeverri said: "It has been difficult. [There is] a lot of fear to speak up. Fear to have others listen to us."
The former Sevilla captain reflects on how speaking out three years ago was "one of the most important moments" of her life.
"We just got out of college and I played every single tournament I could with Colombia. I went to the World Cup, I went to the Olympics, I went to the South American Championships," said Echeverri, who was speaking at last month's FIFPRO Players' Summit.
"I was talking to my friend and said: 'We've done so much but things haven't changed in the last ten years. We have the same conditions, perhaps even worse. We should do something about it'."
Along with team-mate Melissa Ortiz, Echeverri decided to use her platform to speak openly about what was happening with the Colombian Football Federation.
The defender, who recently left Sevilla after three years' service, did not expect the reaction that would follow from the online video.
"We were just being honest about our conditions," said Echeverri, who has also had spells playing in USA and Greece. "The video went out and I didn't realise it was going to be that big. It went viral. It was one of the most important moments in my life.
"In that moment, I felt like I can actually change things and that my voice has a lot of power."