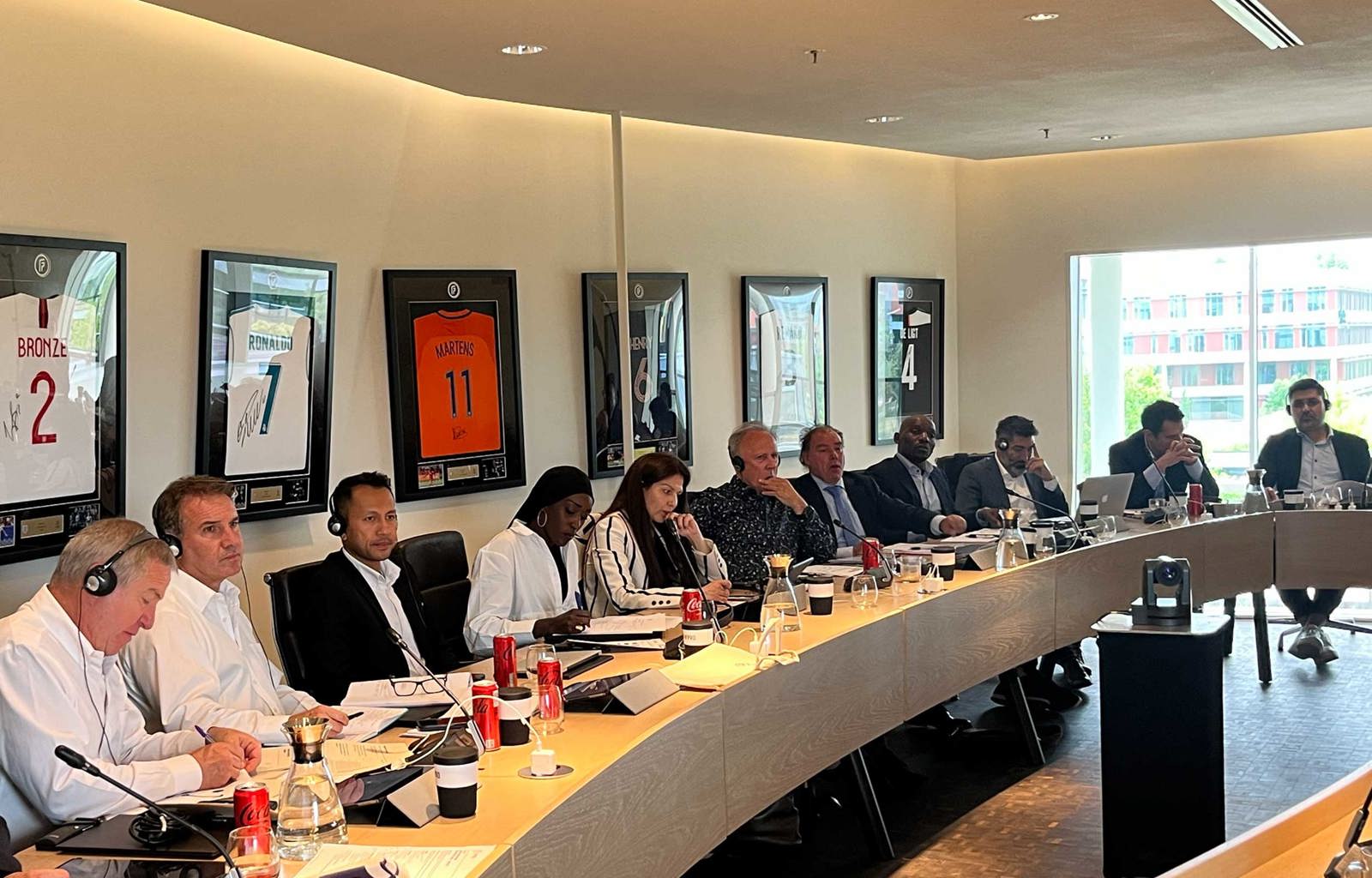 {0} min. reading time
FIFPRO's global board met in Hoofddorp, Netherlands on 30 May to 1 June


Plethora of matters discussed during the gathering, including stakeholder relations, governance, policy and more


FIFPRO's board carries the responsibility of representing more than 66,000 professional from 66 member unions worldwide
FIFPRO's global board enjoyed a fruitful meeting from 30 May to 1 June at FIFPRO House in Hoofddorp, Netherlands.
In what was the second board meeting of the calendar year, a diverse range of topics were in focus – from stakeholder relations and governance to policy matters and membership.
"Meeting frequently with the 18 members of the board is fundamental for the constant growth of FIFPRO," said FIFPRO and AFE President David Aganzo.
"We have unions with a lot of experience at domestic and international level, so strategic decision-making at global level, that guarantees the rights of our players are protected, is vital."
Advocating for the rights of players
Over the course of the three-day meeting, FIFPRO's board analysed how they can better work with stakeholders on issues such as the International Match Calendar and Player Protection Fund for the benefit of players worldwide.
Conditions for the upcoming 2023 Women's World Cup were also in focus on the back of the largest piece of collective action ever undertaken by women's footballers, as well as the need for greater protection on player data rights in the employment context.
"In the current landscape where data and technology are becoming increasingly important, it is key for us to have a clear vision and perspective of the next steps," said FIFPRO General Secretary Jonas Baer-Hoffmann. "It is urgent to step in now and find the right structures to which players can make sure what happens with their data is ethically correct and in their best interest."
Comprehensive updates were given from representatives of FIFPRO's regional divisions: Africa, Asia/Oceania, Central and North America, South America, and Europe.
Meanwhile, Northern Ireland were granted FIFPRO observer status during the board meeting on the back of the union's work implementing a standard contract and presenting their first ever insurance proposal for clubs to protect players with injuries. As part of the Division Europe Project Funding, a mentor programme was developed to support the Northern Irish union with knowledge sharing and site visits from the unions of Republic of Ireland, England and Scotland.