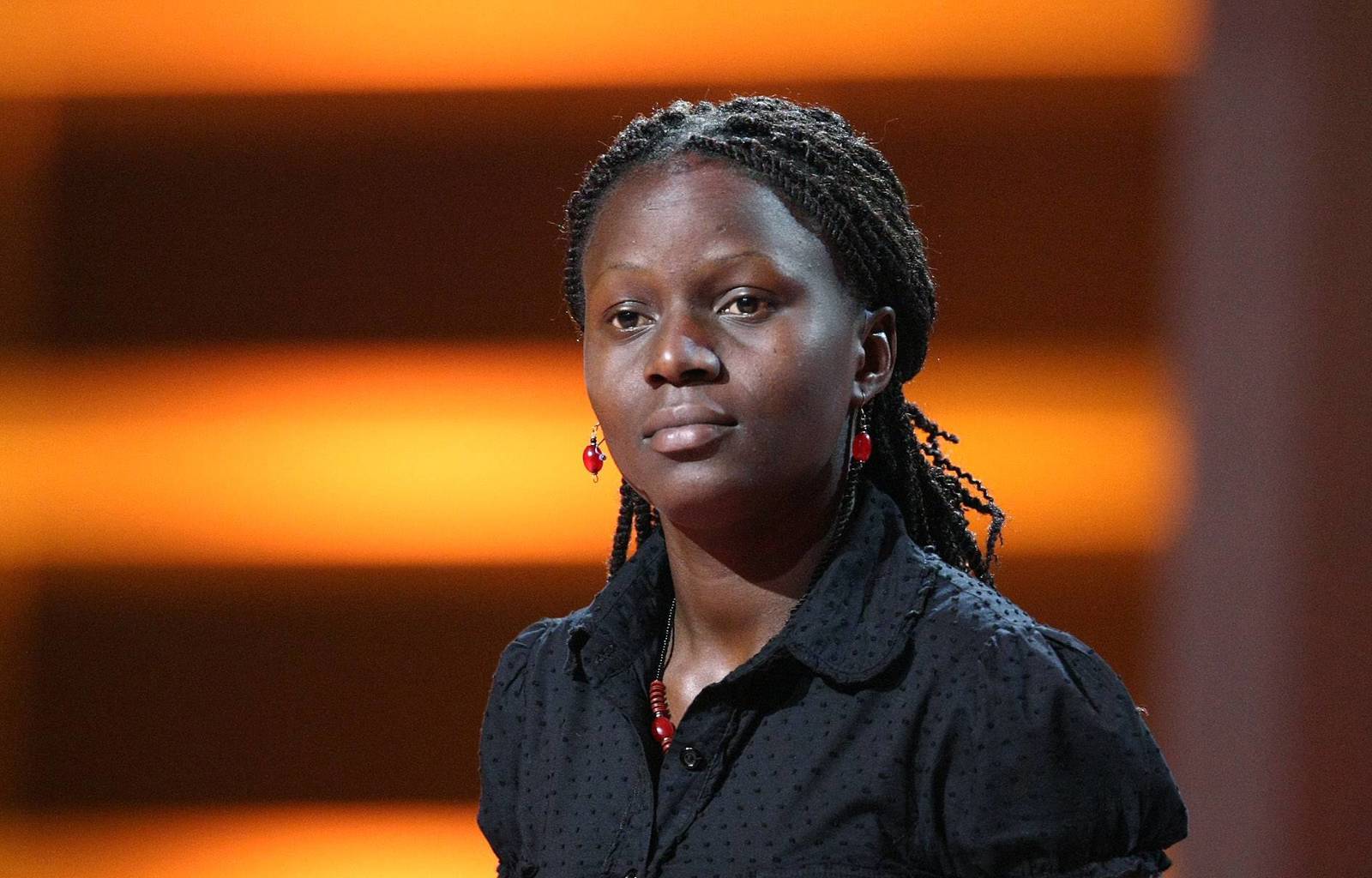 {0} min. reading time
Doreen Nabwire became the first Kenyan woman to play professional football in Europe 
She played for Werder Bremen after her mother initially opposed her getting into football
Now after a career-ending injury she is working to develop the women's game in Kenya 
Doreen Nabwire comes from a footballing family. But despite her brothers and her father playing football, her road towards becoming the first female professional Kenyan footballer in Europe was blocked with challenges. "I had to fight a lot of gender stereotypes," she says.
Nabwire started playing on the street but was discovered by some players who told her about a programme run by Mathare Youth Sports Association (MYSA) that empowers young people through football. She wanted to join the women's team of its football club, Mathare United, but ran into her first roadblock: her mother.
 "My mother believed that it's a man's game and did not want me to play," Nabwire said. "I tried to do all my chores so I could play but she would say to me: 'No Doreen you're not going anywhere'. One day we were due to play in a quarter-final match, I asked the whole team to come home and persuade her. They all came, but my mom said: 'No. "My father was also there and he said: How is this even possible: Doreen playing football? Since when? I told him that I sometimes play football. He was surprised, but pleasantly surprised. He told me to go and to make sure that I invite him to the next game.
"From then on, he was my number one fan." 
MYSA has been supported by the Norway Cup since 1989 and a year later the first MYSA team participated in the tournament, which is the largest youth football tournament in the world and regularly attracts well over 1,000 teams. Nabwire was invited to trials for the team in 1998 and made the side. It was the start of three consecutive trips to the competition for the teenager. 
"After my third participation, I was called up for the Kenyan national team for a friendly against Ethiopia. As I was just turning 15, it was a big achievement for me. I thought that I would be on the bench, but I actually played something like 70 minutes." 
"In Germany I was not earning enough to support my parents - as is customary in my culture"

— by Doreen Nabwire
The Norway Cup was the start of an international career that saw her play in the Street Football World Cup in Berlin in 2006 and three years later she signed a contract with German second division club Werder Bremen, a remarkable achievement given Kenya had no structure in place for women's football.
"It was highly motivating for a lot of players in Kenya," Nabwire said.
However, playing in Europe also had its challenges. "Even if I was playing professionally, I was not earning enough to support my parents – as is customary in my culture. I played in the second Bundesliga, but a third division men's player earned much more. The excuse would always be that a lot of people follow men's football, so they generate a lot of income.   
"But I believe these conditions will change and I know several countries like Sweden and the U.S. where there is progress. This is something that we should put a lot of emphasis on, because women put the same amount of effort into preparing and playing matches."
Nabwire's career in Europe ended abruptly in 2014, when she completely ruptured her Achilles tendon. At the time she was playing for FC Cologne. Since 2016 she has worked as the Women Development Officer for the Football Kenya Federation.
"We have put a lot of effort into the women's national team and in 2016 they qualified for the African Cup of Nations for the first time. We recently just launched a new strategy that will see a holistic development of the women's game all the way from grassroots to the top tier.
"We have two top tiers and then we have regional and county leagues.  We also want to identify regional centres of excellence, and increase the number of women involved in the game, not just as coaches, but also as referees, administrators and physiotherapists." 
All these years after her mother said "no" to her playing football, Nabwire is proud of what she and other female footballers have achieved so far in Kenya.
"We have had to overcome challenges," she says, "but we made it anyway."