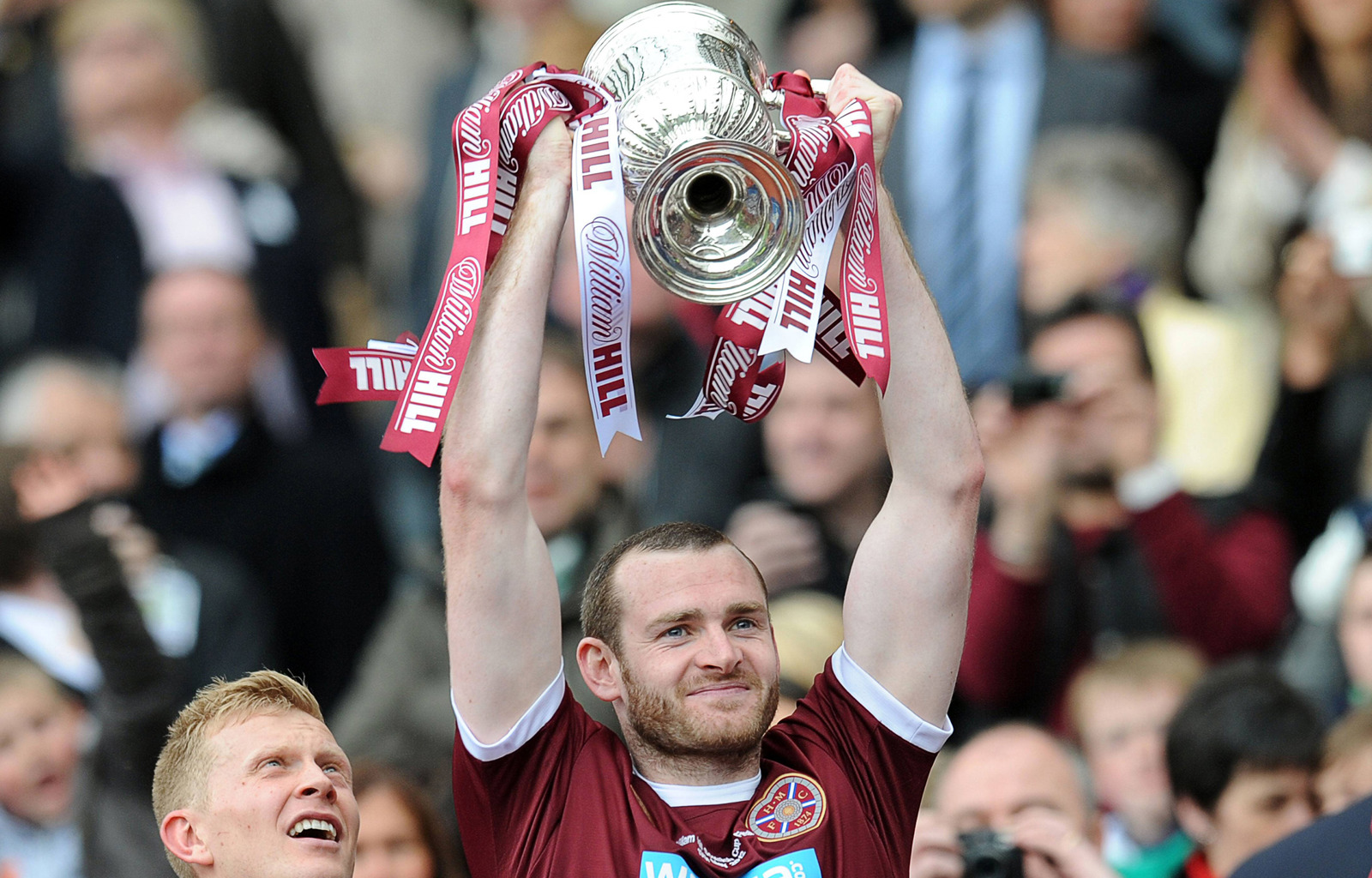 {0} min. reading time
Former Scotland international Craig Beattie is a Player Relations Officer at PFA Scotland


Ex-Celtic and Hearts striker recalls moment that inspired him to join a union


"My aim is to help as many players as possible," says Beattie
The value of joining a union really hit home for Craig Beattie in 2012.
The former Celtic striker had made a return to his homeland after five years playing in England's Premier League and Championship, when he signed for Scottish top-flight side Hearts.
At the time, players at the Edinburgh-based club were not being paid their full salary and Beattie, who had previous experience working with England's PFA, turned to PFA Scotland.
"When I returned to Scotland in 2012 I signed for Hearts, who at that point were in real financial trouble," said Beattie, speaking at a concussion management summit held by FIFPRO Europe and European Leagues.
"The owner was refusing to pay the players, so I instantly joined up with PFA Scotland. Thanks to Fraser Wishart, our Chief Executive, and Tony Higgins, our President, the players got paid all their money. That was the moment when the penny dropped for me as to the value of a union."
Working with a union further galvanised Beattie's passion for helping fellow players. As the former Scotland striker's playing career was winding down, combined with his role as a club rep, working with PFA Scotland was a natural next step
"When I fell down the leagues and started playing Championship, League One and League Two, I took it upon myself to be a club rep," said Beattie, now 38.
"I wanted to make sure that players understood what PFA Scotland were doing and the value there is in being a member of the union.
"I had great experiences with the union in the past, and then a job opportunity came about.
"In the interview, I remarked to Fraser [Wishart] that I had already being doing the job, they just hadn't been paying me! Thankfully PFA Scotland gave me the opportunity and I'm really enjoying the job."
PFA Scotland
• Division: Europe
• Established: 1955
• FIFPRO Member since: 1965
• Website: pfascotland.co.uk
Beattie is now a Player Relations Officer at PFA Scotland and is 'thriving' in the role.
"Now that we're managing to get back into club visits and going to see players, I'm thriving and really enjoying it at the minute," said Beattie.
"My aim is to help as many players as possible. The phone rings every day. We're dealing with numerous issues. There are a lot of players out there that need help – from young kids in their first year of their contract to seasoned professionals.
"We never stop, which is good. It keeps you busy, learning and developing. I'm really enjoying the job and long may it continue."