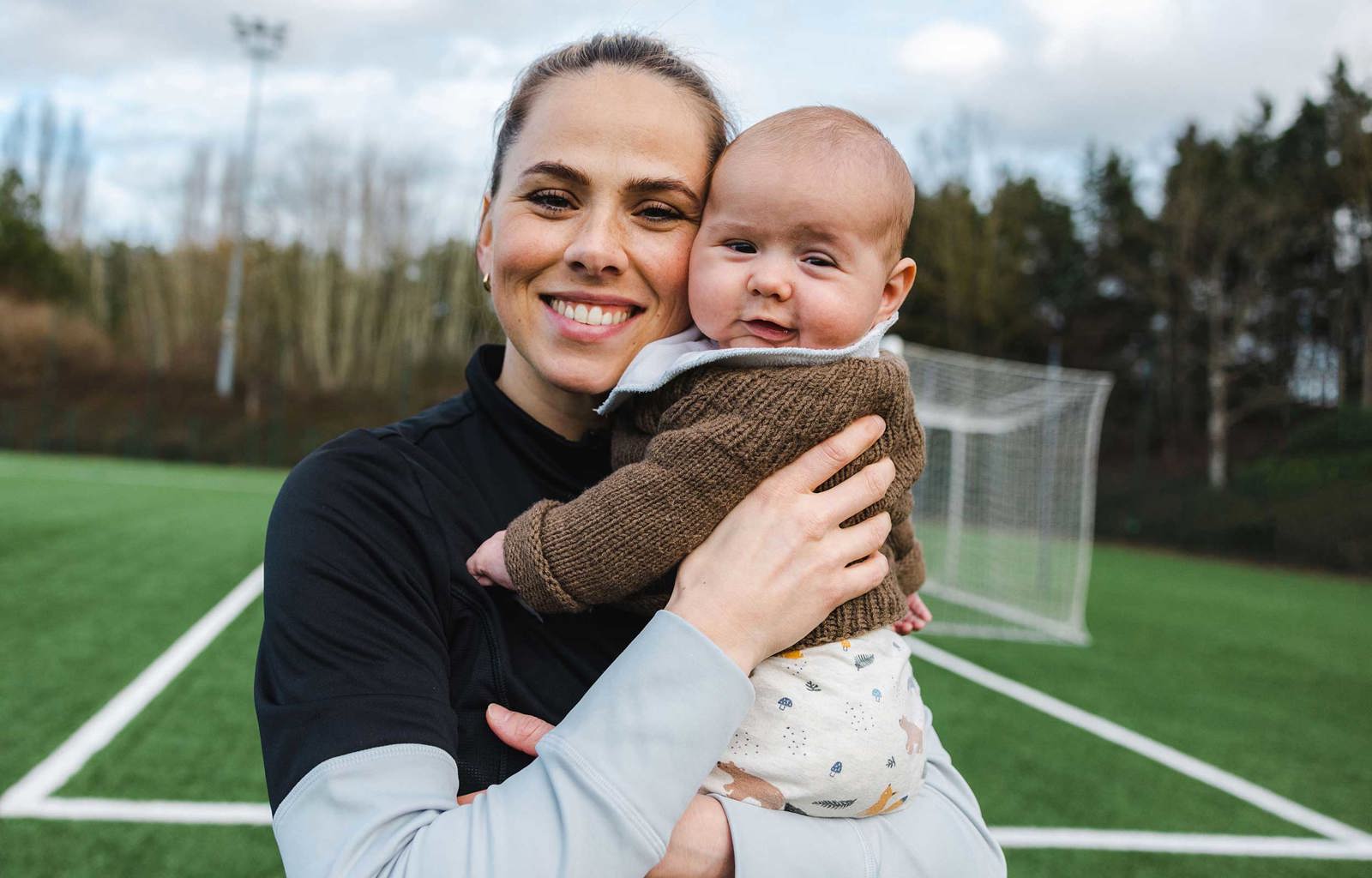 {0} min. reading time
Sara Bjork Gunnarsdottir became the first player to successfully win a claim against a club through the FIFA Maternity Regulations


Icelandic midfielder described her journey to the landmark ruling in the Players' Tribune


Fellow players took to social media to show their support, while also conveying the rights of players need to be respected
Writing in the Players' Tribune on Tuesday, Sara Bjork Gunnarsdottir described her journey of becoming the first player to successfully win a claim against a club through the FIFA Maternity Regulations.
Introduced in January 2021 after pressure from FIFPRO, the regulations entitled Bjork Gunnarsdottir to full payment throughout her pregnancy and until the start of her maternity leave when at former club Olympique Lyonnais.
When this did not happen, FIFPRO provided legal support to the Icelandic midfielder and represented her before the FIFA Dispute Resolution Chamber.
Bjork Gunnarsdottir's landmark ruling against Olympique Lyonnais sent a clear message to clubs and players worldwide: the strict application of maternity rights is enforceable.
Players took to social media to show their support for Bjork Gunnarsdottir – now at Juventus – while also conveying that the rights of players need to be respected.
Jen Beattie (Arsenal/Scotland): "Credit to you Sara for speaking out on such an important topic for women in work."
Janine Beckie (Portland Thorns/Canada): "Thank you for sharing your story, Sara. Terribly sad and incredibly infuriating. No player, no soon-to-be-mother, no mother should ever have to experience this. As someone who wants kids in this career, I feel sick thinking this could ever be a reality. We're with you."
Pernille Harder (Chelsea/Denmark): "No-one should go through this. Thanks for sharing your story with the world, Sara."
Kelli Hubly (Portland Thorns): "As someone who has a goal of having a baby and hopefully continuing to play after, this is so heart breaking to hear. No one should have to go through all this."
Yuki Nagasato: (Chicago Red Stars): "Everyone should read this. We are more than an athlete."
Megan Rapinoe (OL Reign/USA): "This is utterly disgraceful from Olympique Lyonnais. The culture at OL in France has a long way to go. Y'all love to talk about how much you support women, but this math is not mathing. I implore you to be the club that is ALWAYS supporting women, not the club that once did."
Desiree Scott (Kansas City Current/Canada): "Thank you for sharing your story with the world! It could not have been easy. But it will inspire and affect change and I'm happy you fought for YOU! Have a read people. Still work to be done. Clearly.
Jessica Silva (Benfica/Portugal): "There is still a long way to go. I'm sad that Sara had to go through this, but I'm very happy to see that she won this fight. All of us will benefit from this – in football and any other sport."
Chioma Ubogagu (Tottenham Hotspur/England): "Thanks for sharing your story, Sara. Sorry you had to go through this, but I'm happy you got what was yours in the end. Keep enjoying motherhood; your son is beautiful."