A groundbreaking maternity case
Icelandic midfielder Sara Bjork Gunnarsdottir became the first player to win a claim against a club through the FIFA Maternity Regulations. FIFPRO provided legal support to Bjork Gunnarsdottir, from explaining her rights to representing her before the FIFA Dispute Resolution Chamber.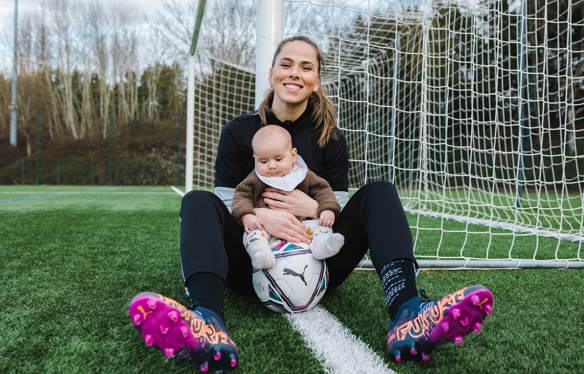 Maternity and Parental Provision
Explainer
Why maternity regulations are so important to women's players
FIFPRO Senior Legal Counsel Alexandra Gomez Bruinewoud initiated the discussions with FIFA and other stakeholders, and fought hard to optimise these protective regulations, to enable women to combine being a parent with their football career.