Maternity and Parental Provision
Player story
Crystal Dunn: "We must raise the game for mothers in soccer"
2019 Women's World Cup champion Crystal Dunn is a member of FIFPRO's Global Player Council. The Portland Thorns defender became a mother for the first time in 2022 and is a strong advocate for maternal rights.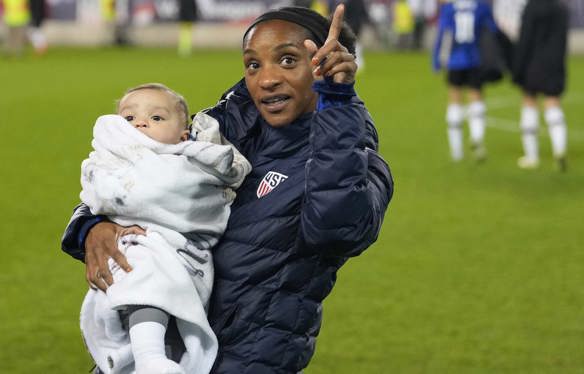 Latest news, player stories and statements
Maternity and Parental Provision
Explainer
Why maternity regulations are so important to women's players
FIFPRO Senior Legal Counsel Alexandra Gomez Bruinewoud initiated the discussions with FIFA and other stakeholders, and fought hard to optimise these protective regulations, to enable women to combine being a parent with their football career.