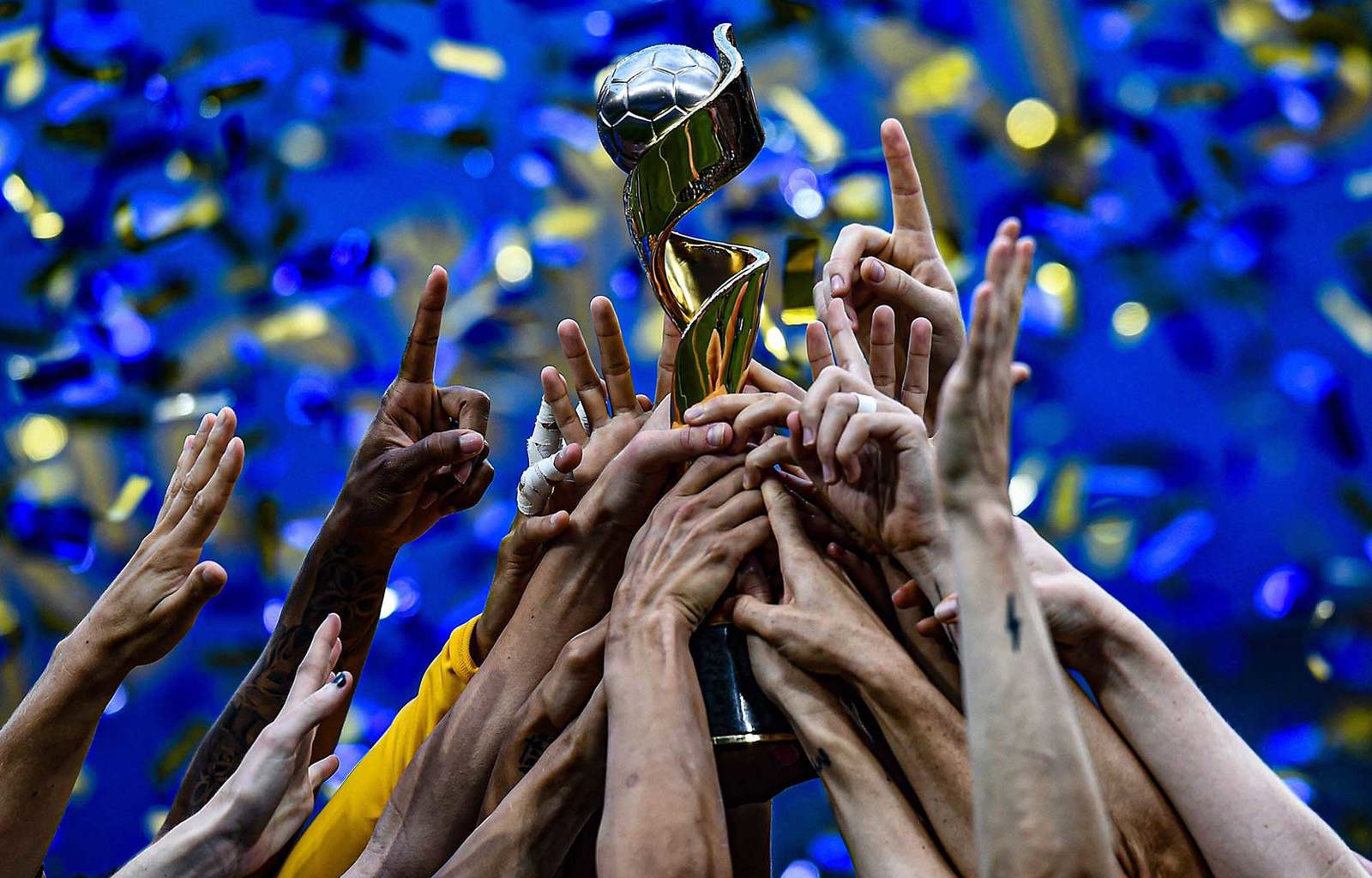 {0} min. reading time
FIFPRO publishes player survey, report on Women's World Cup qualifying conditions


Survey of 362 players highlights issues with compensation, health, travel, and recovery


FIFPRO seeks minimum standards for qualifying and standalone competitions for players
FIFPRO has published research about the qualifying phase of the 2023 FIFA Women's World Cup, together with a ground-breaking survey of hundreds of national team players from each of the six football confederations.
The report underscores the fragmented nature of qualifying, highlighting vastly different pathways and conditions for players competing at the highest level in their confederations, and vying to qualify for a Women's World Cup. Based on the findings, FIFPRO is calling for Women's World Cup qualification to be a standalone process to provide the world's best footballers with more opportunities to play and perform to their full potential.
FIFPRO is also calling for all confederations to implement, under FIFA's guidance, a single universal qualifying standard and structure to ensure a fairer and safer route to elite international competitions.
FIFPRO President David Aganzo said: "We must make sure the framework of the game sits on strong foundations and promotes equity, fairness, and best practice for players, wherever they compete.
"For the FIFA Women's World Cup to be a truly elite global event, the qualifying must also be of an elite standard. We remain tremendously enthusiastic about the potential of the women's game, but it is vital to provide players in every part of the world with conditions and opportunities that provide the best platform for them on the world stage, so that they and the game flourish everywhere."
Only one confederation, UEFA, provided a standalone qualification process; the other five relied on confederation championships, which doubled up as World Cup qualification and, in the case of Concacaf and Conmebol, tripled up as 2024 Olympic qualifiers. The research highlights how improvements are needed in all regions on everything from health to recovery, and from training conditions to compensation.
In UEFA qualifying, there were 12 home and away matches. For the other confederations the access to the 2023 Women's World Cup was via the AFC Women's Asian Cup, Women's Africa Cup of Nations, Concacaf W Championship, the Copa America Femenina, and OFC Women's Nations Cup. Some national teams qualified directly, and others entered the first-ever inter-confederation play-off.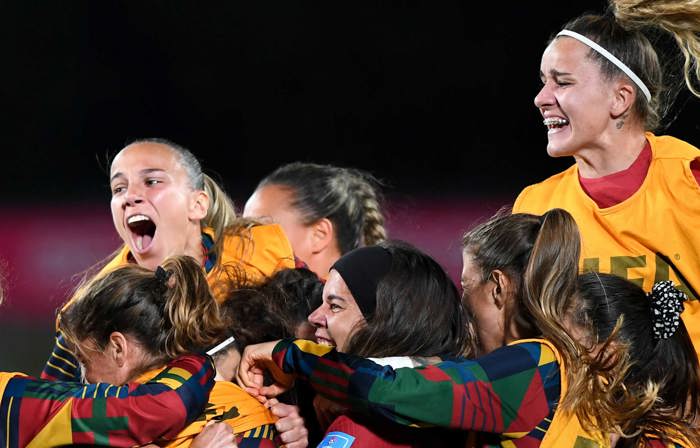 Portugal, Panama and Haiti secured Women's World Cup qualification via the inter-confederation play-offs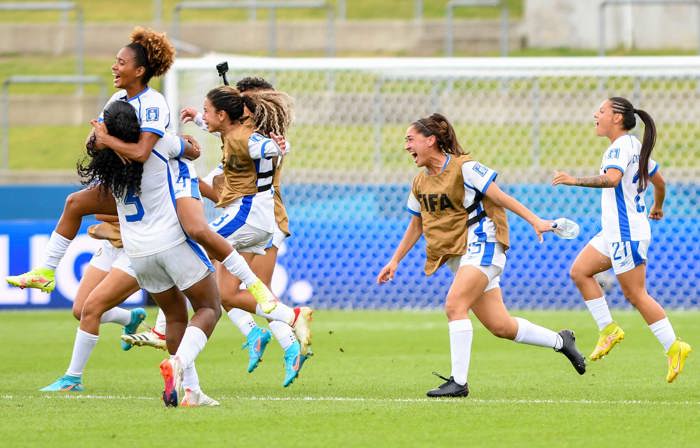 Panama celebrate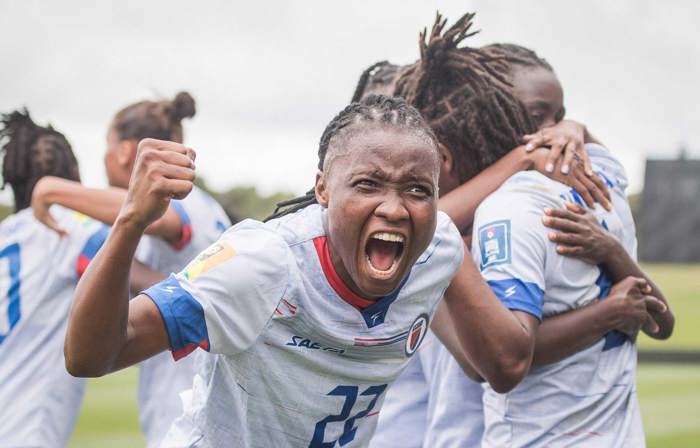 Haiti celebrate
While four tournaments took place in July 2022, the AFC competition was in early 2022, outside of a designated FIFA window. Consequently, this placed the tournament in the middle of some domestic seasons, leaving players in the difficult position of having to forgo important club matches, presenting a challenge that could adversely affect their position and opportunity with their primary employer and main source of income.
The World Cup qualification pathways were "uneven and disparate", with "multiple inconsistencies in the scheduling, duration, format and conditions between tournaments," the report says. UEFA's qualifying competition "in contrast to the rest of the confederations, presents a more regular opportunity to play competitively consequential national team games over a longer period".
To complement fact-based research, FIFPRO requested players to rate their experiences of the qualification process over the last 18 months and asked them to what extent areas including health and safety, scheduling, playing conditions and compensation need improvement. It is the first global survey of players about Women's World Cup qualifying.
The 362 players who participated completed an anonymous digital survey. Among the findings were:
70% were not provided with a pre-tournament ECG heart check-up.
54% were not provided with a pre-tournament medical.
66% said recovery facilities were not of an elite standard or did not exist.
70% said that gym facilities were not of an elite standard.
59% percent flew economy class, including for flights over long distances.
FIFPRO General Secretary Jonas Baer-Hoffmann said: "The World Cup is the pinnacle of national team football but the pathways to the tournament define the players' conditions over a very long period. Therefore, ensuring the best possible conditions here is vital. We are prepared to work with FIFA and confederations to improve conditions for World Cup qualification and address the current inequities and fragmentation."
Among other findings of the survey was that almost one-third of players – 29 percent - did not receive any compensation for participating in World Cup qualifying. Sixty-six percent had to take unpaid leave or vacation from another job to play for their national team.
39% did not have access to mental health support.
33% said there was insufficient recovery time between games.
32% said pitches and stadiums were not of an elite standard.
FIFPRO Director Global Policy & Strategic Relations Sarah Gregorius said: "An evidence-based report is vital in identifying critical areas for improvement and, through the connection between our unions and their players, we have been able to cultivate a series of regional and global insights. We thank players for their willingness to share their experiences; it is through the voice of those who live and breathe the game that we can advance as an industry."
FIFPRO's call to action on Women's World Cup qualifying standards follows the successful advocacy by more than 150 players from 25 national teams to seek equal tournament conditions for the 2023 Women's World Cup in areas from delegation size to travel and accommodation, as well as pledge by FIFA to equalise tournament prize money by the 2027 tournament.