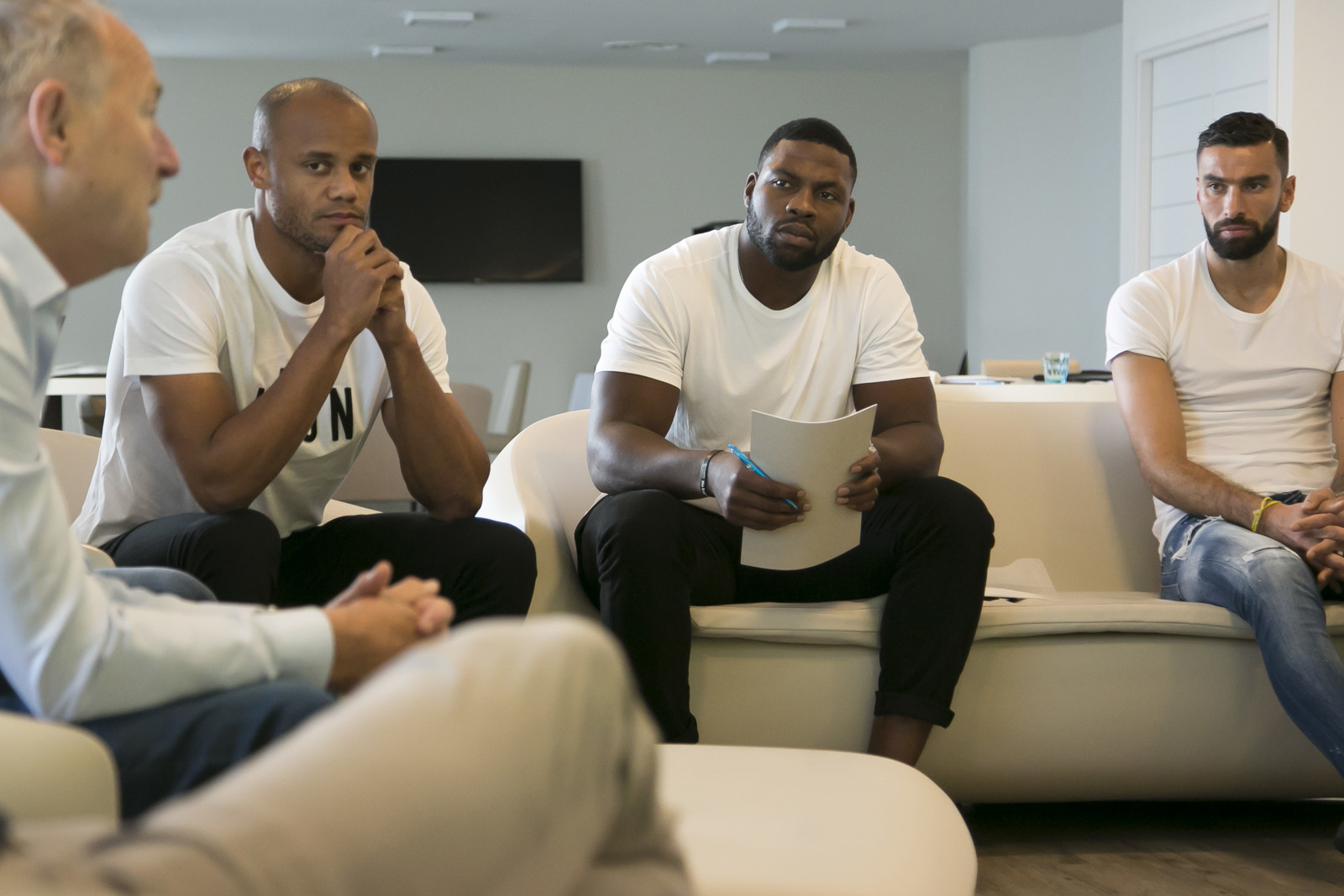 The season is over, or almost over.

On a May morning in a hotel in southern France, a group of five professional footballers from Italy, Belgium, Portugal, Japan and Serbia find themselves facing each other.

They look relaxed but engaged, leaning forward on the edge of their seats, as sunlight streams in from large windows overlooking the Mediterranean.
Giorgio Chiellini arrives fresh from claiming the Italian league with Juventus. Vincent Kompany has just helped Manchester City win the English Premier League after a nail-biting race with Liverpool.
Japanese goalkeeper Eiji Kawashima and Serbian defender Neven Subotic are also in the huddle along with Portuguese shot-stopper Rui Patricio.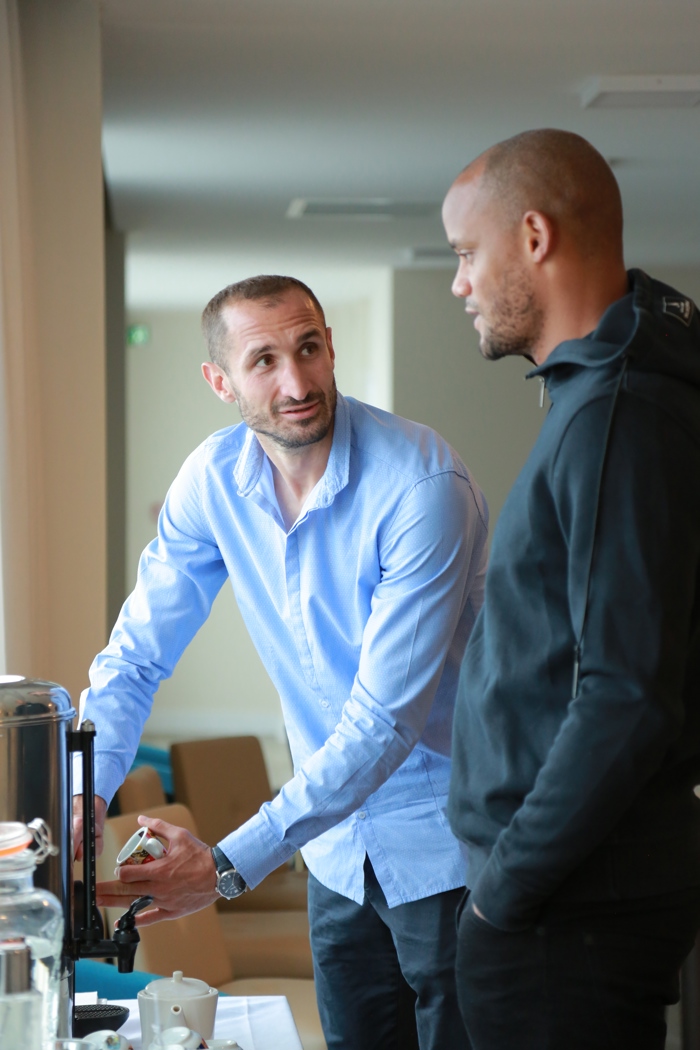 Normally the game's top players like these do not have a say in the future of the game that they help light up every week, throughout the year.
But at this meeting with global player union FIFPRO in the medieval town of Eze they are talking about how to change this.
They have come to hear about FIFPRO's plans to develop a Global Player Council, a group of men and women professional footballers. The council would discuss and communicate on key topics from the game's anti-racism policy to the use of the personal data of players.
Chiellini who is on the board of Italian player union is enthusiastic. "Together, we can do something important together to help the young generation," Chiellini tells the group. Kompany, too, quickly warms to the idea.
During the meeting, which runs over two days, football's increasingly crowded match calendar in men's football is one of the main areas of debate. (At a meeting a few weeks later in Lyon, female footballers will discuss the evolution of the women's game.)
Kawashima, who has been based in Europe for almost a decade, talks of having felt exhausted at one point after constant travelling to and from Asia to represent Japan.
"Sometimes we travel 12 hours or more, play for our country, and then we return to our club and go to the match direct," he says.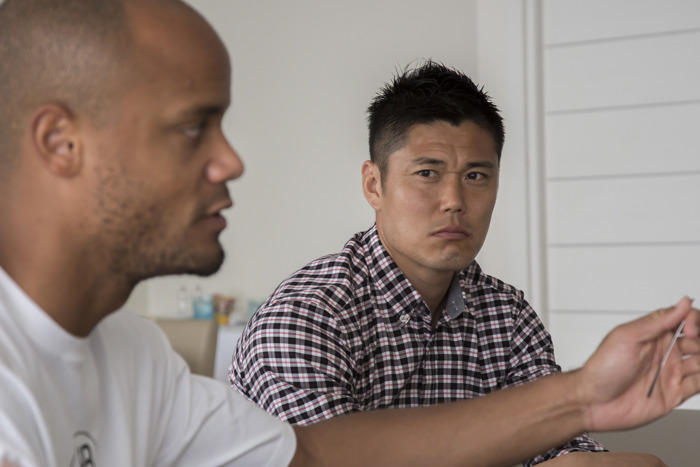 Also present is an NFL star: Dwayne Allen, a Super Bowl winner with the New England Patriots. He has been invited by FIFPRO to give an American sports perspective.
In U.S. sports, athletes have more say in the development of their sport and Allen is a member of the NFL Players' Association. "To preserve our gains and achieve those goals not yet attained," he says, quoting its mission statement.
He is taking notes at a furious pace and asking lots of questions.
Rui Patricio, a European champion with Portugal, listens intently, with the help of a translator. He insists on speaking English after his first 12 months at Wolves in the Premier League.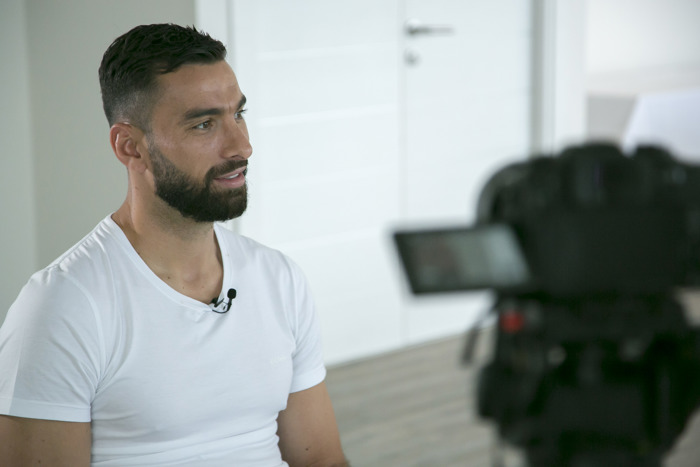 He talks about his reasons for leaving Sporting, the club where he dedicated 20 years of his career, after fans invaded the training ground and attacked the team.
"Before being a footballer, I'm a human being," Patricio says. "There has to be respect for footballers and a lot of the time there isn't."
Subotic introduces himself. He's well known for his time at Borussia Dortmund where he won two Bundesliga titles and various other trophies.
He stands at the front the room, explaining the work of his foundation and the role football players should have to shape their industry.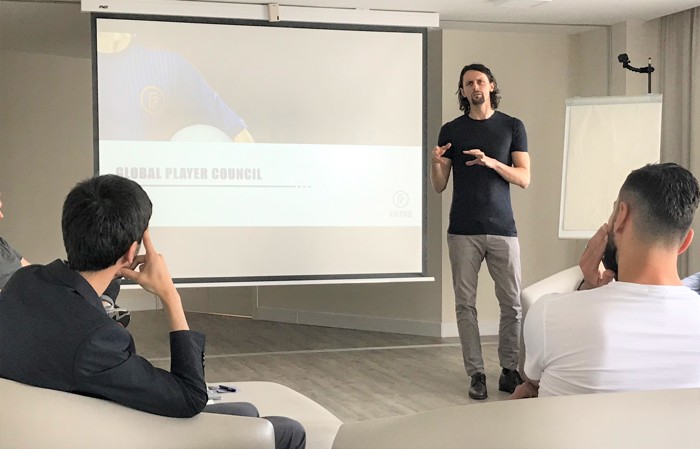 "If we don't do it, who's going to do it?" he says. "We are the ones affected by policy, taking the highest risk in terms of injury."
The meeting comes to an end, and the players head off to catch flights back to their families and long-awaited holidays. There has been much to cover in a little time. But it's only the beginning.
The FIFPRO Global Player Council is becoming a reality, and there's no turning back.