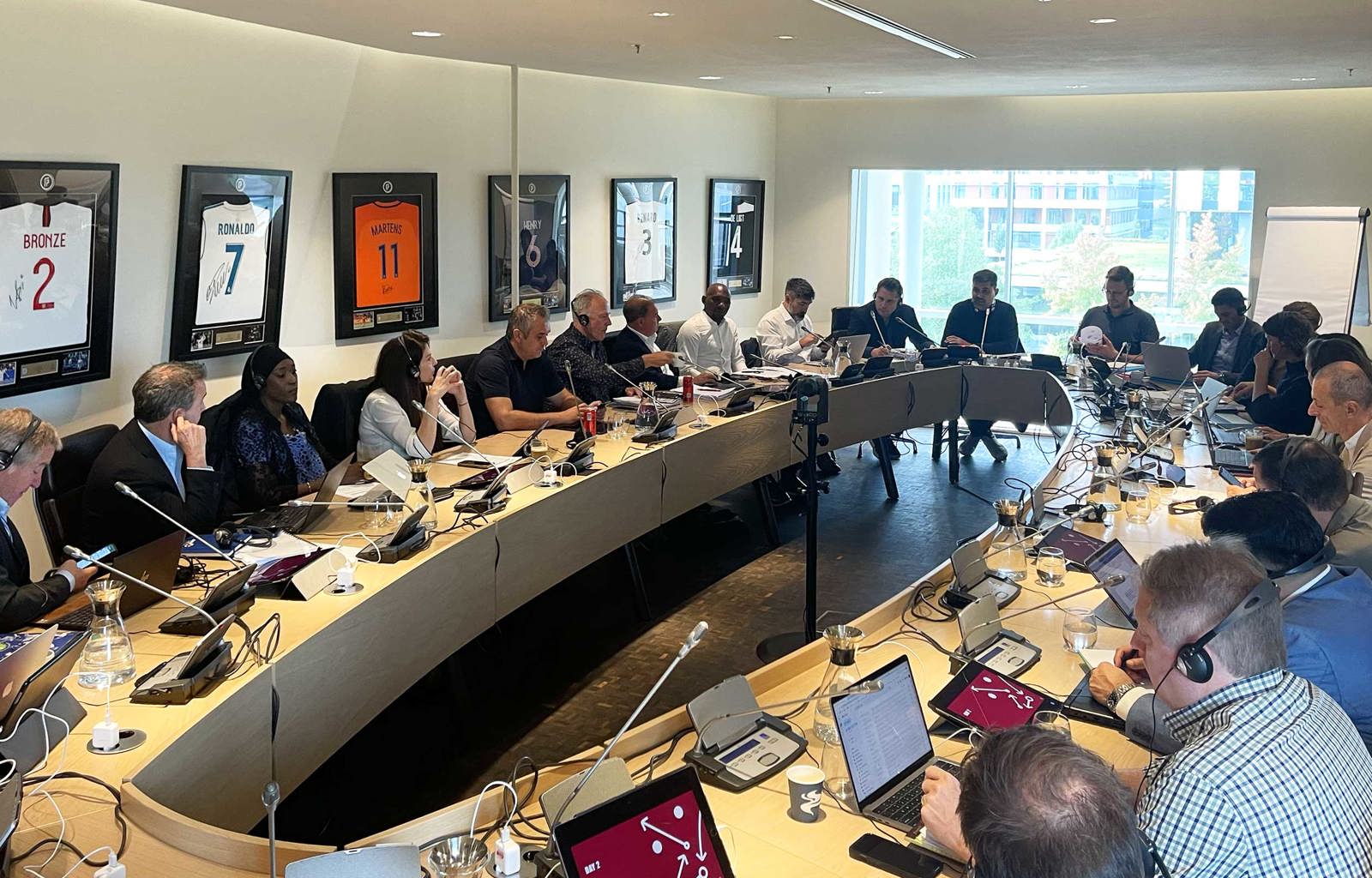 {0} min. reading time
FIFPRO's global board gathered on 3-5 October in Hoofddorp, Netherlands 
Range of issues discussed, including stakeholder relations, governance, policy and more 


FIFPRO's board carries the responsibility of representing more than 66,000 professional from 66 member unions worldwide
FIFPRO's global board met for the third time this calendar year where the impressive strides made by member unions at domestic level were highlighted.
The three-day meeting took place from 3-5 October at FIFPRO House in Hoofddorp, Netherlands.
Two months on from the Women's World Cup final, the tournament was naturally in review after the largest piece of collective action undertaken by women's footballers helped secure better conditions at the global finals.
The board also discussed how they can better work with stakeholders for the benefit of players on issues such as the International Match Calendar, Player Protection Fund, player data protection, workplace safety, and more.