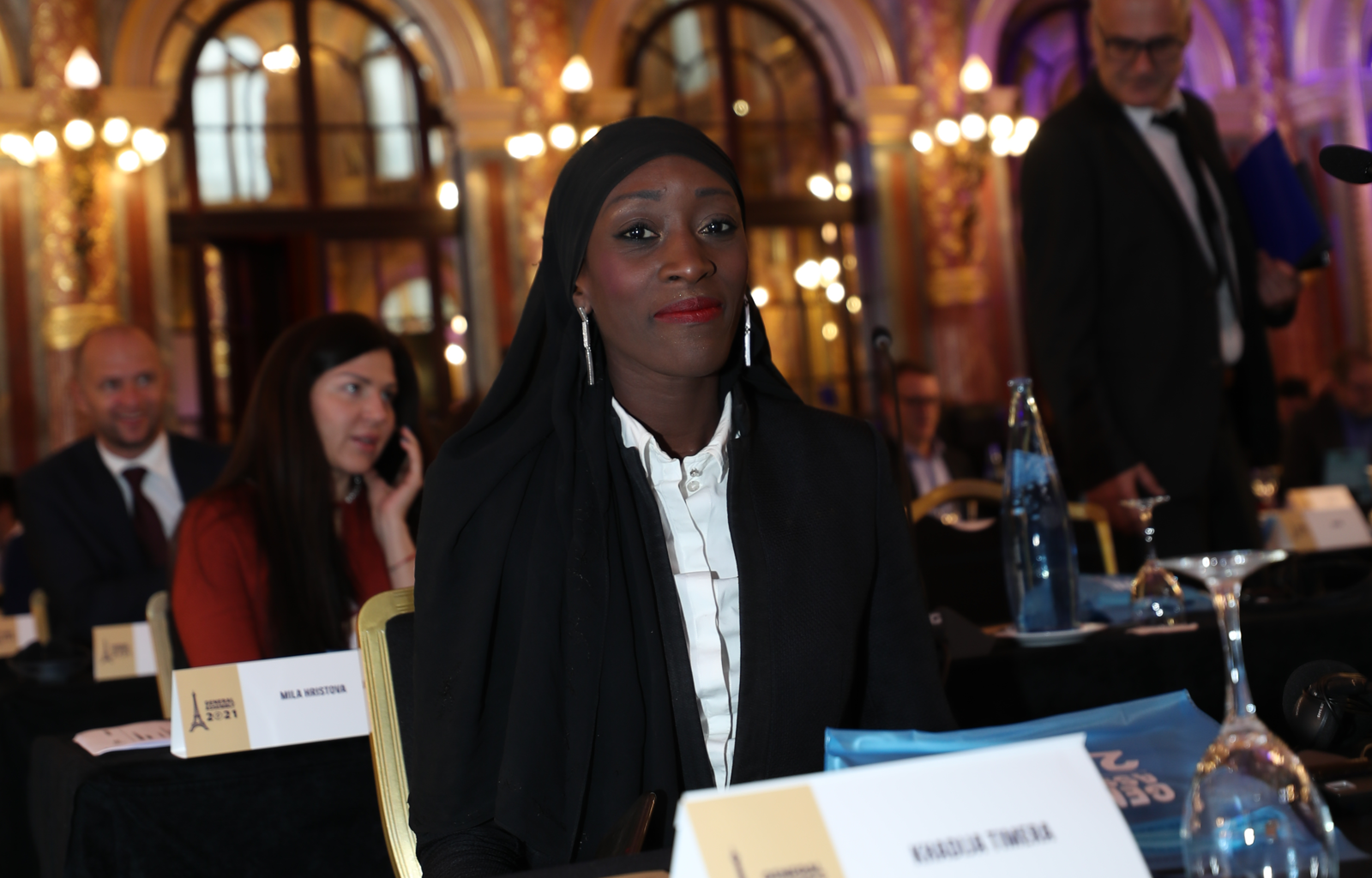 {0} min. reading time
* Khadija was part of the successful Ready to Board program
* FIFPRO Global Board expands from 13 to 18 members
* "Football players need to have someone to support their voice"
When the FIFPRO Global Board was confirmed at the 2021 General Assembly in Paris, the new-look 18-person board became the most diverse in FIFPRO's history. The board was the first to be elected since statutes were ratified requiring mandatory increases in geographic and gender representation, as well having five more people than the previous board of 13 representatives.
One of the newest members of the board is Khdija Timera, who was elected on behalf of ANFPG in Gabon. Timera is a lawyer, who was part of the Ready to Board program that FIFPRO organised with Women in Football to prepare women for senior positions in football.
At the General Assembly, Timera spoke of experiences from the Ready to Board program, the importance of diversity, and her excitement for joining the FIFPRO Global Board.