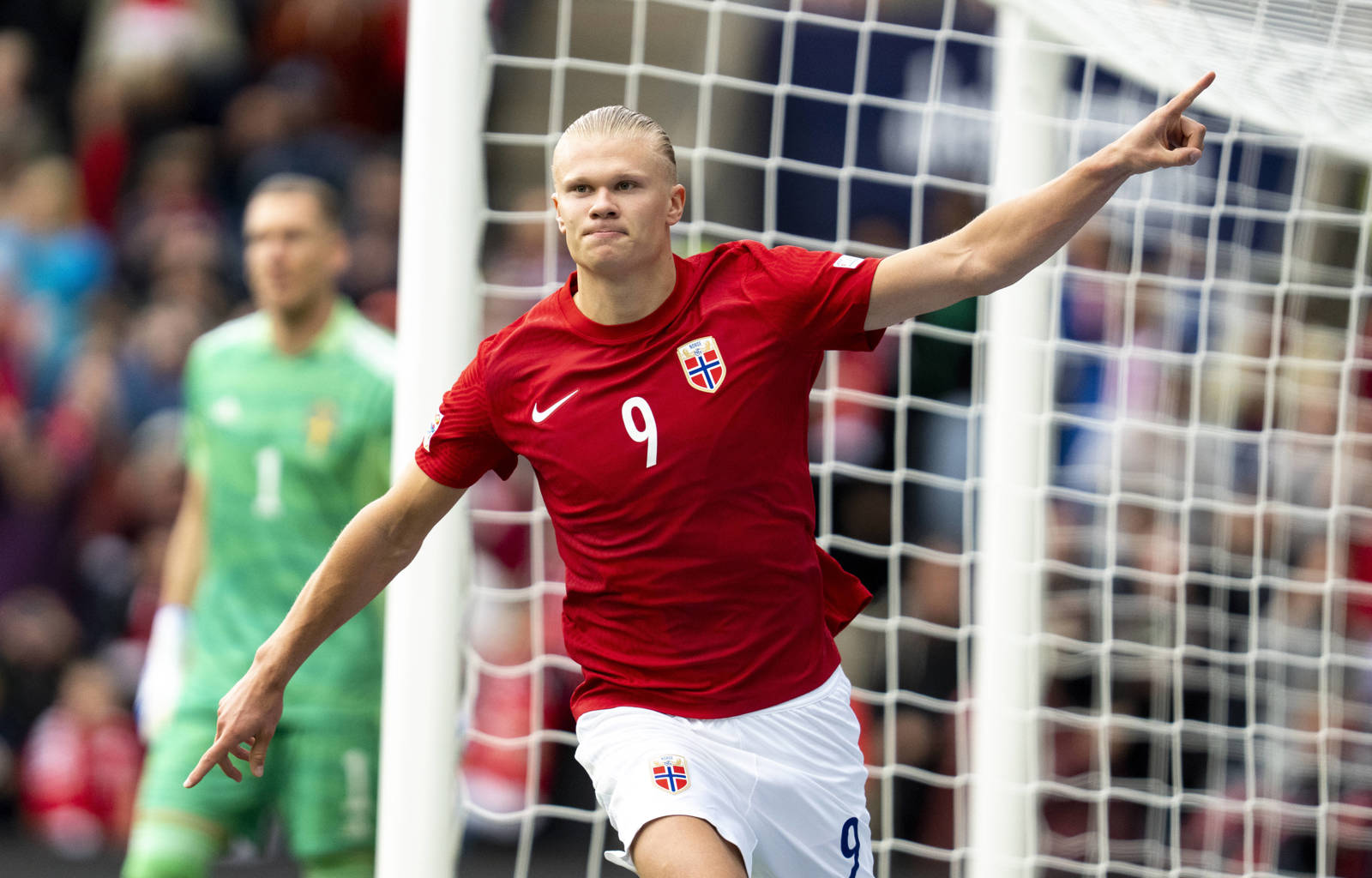 {0} min. reading time
Erling Haaland is one of 23 finalists in the running for the FIFA FIFPRO Men's World 11


His last season at Borussia Dortmund and first few months at Manchester City astonished the world


FIFPRO outlines Haaland's merits in winning the vote of his peers
Erling Haaland is a player destined to define an era. Practically from his debut as a professional, the football world has been watching him – first to check whether his development was as promising as it seemed and then to marvel at each new goal. So, a place in the 2022 FIFA FIFPRO Men's World 11 is a realistic possibility.
Since his first appearance in the team of the year in 2021, the Norwegian frontman's performances have been spectacular, although the final decision, as always, will depend on the votes of thousands of footballers around the world.
For now, he is on the shortlist of 26 candidates for the World 11, which will be announced at the gala for The Best FIFA Football Awards 2022, to be held in Paris on 27 February 2023.
There are three places reserved for strikers — potentially four, according to the rules — and Haaland will be competing for selection against Kylian Mbappe, Karim Benzema, Robert Lewandowski, Lionel Messi, Neymar Jr and Cristiano Ronaldo.
Haaland's numbers
Statistics do not tell the whole story in football, but some figures speak for themselves – and one of them is undoubtedly the number of goals scored per match played. Especially for an out-and-out goalscorer like Haaland.
The 2021/22 season was difficult for Haaland because of the persistent injuries he suffered at Borussia Dortmund: he was out of action for 92 days and missed 20 matches in all competitions, including internationals for Norway.
But the problems did not prevent him from being top scorer for Dortmund — third in the Bundesliga — and with the second highest average, scoring 22 times in 24 matches. In other words, an average of 0.91 goals per game.
He also provided eight assists, the most of any of the leading scorers in the German league, which also included Robert Lewandowski (35+3) and Patrik Schick (24+3).
Counting all competitions played with Dortmund, Haaland scored 29 goals in 30 games, and 11 in 9 matches for Norway.
With that kind of productivity when just 21, a transfer was inevitable. And Haaland's impact on the Premier League in Manchester City colours was immediate: he hit a brace on his debut to beat West Ham 2-0.
From then on, he was constantly finding the opponents' net. Up to 18 December 2022, the deadline for consideration in voting for the 2022 World 11, he scored 18 goals in 13 matches in the Premier League (an average of 1.38) and five in four Champions League games (average 1.25).
What decreased compared to his time in Germany was the number of assists: just three. At City, Haaland's role is very well defined as a finisher and he seems to have taken it in his stride.
Individual achievements
Member of the Bundesliga Team of the Season for 2021/22
Member of the VDV Bundesliga Team of the Season for 2021/22
Premier League Player of the Month for August 2022
PFA Fans' Player of the Month in August, September and December 2022
"I can get better on everything. If you think you are good in one thing, you can always get better at it. "

— by Erling Haaland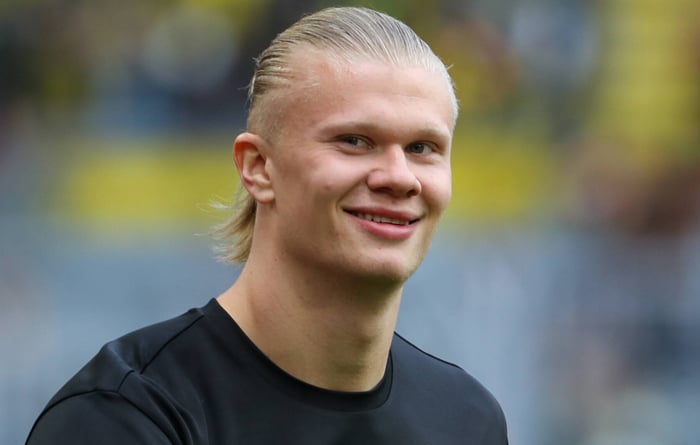 The football world talks about Haaland
"Haaland is a machine, a goalscoring number 9 of the kind that Pep [Guardiola] likes. Big strikers who hit the mark without too many frills. He's fired up and whatever part [of the body] he hits it with, it goes in."
Sergio 'Kun"'Aguero, former Manchester City forward
"He's very intelligent. Part of that is his work ethic. He's one of the first to arrive and one of the last to leave. He takes perfect care of his body. He's well versed in how he has to live as a professional and he intends to improve."
Pep Guardiola, Manchester City manager
"Erling is a player who gave us a lot: he gave us goals, he gave us energy. He's a footballer who always wants to win. And he can still improve in many ways, he's still young. I've known him for a long time, I also had him at Salzburg."
Marco Rose, manager of Borussia Dortmund in 2021–22 season
"Haaland is going to break every goalscoring record there is."
Former England forward Gary Lineker
"There are not many who are 1.94 metres (6 ft 4 in) tall and that fast. Actually, nobody else comes to mind. It was just an opportunity that you don't get very often."
Hans-Joachim Watzke, CEO of Borussia Dortmund who signed Haaland in 2019