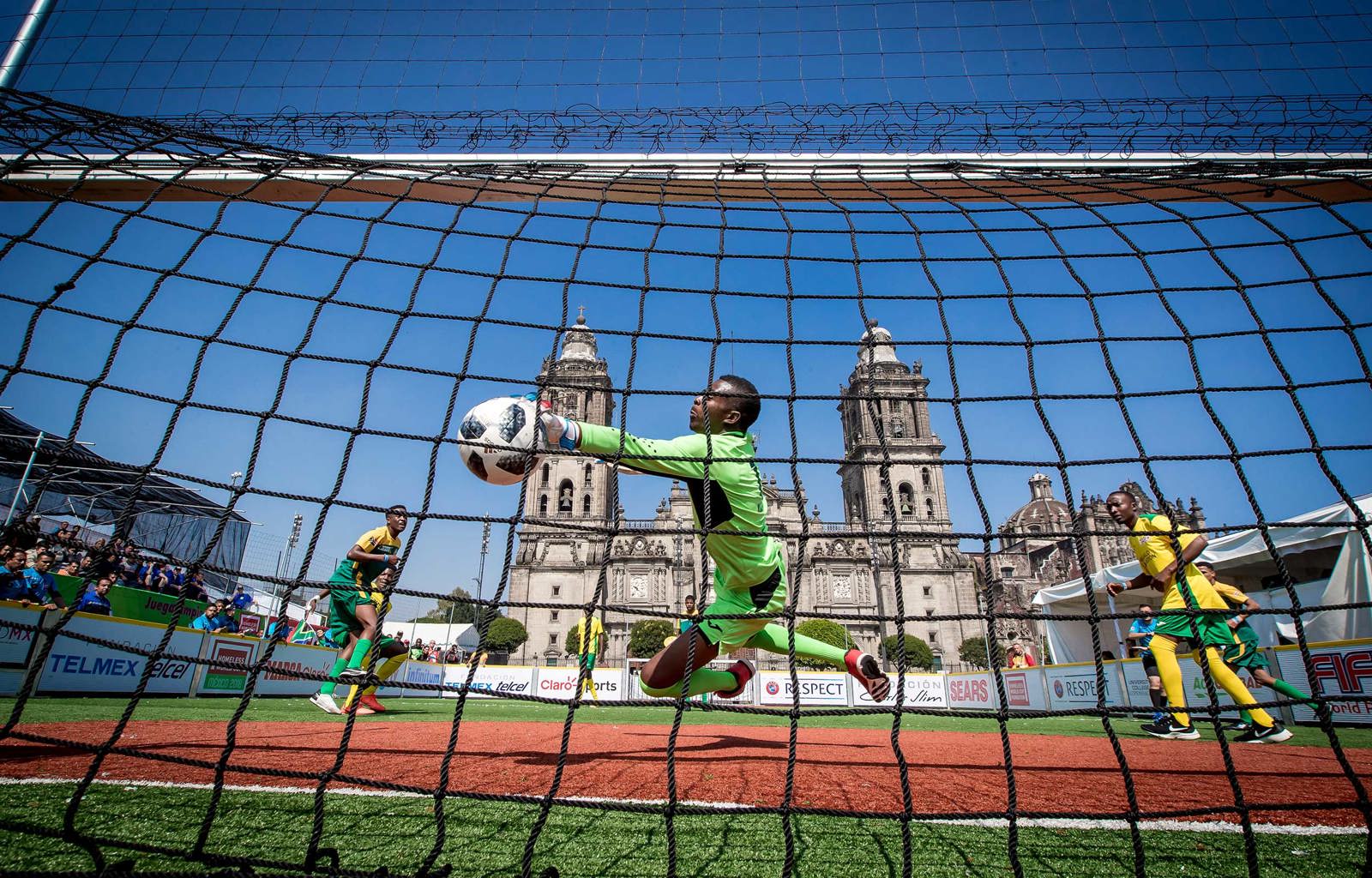 {0} min. reading time
12 women's and 28 men's teams will participate at the 2023 Homeless World Cup


18th edition of the tournament hosted in Sacramento, USA


FIFPRO and Homeless World Cup have been partners since 2015

On Saturday 8 July, 12 women's and 28 men's teams will kick off the 18th edition of the Homeless World Cup in Sacramento, USA.
The Homeless World Cup is celebrating its 20th anniversary, with the inaugural tournament being held in Graz, Austria in 2003.
The event was created by Harald Schmied from Austria and Mel Young from Scotland, who in 2001 conceived the idea during a conference on homelessness in South Africa, organised by the International Network of Street Papers.
They wanted to create an opportunity for street paper vendors to meet but felt that language could be an obstacle for participants. As everybody understands the language of football, though, the idea of a Homeless World Cup was born.
In Austria, 18 teams participated and the event grew to be an annual fixture. In some years, the Homeless World Cup would welcome more than 60 different teams and 500 players from all over the world.
Players had their battles with serious problems such as homelessness, drug or alcohol abuse, or seeking asylum. Yet, they all had one thing in common: supported by one of the 70 local organisations associated with the Homeless World Cup, they were in the process of getting their lives back on track through football. These footballers meet and compete at the Homeless World Cup, where the most important goal is not to win trophies, but to regain control of their lives, and show respect for each other's experiences. 
The values of the Homeless World Cup appealed to FIFPRO, which decided to become an official partner of the organisation in 2015. FIFPRO presents a daily Fair Play Award at the tournament to a team that has shown outstanding sportsmanlike behaviour.
Through the Major League Soccer Players Association (MLSPA), FIFPRO has arranged that each day a professional footballer from Sacramento Republic will appear at the event to present the Fair Play Award to a team. And one day after the finals, which is scheduled for Saturday 15 July, all teams will be honoured in the Republic's stadium during its home match against Memphis 901 FC.
Several FIFPRO player unions support teams participating at the Homeless World Cup, such as Sifup (Chile), ABF (Bulgaria), PFAI (Ireland), NISO (Norway) and Spelarforeningen (Sweden). Several other unions are backing organisations that are not participating this year, such as EPFA (Egypt), KEFWA (Kenya), PFA England and PFA Scotland.
All games will be streamed live on the website of the Homeless World Cup.