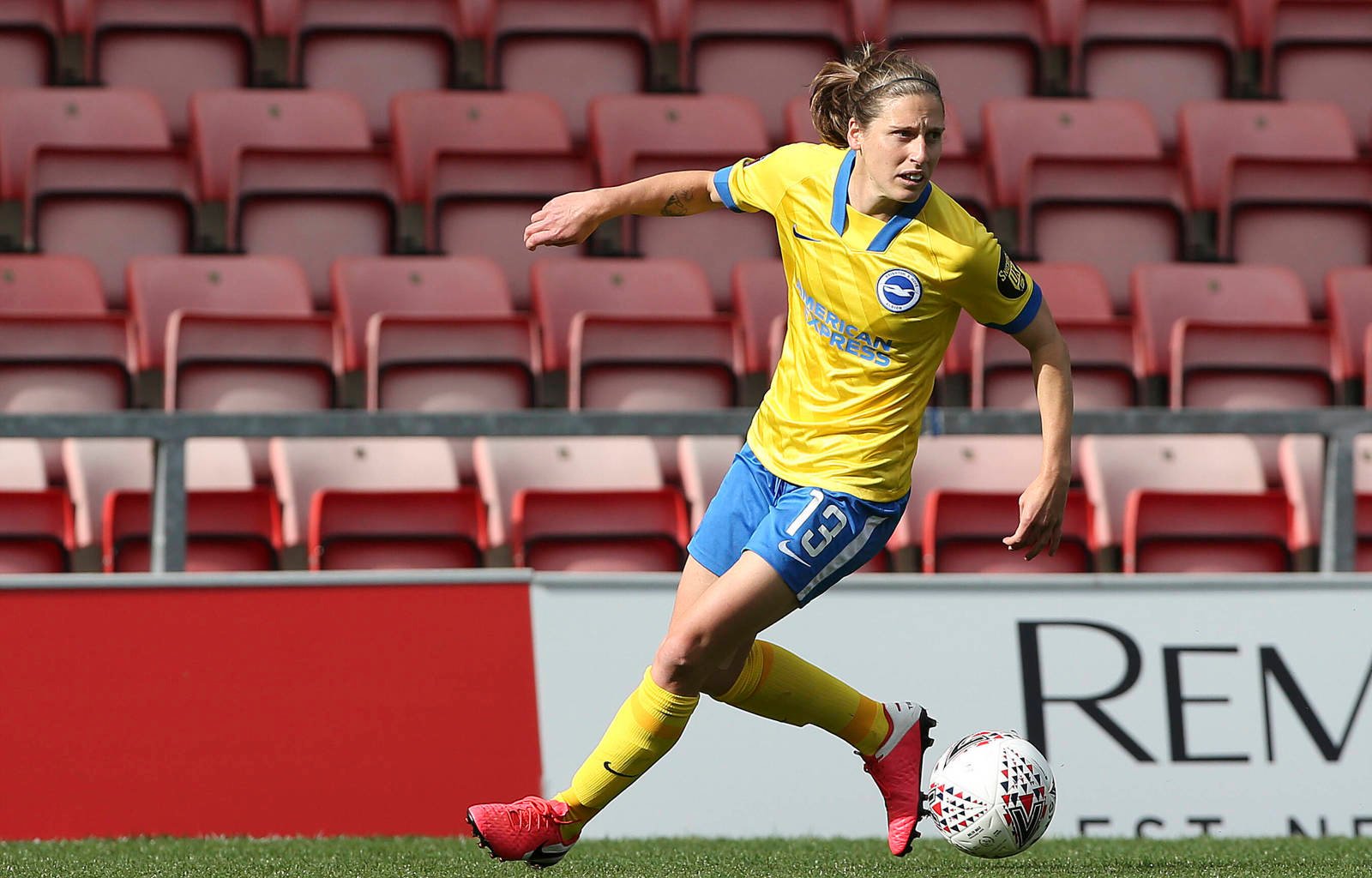 {0} min. reading time
• New Zealand International Rebekah Stott was diagnosed with Stage three Hodgkin lymphoma in February this year
• Throughout her treatment, the 28-year-old defender has been recording her journey on her Beat It By Stotty blog to help others whose lives have been affected by cancer
• Rebekah has now been told that there are no traces of the disease left in her body, as she looks to resume her football career
On the day that I should have been representing New Zealand in a match against Australia at the Olympics my doctor told me the news that I've been dreaming of hearing – that I was done with treatments and officially in complete remission.
My journey over the past year has been entirely different than I could have ever expected and dealing with stage three Hodgkin lymphoma has been an unbelievably difficult process. At this stage I'm just grateful to be playing football again and I can't describe just how good it feels to be back on the pitch. You'll get a pretty good idea if you look at photos of me during the eight minutes of my first game back on July 13th though –  I just couldn't wipe the smile off my face.
I love the Olympics so much, I was at both London and Rio and it's probably my favourite event - so missing out was hard. However, I donned my Kiwi shirt and became the girls' biggest fan. Watching the New Zealand-Australia game was particularly special, because both sets of players have been my friends and colleagues. They've supported me so much over the course of my illness. As well as having two countries behind me, I've also been lucky enough to benefit from the assistance of three players unions, with the New Zealand, Australia and English PFAs all playing their part to help me. I genuinely don't know where I would be without them, especially in the beginning - during Coronavirus and all the complications that went along with it.
I first felt the lump in June last year, and it wasn't until February that I was officially diagnosed, so during those eight months I had time to prepare for the worst. When the news came I had already kind of come to terms with it.
There wasn't much information out there for me when I was diagnosed, and I didn't really know what to expect from chemotherapy and all the rest of it, so I started up a blog to share my honest experiences to help others in the same situation. Putting it all out there actually helped with my own journey, and it gave me a focus to take my mind off what was happening.
"You've just got to take what you get and make the best out of it, because why be miserable when you can be happy? "
There are so many side effects of chemotherapy that you just can't prepare for, and one of the things that hit me the hardest was the lack of energy that I had during my treatments. I went from being a fit healthy person bursting with energy, to being unable to muster up the strength for a simple walk, and it really caught me out – I felt terrible.
When you are being treated for cancer there are so many appointments to keep track of, each with their own paperwork and requirements, and at the start I was just so unorganised – trying to carry everything around in this little tote bag. I soon realised that I would be so much more comfortable and relaxed if everything had a place – so I set out to get myself a nice big bag with lots of different compartments, and it made such a difference.
It was this realisation that led to beat it. by Stotty cancer bags. I started working on designing these bags that not only would help with the organisational side of treatment, but that would also be a comfort for people when they need it the most.
As well as all the space and compartments, I've been in touch with different brands to try fill the bags with products that I personally found really comforting to have with me at any given moment, such as a beanie , a water bottle, wheat pack, skincare products, and a list of my own personal tips and tricks. Canteen Australia do amazing work with patients between the ages of 12 and 25, who are undergoing similar experiences as what I myself have been through, and they are helping me to distribute these bags to young people. The aim is to make their lives just a little bit easier, because the journey ahead of them is a tough one.  I hope this will help make it bearable.
The potential to make that little bit of a difference to people's lives has really given me the drive to get through this, and it's why I started the blog in the first place. I've always been a positive person, and cancer didn't change that in me – I just channelled it differently. Chemotherapy was horrible, but you have to look at the positives - if I didn't get cancer then I wouldn't have created "Beat it By Stotty" and all that's come from that.
You've just got to take what you get and make the best out of it, because why be miserable when you can be happy? Yeah, I missed the Olympics, but I've got a FIFA Women's World Cup on home soil to look forward to in just two years. I'm jumping right back into the game – both literally and metaphorically – and my main goal is to get fit and healthy for whatever lies ahead.