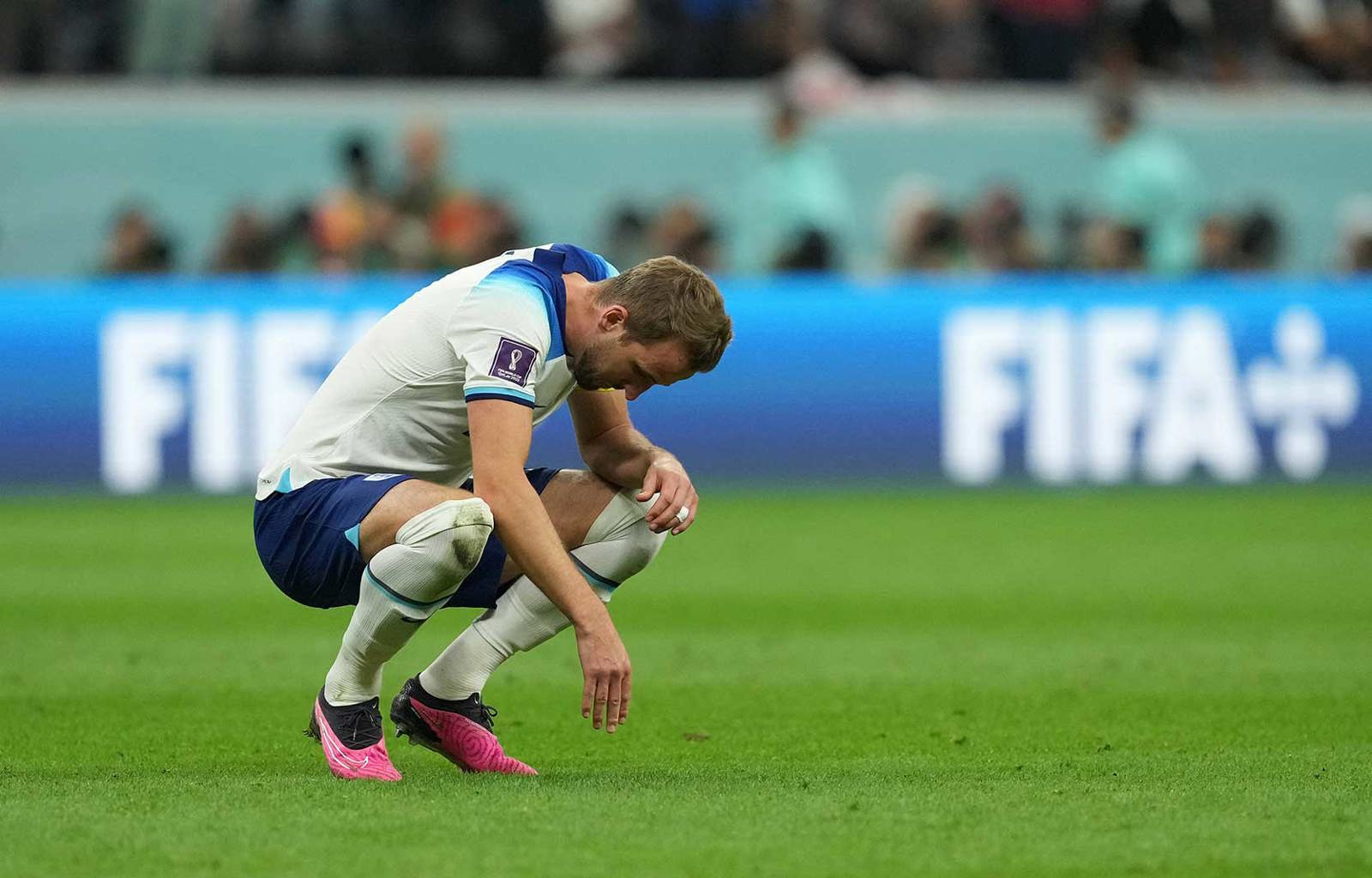 {0} min. reading time
FIFPRO has released Player Workload report of FIFA World Cup Qatar 2022


In cooperation with Football Benchmark, publication has been developed by FIFPRO Player IQ and FIFPRO Player Workload Monitoring Platform


Dr Darren Burgess, FIFPRO Senior Advisor on Player Workload, Health & Performance, breaks down the report
FIFPRO has today released FIFA World Cup 2022: Post-Tournament Review & Player Survey, a report analysing the increased workload of footballers who participated at Qatar 2022.
Created in collaboration with Football Benchmark, the review takes a look at a mid-season tournament that was highly demanding for players with high-intensity matches and various aggravating factors affecting player workload – such as insufficient preparation time, demanding workload amid an already-congested calendar, and impactful extended stoppage time.
The report, which was developed by developed by FIFPRO Player IQ and FIFPRO Player Workload Monitoring Platform, can be accessed HERE.
Dr Darren Burgess, FIFPRO Senior Advisor on Player Workload, Health & Performance, is the High-Performance Manager at Adelaide Football Club and has previously held senior performance roles at Arsenal, Liverpool and Football Federation Australia.
The high-performance expert breaks down five key learnings from the World Cup report.
1) World Cup stoppage time put added strain on players
During the World Cup, players experienced extended stoppage times as referees were instructed to follow a new interpretation. During this immensely congested season, this change led to several matches that were unusually long, often exceeding 100 minutes in length.
The report found that only 31 percent of the respondents like the new interpretation of stoppage time rules at the World Cup.
"If [World Cup stoppage time] was to continue, that can increase playing time by up to five percent," said Dr Burgess.
2) Tighter match schedule put intense physical demands on players
Due to the winter timing, the World Cup had a compressed schedule with 64 matches played in just 29 days. This put intense physical demands on players. Even with 32 participating nations, the tournament became the shortest one since the 1978 tournament which featured only 16 teams.
"We saw a tighter match schedule during the World Cup, which we hadn't seen in previous World Cups," said Dr Burgess. "There were significantly reduced time in between various matches – and some of them very important matches as well – whereby players didn't have the normal amount of time to recover between games."
3) Inadequate preparation and recovery times for players
The 2022 World Cup marked a significant departure from tradition as it was the first edition of the tournament held during the winter. This meant most players arrived only days before the tournament, expected to perform at their best after a demanding period of club matches in their domestic leagues and continental competitions.
Less than 50 percent of players believed they had sufficient time to prepare for the World Cup, especially those whose teams progressed to at least the quarter-finals. Players then had a short turnaround between the end of the tournament and the resumption of club football.
"We need to be respectful of players' welfare and provide a more substantial lead-in time and a recovery time after the tournament," said Dr Burgess. "After all, we want to maximise player performance both during and after the tournament."
4) Lack of recovery had significant impact on players' mental health
A lack of recovery time not only poses dangers from a physical and physiological point of view for players, but also from a mental perspective.
Twenty percent of players felt extremely high levels of mental fatigue in January 2023 compared to what they are used to at that same month in a non-World Cup year. Mental health issues refer to the psychological and emotional conditions that impact an individual's mood, thinking, behaviour, or feelings. These problems encompass various forms of burnout, anxiety, depression, substance abuse, or sleep disorders.
"If we talk about the mental impact: players have been asked to perform in a World Cup, have a few days off and then go straight back into their club setting, and if that World Cup was an unsuccessful one for them, that disappointment could last quite a long period of time," said Dr Burgess. "Many players have expressed publicly the fact that they needed a lot of time to recover from that."
5) Tournament organisers need to be aware of timings
The FIFPRO Player Workload Monitoring Report found:
86% of participating players want a preparation period of at least 14 days going into the World Cup, with the vast majority seeking 14-21 days


52% of players reported an injury or were concerned about the likelihood of getting injured due to the congested calendar


44% of players surveyed experienced extreme or increased physical fatigue compared to their usual load at this time of the season


Only 11% of players favour the November/December timing of the World Cup
These findings reinforce the need for tournament organisers to not only be aware of timings, but also listen to those who are competing in the tournaments: the players.
"Some of these factors mentioned might not be at the top of the list of priorities for competition organisers," said Dr Burgess. "I think competition organisers need to be aware of the timing of tournaments, the length of tournaments, the weather in tournaments, and the unique nature of the placement of the tournament in most of the international fixture."