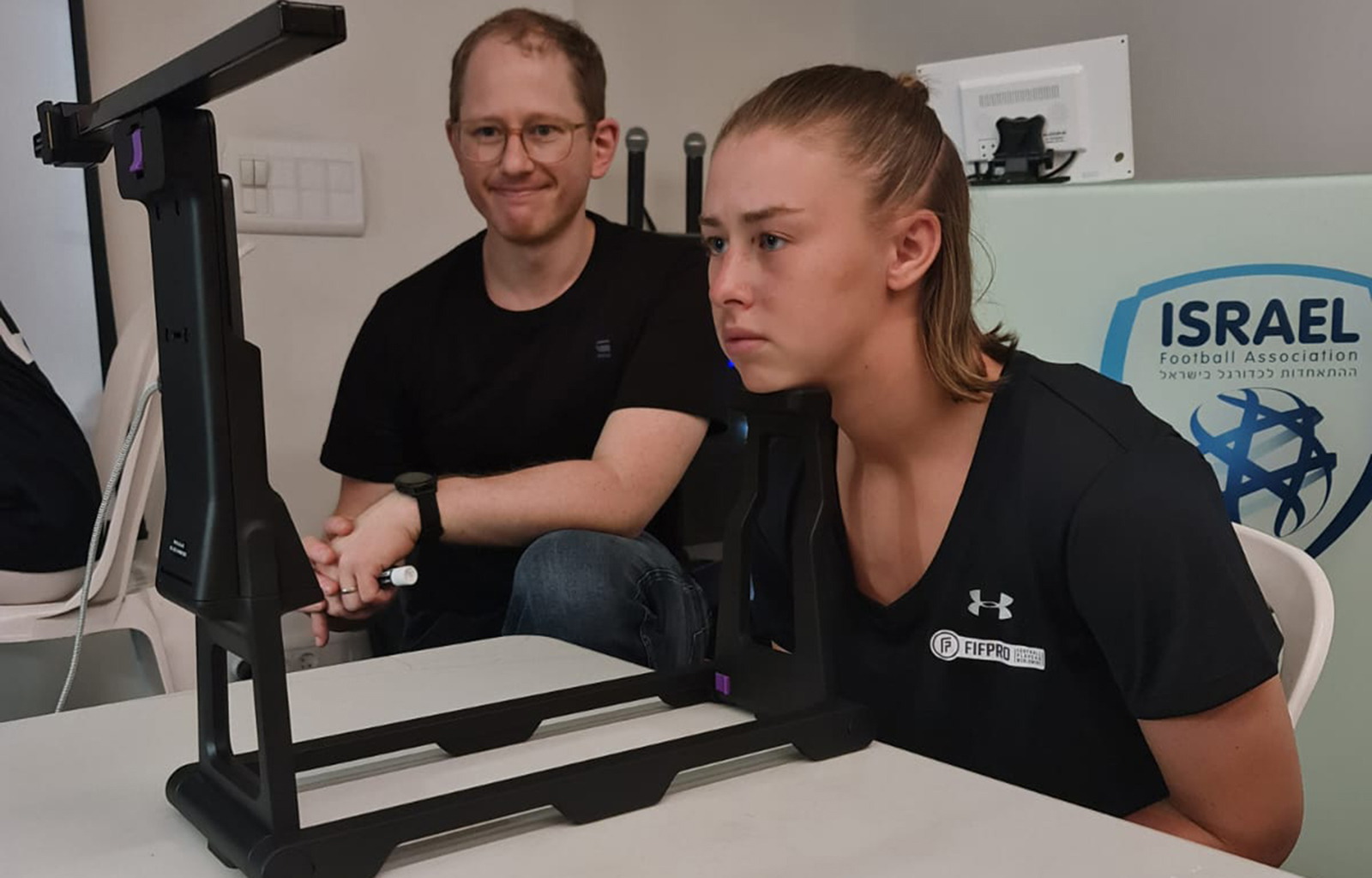 {0} min. reading time
FIFPRO, in collaboration with Finnish and Israeli unions, conducted pilot project on headers and concussions in elite football


Project focused especially on the exposure of headers and effects on ocular markers of men's and women's players


Study found men's and women's players were unable to accurately self-report number of headers they had made
Results of a pilot project focusing on headers and concussions in elite football have been released by FIFPRO.
In partnership with the Finnish and Israeli player unions, the study looked especially at the exposure to headers in elite men's and women's football and their effects on ocular markers.
In men's and women's football, little is known about the exposure to headers in training. The project therefore focused on the occurrence of headers in training as well as matches, and also determined the reliability of players self-reporting the number of headers made during sessions.
As well as quantifying the exposure to headers in training and matches, the study also identified the force associated with headers. The force gives an indication of the impact a header has on a player's brain.
The pilot project, which was conducted over three days, found:
Women's players made an average of 11 headers per player per session. 90% of the headers recorded a G-force below 10G, and none were above 80G – the number associated with a concussive event


Men's players made an average of three headers per player per session. 74% of the headers were above 10G – and 3% above 80G


There were no significant changes observed post-session in the ocular markers of the players, and no concussions were observed


No men's or women's players were able to accurately self-report the number of headers they had made in every session "Our pilot project provides us with an indication about the number of headers executed during training and matches in elite men's and women's football, as well as an indication about the average forces associated with these headers," said Prof Dr Vincent Gouttebarge.
"More research is needed in both men's and women's football and we therefore encourage research groups to keep working on such an important aspect of the game – applying an observational prospective approach, rather than a self-reported retrospective one."
Across the three days in which headers were observed, Day One and Day Two consisted of two training sessions each, while Day Three was dedicated to a match.
The women's study was done in partnership with the Israeli Football Players Organisation (IFPO), while the men's study was done in collaboration with Finnish union Jalkapallon Pelaajayhdistys Ry (JPY). Each player was assigned an ACT Head Impact Tracker which they wore during each session to measure the G-force of the headers. Ocular markers were assessed via a BioEye EyeCon device at the start and end of the three days.
After each session, players were asked to recall how many headers they had made. That number was then cross-checked via video footage of the session to assess the reliability of players' self-reporting.
"We were happy to host the women's concussion and head injury pilot, the players' health is very important to us," said IFPO President Nir Alon.
"We hope this technology will prove to be effective and serve all players in Israel and around the world."
"At the Football Players' Association of Finland, we want to follow and understand the trends of the game from a player's perspective," said JPY Executive Director Panu Autio.
"It was interesting to pilot new ways to recognise and measure concussions with BioEye and ACT Head Impact Tracker in our camp. With comprehensive research, we can better understand concussions in elite football and protect the players. We are honoured to be part of this project with FIFPRO."