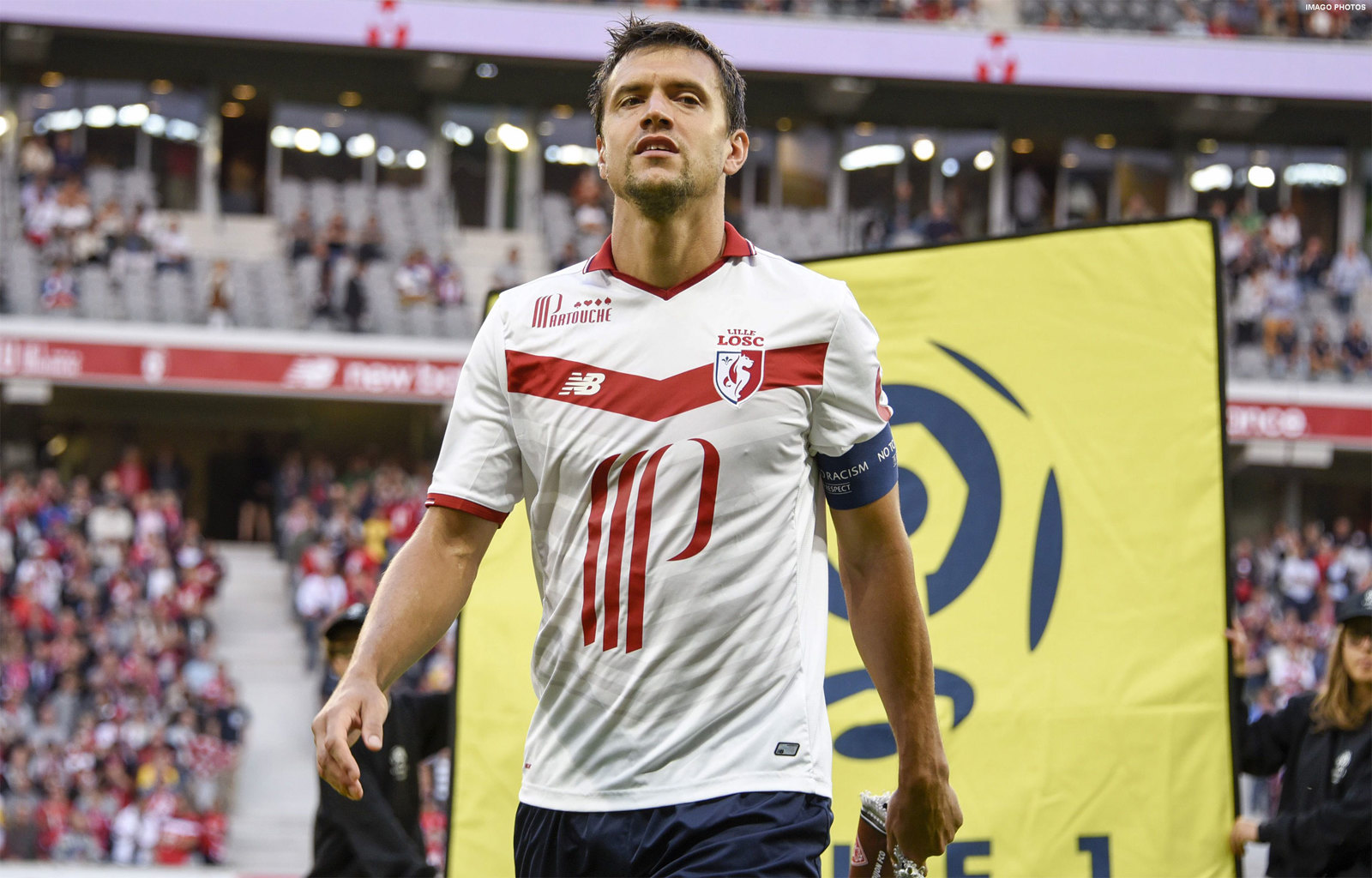 {0} min. reading time
Two years before retiring from the game, Renato Civelli opened a Gontran Cherrier bakery franchise in Buenos Aires 
He is on course to have four commercial premises in 2022 and has found a new passion in the field of gourmet cuisine 
The 38-year old Argentinian played as a central defender for Olympique Marseille, Lille and Olympique Nice and became an icon of Banfield in his native country 
"In the football world there are still two subjects that are hardly ever talked about: one is players' mental health and how to deal with it, and the other is what I call the "second half": life after retirement. 
It's difficult to raise the question of what will happen in the life of a footballer at the end of their playing days when they're in mid-career. When I was twenty-five, I was not thinking about what I was going to do when I finished my journey in football. At that time I was concentrating on improving as a professional and looking for new challenges, new horizons. 
The fact that today I and other footballers can talk about life after retirement is itself a good thing. It's a positive step to be able at least to broach the subject and start looking for solutions to this problem together. I haven't got all the answers to the questions that may arise for those who have doubts, but beginning to prepare yourself and at least being able to discuss life after football is a step forward. I started thinking about it six years ago, when I was between thirty-three and thirty-four. I was playing in Lille. My wife and I lived three blocks from a franchise of one of the most traditional bakeries in France. It was there that the idea crossed our minds of starting a project that would keep me active separately from my career as a footballer. 
We tried to take a franchise of that bakery to Buenos Aires, but they very subtly told us it was not the time to invest in a franchise in Argentina. 
In time, during the final years of my career I got in touch with Enrique Portnoy, who works in the leading steel company in Argentina, and began to train as a potential entrepreneur. Enrique is a business consultant and has an interesting approach to training footballers for life after their playing careers. 
So at the end of 2019, two years before my retirement, I managed to close a deal with the international Gontran Cherrier Boulangerie chain. Cherrier is a well-known French baker who has worked in three-Michelin-star restaurants and represents the fourth generation of a family of specialists in this branch of gourmet cuisine. 
I'm not fanatical about bakery, but I like it and I find it a challenge every day to have embarked on this enterprise. I like it; it keeps me busy. I like the many different problems I have to deal with day by day, from importing and production to human resources. It's completely different from playing football. 
So far we have two branches of the Gontran Cherrier bakery in the city of Buenos Aires, and a total of a hundred staff. By the end of February we're hoping to open a third shop and we have plans for a fourth bakery. There are two very important points for us as players to enable us to take that step forward and see a horizon of what our lives will be like after retirement. The most important point is to prepare yourself in good time for whatever you want to do. Whether you're aiming to be a coach or you want to train for the business world. As long as we have the opportunities, we need to be able to open that window and be aware that there are other worlds to explore. 
The second is to know when the time is coming to end your career. Just as one of the first steps for those who suffer from addictions is to recognize themselves as such, it's a bit the same in football: you have to realize when you're no longer able to perform at the level you once could. And start looking forwards, at what's coming next. 
Leaving aside whether or not we've managed to make a lot of money in our careers, we footballers are still young when the time comes to hang up our boots. Life goes on and we have a lot of time to look for what it is that we'd like to do with our lives. There are areas outside football that you can really enjoy a lot if you prepare yourself. 
In Argentina a lot of footballers go on to study for a career as a coach. They feel they can't do anything that's not connected with football and end up as managers, head coaches or directors of football. But life offers endless alternatives.  
To pursue our careers as players, we had to make sacrifices and train very hard. Now is the time for another kind of training."