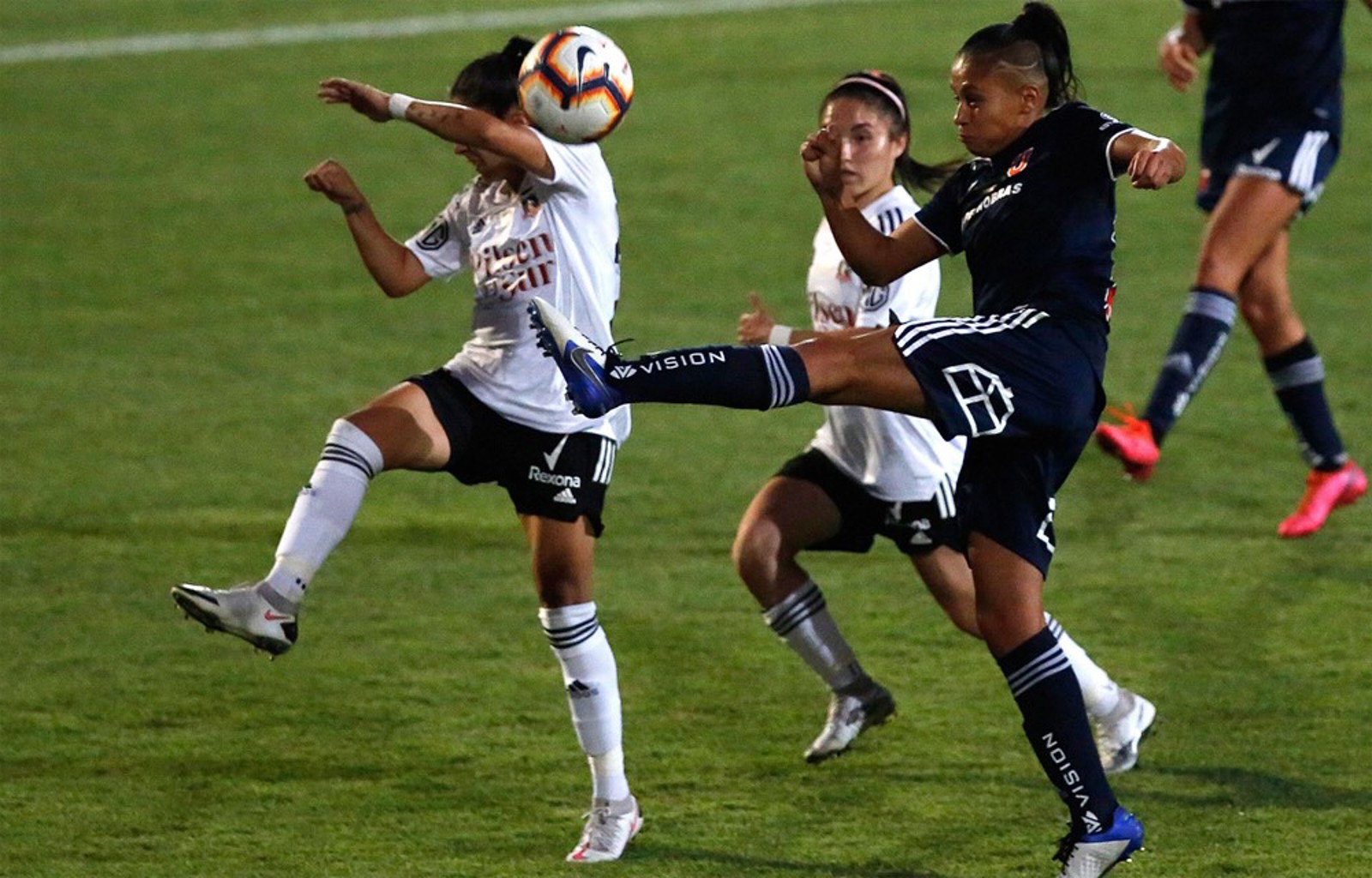 {0} min. reading time
The National Association of Chilean Women Footballers (ANJUFF) has presented a report reflecting the inequality women footballers suffer compared to male players in Chile
The report showed that only 10% of Chilean women players are full-time footballers and that more than half stated that they had been victims of acts of gender discrimination in their careers
Fernanda Pinilla, an acclaimed player and ex-president of ANJUFF hopes that from now on the Chilean football authorities will take a different approach to the problem
"Now that we have hard facts, figures and numbers, providing empirical proof of what is happening to women players in Chile, we have changed the picture. Before this, they laughed at our claims and accused us of caricaturing women's football. Now they've seen that we were not joking at all."
These are the words of Fernanda Pinilla, a 28-year-old player and perhaps one of the most iconic figures in the Chilean women's national team. She welcomed the fact that after decades of complaints and requests for investigation, it has been possible to capture the reality of women's football in this South American country in an objective report.
In October, ANJUFF, together with the University of Chile, presented an ambitious report entitled "An In-Depth Study of Women's Football in Chile". Through surveys, interviews and comparative figures, this document traces the reality of what women footballers have to go through to be able to practise their sport.
In doing so, it also highlighted the enormous disparity that still exists between women's and men's football and laid bare the huge number of obstacles that women have to overcome in order to play football professionally. "The success we had with the women's national team in qualifying for the 2019 World Cup in France and the 2020 Tokyo Olympic Games may have masked it all, but this is what is happening in our football", said Pinilla, who was ANJUFF president in 2017.
"One would like all women to have the same opportunities. It's not just a question of being able to play. As an adult, you need to make a living and at the moment we have to work. It's very difficult; there are women players who have to sacrifice days of training to go to work."
The report consisted of extensive interviews with 592 women players out of a total of 1,000 women players in Chile. It revealed that only 10% of those interviewed are full-time footballers; 27.9% play and also work, 43.3% play and study and 18.5% do all three.
Moreover, 83% stated that they did not receive any financial remuneration for their football activity and the others said they earned a monthly salary of less than 126 dollars.
"What I find most surprising is that very many women players are currently working in express delivery services, which even put their physical condition at risk. There are very few who have a profession or can study in peace and have any spare time left over", Pinilla maintained.
"THIS IS A WAKE-UP CALL FOR ALL FOOTBALL AUTHORITIES; IT HELPS TO RAISE THEIR AWARENESS"
The ANJUFF report also reflected the ordeal that women players still have to face in terms of acts of gender discrimination. More than 35% of those interviewed stated that they had been subjected to gender-related jokes and over half, 57%, said they had suffered acts of gender discrimination at some point in their football lives.
"There was a time when there were no dressing rooms for us, that we had to use a little store room and had no bathrooms. This is still the case in several clubs. The worst part is that all these things end up becoming natural to you", complained Pinilla, who now plays for Universidad de Chile, after stints at Audax Italiano, Santiago Morning and Spanish clubs Córdoba and Santa Teresa de Badajoz.
Gender discrimination was also perceived in the lack of material, such as cones, balls and objects for set pieces. In many cases, these training items have to be obtained by the players themselves or the coaches. Another of the points at issue is the physical demands on women footballers and the difficulties of fulfilling objectives in a context where most of them cannot devote themselves exclusively to playing.
"Just like men, we're required to have a suitable body mass index and weight. To compete at a highly demanding level, body composition makes the difference. But to achieve the objectives you have to eat properly, and nutritional education must come from your club itself", explained Pinilla.
"Most of us don't have the money to pay a nutritionist and that kind of monitoring is very expensive. Besides, combining training sessions with work also affects nutrition. I've had to eat sandwiches on public transport when going from the university to training", she added.
Even so, Pinilla, who is a physics graduate and is now studying for a master's degree in that subject, welcomed the fact that having figures and statistics available now makes it possible to map out future work to improve the quality of women's football in her country.
"Now we can start a process and lay the foundations, knowing where most work needs to be done. This is a wake-up call for all the football authorities; it helps to raise their awareness. And in three or five years we can repeat the study and see what progress we've made", she said.