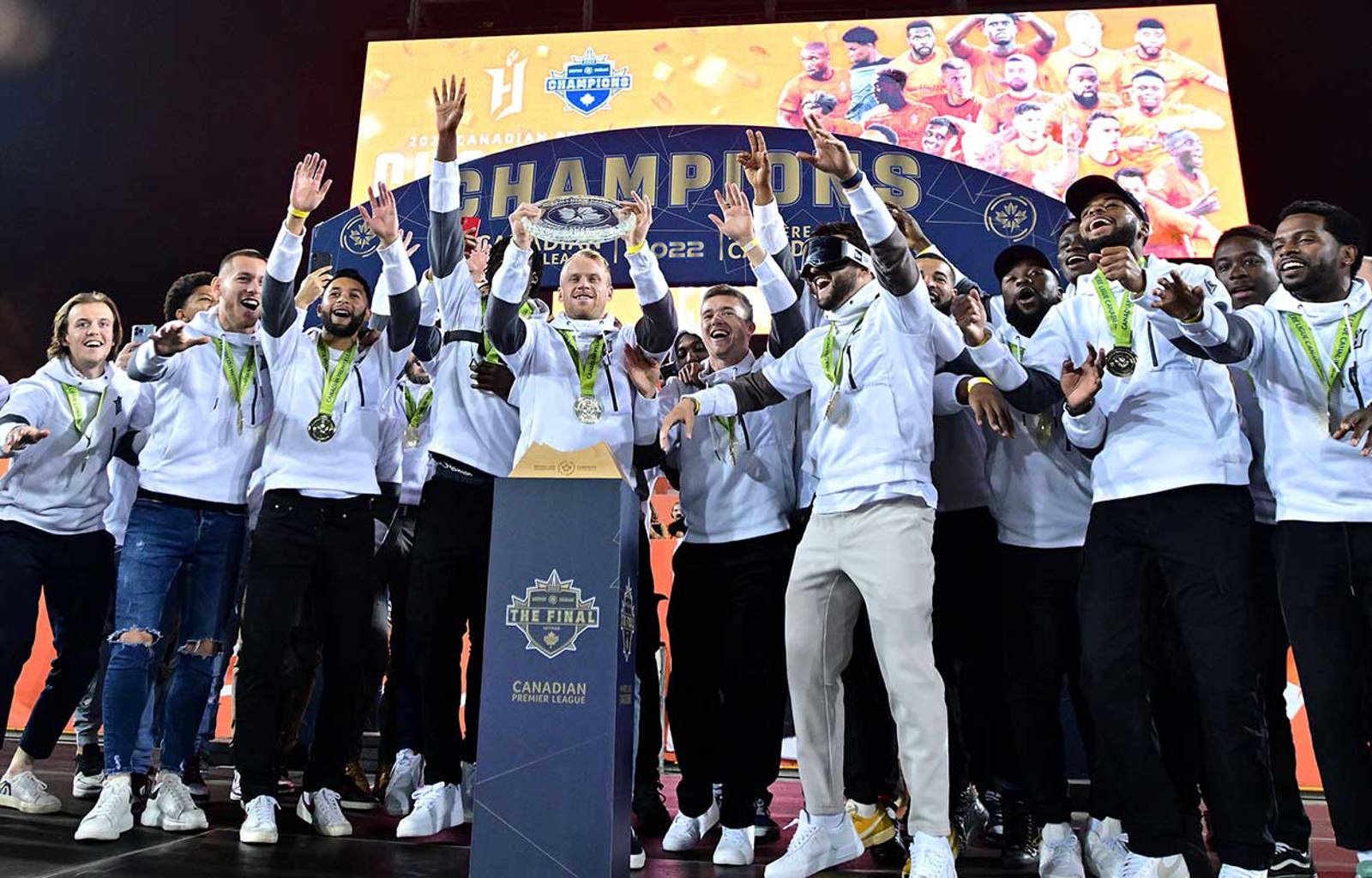 {0} min. reading time
Canadian Premier League players voted unanimously for PFA Canada to be recognised bargaining agent


PFA Canada also officially recognised by the league


"This is a huge step for PFA Canada and professional footballers in Canada," says Jonas Baer-Hoffmann
Professional Footballers Association Canada celebrated one if its biggest achievements: in a secret ballot representation vote, Canadian Premier League (CPL) players voted unanimously for the player association to be their recognised bargaining agent.
This means that PFA Canada, as part of an agreement with the CPL, is also officially recognised by the league.
"This is a milestone for our members, and for young players in the coming years looking for a career in professional football," said PFA Canada President Marco Carducci. "Our next job will be to negotiate a fair and equitable collective agreement with the league. PFA Canada relishes that challenge."
Both parties are expected to start negotiations soon.
"This is great news and a huge step not only for PFA Canada and professional footballers in Canada, but also for football in the country," said FIFPRO General Secretary Jonas Baer-Hoffmann.   
"To be able to sit down with each other, as players, clubs and league, will only advance professional football in Canada. We know this from experience in other countries and our research proves this. You only have to look south of the Canadian border to see how proper collective bargaining positively changed the game in Major League Soccer.
"During the World Cup, we all have been able to notice the vast potential of Canadian players. It is now up to PFA Canada and the Canadian Premier League to jointly produce a CBA that provides the right conditions for all this talent in the country to develop in the best possible way, which will ultimately help grow a strong and sustainable league." PFA Canada was established in early 2020 by former national team player Marcel de Jong and General Secretary Dan Kruk to organise the players in the CPL, which was founded in 2019, and to improve their working conditions. Initially, PFA Canada had difficulties with creating a working relationship with the CPL, but this improved after a change leadership at the CPL and ultimately led to the agreement about the representation vote.
In the meantime, PFA Canada established good relationships with various FIFPRO member unions, which paid dividends as leaders of several organisations such as PFA England, UNFP (France), AIC (Italy), ASOJUPRO (Costa Rica) and MLSPA (USA) shared messages on their social media channels to encourage players in Canada to vote for PFA Canada. Furthermore, players from Mexico and Spain, as well as FIFPRO President David Aganzo, showed their support.
Next to that, the unions of professional basketball players (NBPA), hockey players (NHLPA) and baseball players (MLBPA) raised their voices too.
"We thank our fellow athlete unions, who have always come out on our behalf when called upon. Your support has been invaluable," said Carducci, a goalkeeper for Cavalry FC.
"Since our founding, we've been dedicated to ensuring players are heard and respected in matters related to their careers as professional footballers. PFA Canada was created by players, for players and their interests lie at the heart of all we do. 84 percent of eligible voters cast a secret ballot and each of them has voice their support for PFA Canada. We know that they are engaged and stand ready to do their part to make their professional football a viable career choice in Canada."