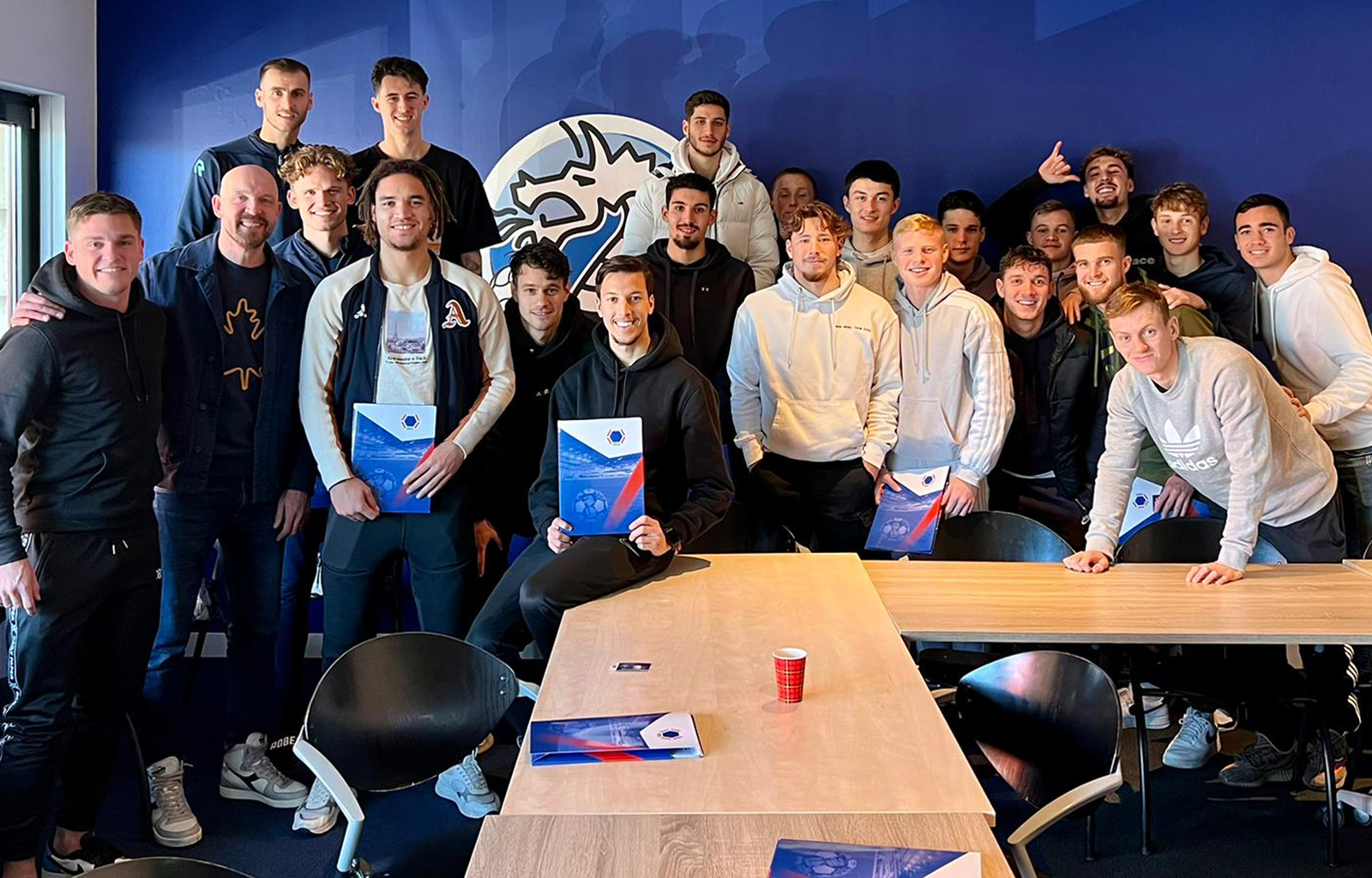 {0} min. reading time
Dutch player union VVCS launched Red Button anti-match-fixing campaign in the Netherlands


Almost 200 players downloaded Red Button app in two months


Results of a player survey on gambling also published
"When we start talking about gambling and match-fixing, we notice that the players are completely focussed. There is huge interest among players on this topic," VVCS Player Representative Arjan Ebbinge told FIFPRO. "It is a hot topic in the Netherlands, mostly because changes to Dutch legislation have legalised online gambling."
Since November, the VVCS has been touring the Netherlands, visiting clubs to share information about the union's many services. This year's focal point is education on gambling regulations and match-fixing prevention with the help of the Red Button app.
"This year, we held a player survey to get better insight into gambling in professional football. More than 200 players participated and over half of them indicated that they bet on football matches," said Ebbinge. "Eleven percent said they bet on matches in their own league, which is illegal. We then decided we had to educate the players."
Ebbinge and VVCS Chairman Evgeniy Levchenko have so far visited 11 clubs. They created a special leaflet with information about gambling, match-fixing and the Red Button app.
"We first try to make them aware about the betting regulations," said Ebbinge. "There are five rules in the Netherlands and we noticed that most of the players didn't know more than one or two of these rules."
Ebbinge also reminded them that in the last two years, two prominent players had been suspended because they broke these betting rules. "When in doubt, bet on something else, we tell them."
It was clear for the VVCS that they also had to inform players about match-fixing and offer them the Red Button app. "Gambling and match-fixing are related. Sometimes gambling debts can make a player more susceptible for match-fixing approaches. Players with financial problems are often targeted by fixers, as if they just know who to approach…"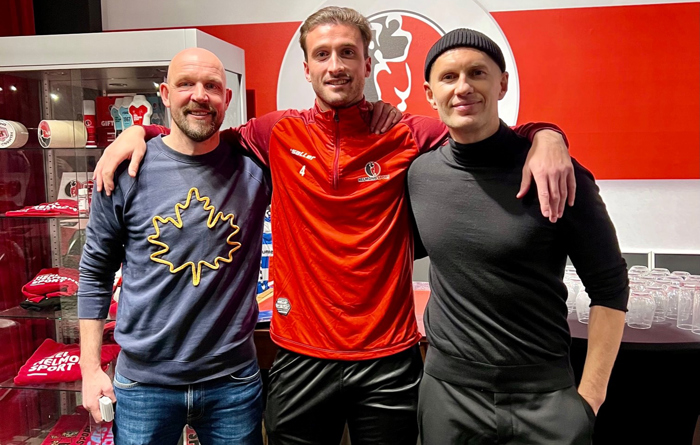 Robin van der Meer (centre) of Helmond Sport with Arjan Ebbinge (left) and Evgeniy Levchenko (right)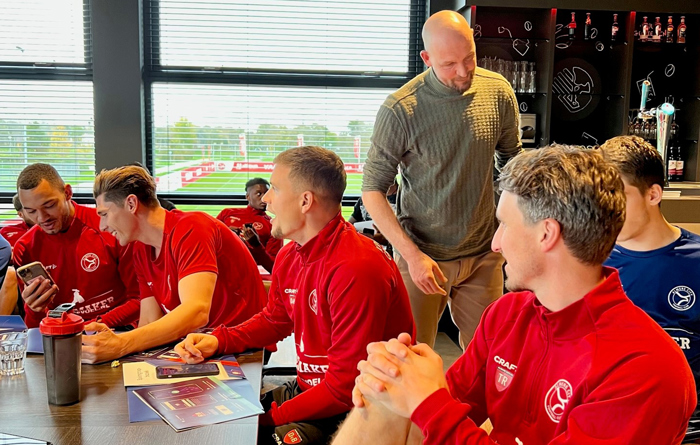 Arjan Ebbinge on a player visit to Almere City
Arjan Ebbinge (right) with players of FC Den Bosch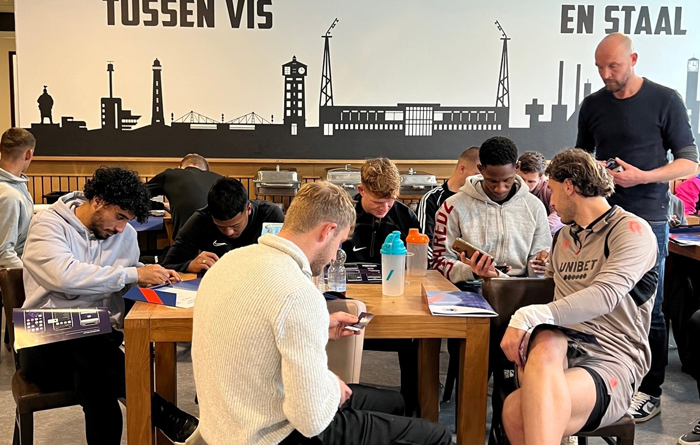 Arjan Ebbinge with Telstar
As with gambling rules, players also knew little about match-fixing regulations, Ebbing realised. "The players were totally unaware that they have a duty to report any approach for match-fixing, and that they can get banned for failing to report. They were shocked to hear about the two-year ban that Samir Arab received for not reporting." 
With the introduction of the Red Button app, the VVCS wants to make it easier for players to report match-fixing approaches. "It is easy to use, it allows the players to report anonymously if they want, and it is recognised by the Dutch FA, UEFA and FIFA."
During the meetings, players raised some questions about when to report. "One of the players had just scored an own-goal. In the following weeks he received numerous messages about whether he was interested in fixing matches. He assumed it was from fans of a rival team, but wasn't sure. In that case we told him, that he should report it: better safe than sorry.
"We also explained to the players that they should add proof of the approach when they report, for example a screenshot, as this helps the investigation process."
The VVCS campaign has been successful: after eight visits, almost 200 players have downloaded the app. In the coming months, Ebbinge and Levchenko will be visiting the remaining teams.
"During four of our first visits, players confessed that they had received approaches via social media, whether they were interested in manipulating matches. For us that was a confirmation that this is the right moment to talk about this topic."
The awareness campaign is partly funded by two betting companies. "We approached them and they liked the idea of funding this project, as they considered it an important part of their social responsibility to support our prevention campaign and the helpline for players coping with gambling problems."