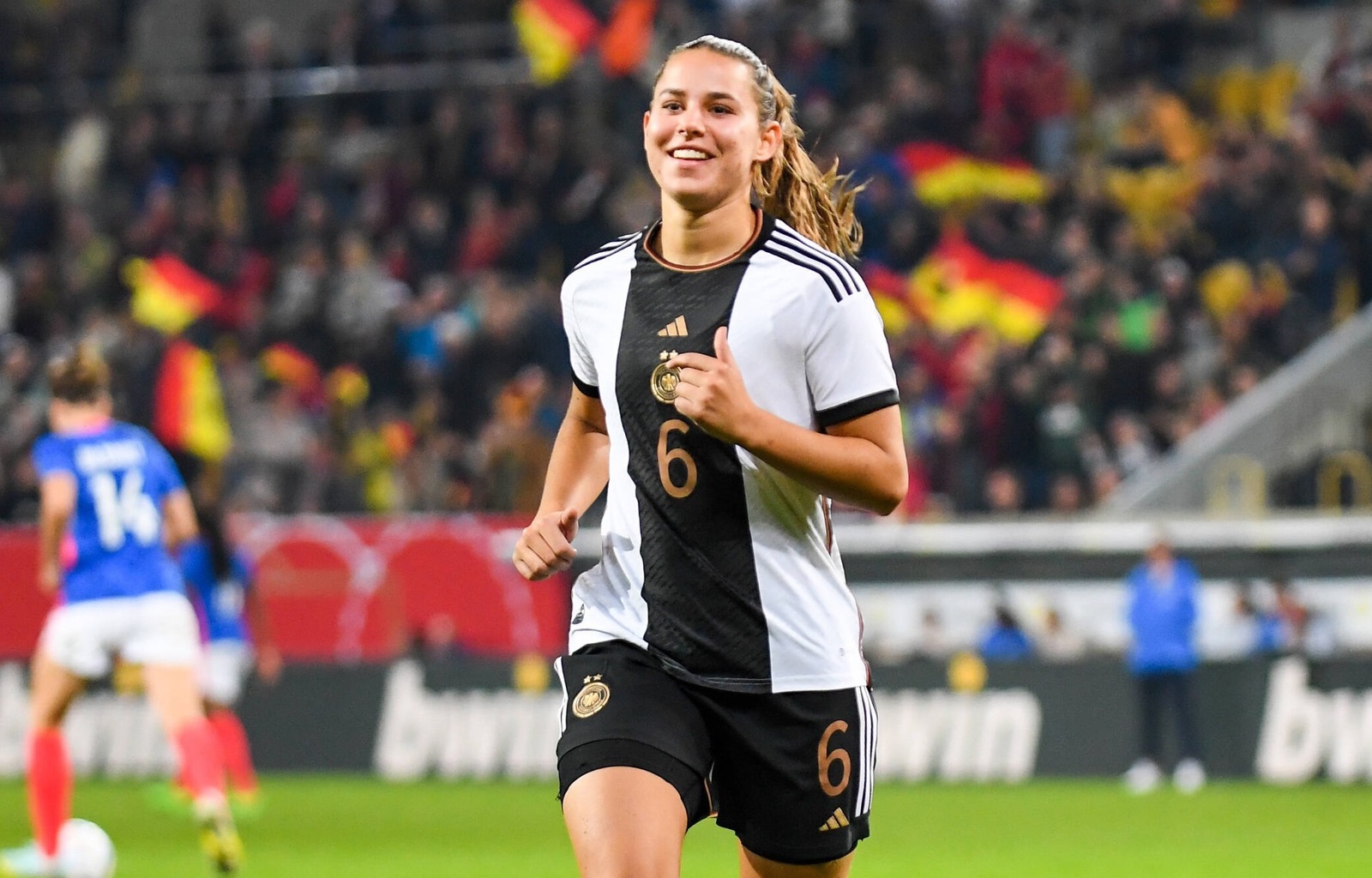 {0} min. reading time
Lena Oberdorf is one of 23 nominees in the running for the 2022 FIFA FIFPRO Women's World 11


If selected, Oberdorf would be the second-youngest player in history to make the list


FIFPRO outlines why the Germany midfielder is on the 23-player shortlist thanks to peer vote
Germany's Lena Oberdorf enjoyed a stellar 2021/22 season, culminating in an impressive showing at the Women's EURO 2022.
It is therefore no surprise that the Wolfsburg midfielder is one of the 23 footballers eligible to be chosen for the FIFA FIFPRO Women's World 11 – and what makes Oberdorf's current success even more striking is that she only turned 21 in December.
Oberdorf is one of 23 players that received the most votes from her fellow professionals and is in the running to be one of the midfielders selected for the best women's team of 2022.
Oberdorf is in contention for a World 11 midfield place alongside Aitana Bonmati (Barcelona, Spain) Caroline Graham Hansen (Barcelona, Norway), Amandine Henry (Olympique Lyonnais, France), Kelley O'Hara (Washington Spirit/NJ/NY Gotham, USA), Alexia Putellas (Barcelona, Spain) and Keira Walsh (Manchester City/Barcelona, England).
The 2021/22 season
With her physical strength and ability to read the game, Oberdorf led the midfield of a Wolfsburg team that dominated the two possible competitions in German women's football, winning the Frauen-Bundesliga and the DFB-Pokal Frauen.
In the league she played 17 matches, 16 of them as a starter, and scored two goals. In the cup, she managed to get on the scoresheet in the second round against MSV Duisburg.
At club level she also had an excellent Women's Champions League, although unfortunately for her she was unable to play the semi-finals against Barcelona because of a knee injury. The Germans were eliminated.
It was at the Women's EURO 2022, in which Germany finished as runners-up, where Oberdorf was able to demonstrate her ability on the international stage: she won the award for best young player in the tournament. No-one made more tackles at EURO 2022 than Oberdorf, who combined physical robustness with a fine reading of the game throughout the tournament, as well as displaying maturity far beyond her years.
In April 2022, Oberdorf scored her first World Cup goal against Portugal in a qualifying match for the 2023 FIFA Women's World Cup.
Individual achievements 2021/22
Best young player at Women's EURO 2022
Member of the Women's EURO 2022 team of the tournament
Fourth in the vote for the 2022 Women's Ballon d'Or
Nominated for the UEFA Women's Player of the Year Award
Oberdorf in the FIFA FIFPRO Women's World 11
At just 21, Oberdorf has already been one of the jewels of German football for a couple of seasons and even played in the Women's World Cup France 2019. But her progress during the 2021/22 season was such that for the first time in her career she was selected by her peers to be in the FIFA FIFPRO Women's World 11 squad, being among the 23 candidates to make the World 11.
If she makes it, Oberdorf will be the second youngest footballer in history to be included in the Women's World 11, leaving Norwegian player Ada Hegerberg, who was part of the team in 2016 when she was nearly 22, in third place. The youngest is Kadeisha Buchanan, from Canada, selected at just 20 in 2015, the first year the award was held.
"I'm working with an individual coach. I'm really into growing right now because I also know I'm young and I think I have a lot of time to develop as well. I can't wait to be 25 and really feel like a complete player. Sometimes I don't know situations and maybe when I'm more experienced, I can handle them better."

— by Lena Oberdorf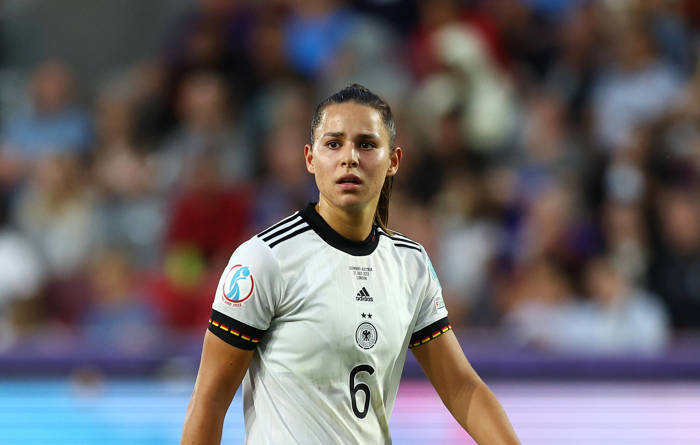 The football world talks about Oberdorf
"The balls she recovers in front of the defensive line are incredibly valuable to us. 'Obi' is a machine."
Svenja Huth, VfL Wolfsburg and German international striker
"She plays with intensity, maturity, and a desire to win balls. She has a great future ahead of her."
Martina Voss-Tecklenburg, Germany manager
"Lena Oberdorf has everything it takes to become a world-class footballer one day."
Lena Goessling, former Wolfsburg midfielder and Olympic champion with Germany at Rio 2016
When will the 2022 FIFA FIFPRO Women's World 11 be known?
The 2022 FIFA FIFPRO Women's World 11 will be made known at The Best FIFA Football Awards 2022 in Paris on Monday 27 February.
It will be made up of the 11 players – out of the 23 who made it to the final nominees list – who receive the highest number of votes in their position.