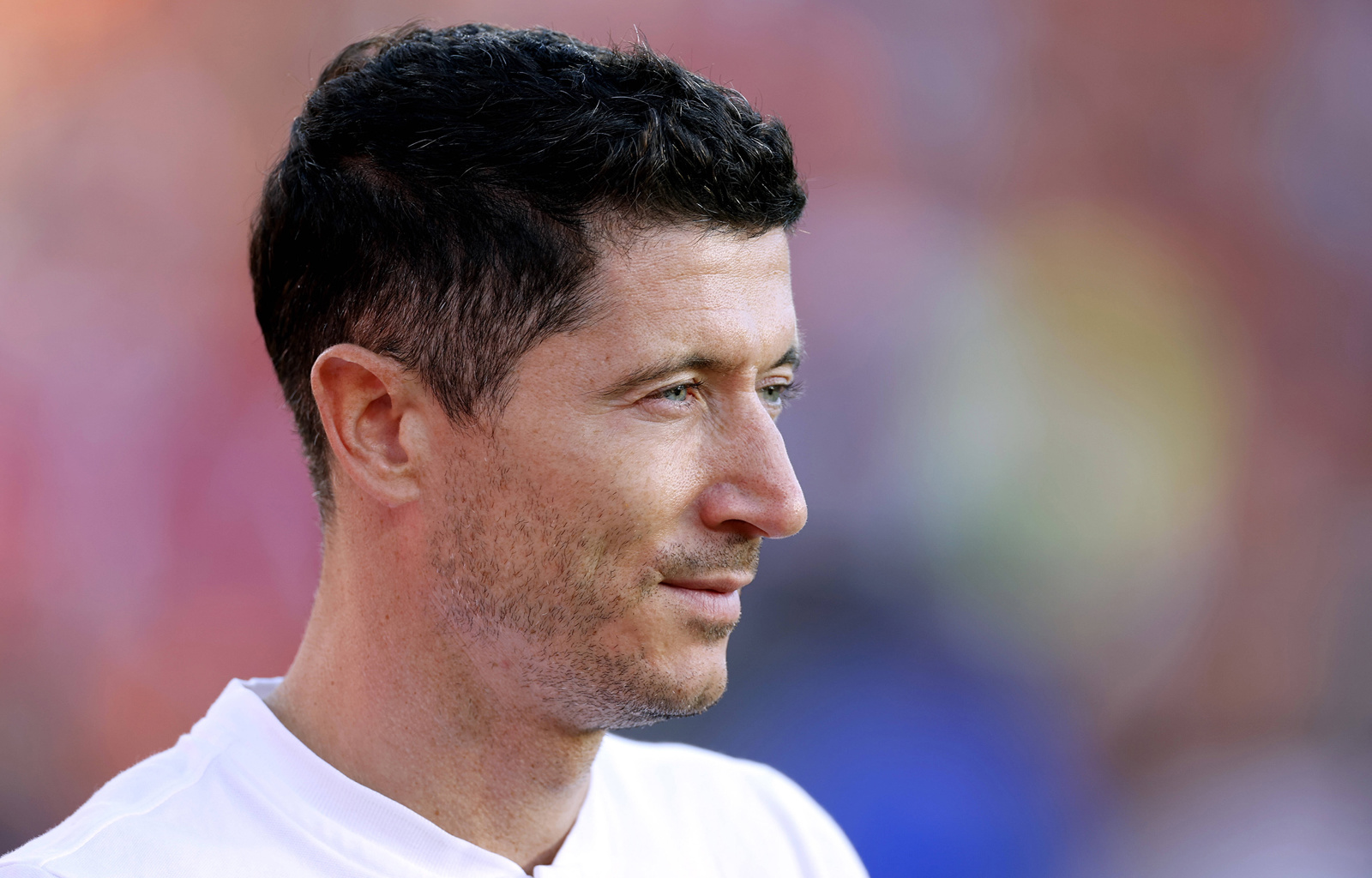 {0} min. reading time
Robert Lewandowski features in World 11 for second year in a row


The Bayern Munich forward scored over a goal-per-game in the Bundesliga last season


The Polish international believes determination is the key to success in football
2020/2021 was another great season for FC Bayern Munich forward Robert Lewandowski. For the second consecutive season the Polish international was voted by his fellow professionals into the FIFA FIFPRO Men's World 11 after lifting another Bundesliga title with the German giants - and scoring an incredible 41 league goals in just 29 games in doing so.
Lewandowski spoke to FIFPRO about being part of the World 11 once more, the honour of being recognised by his peers and the friendship he has with former Bayern teammate and fellow World 11 player David Alaba.
If you had to choose one word to define how it feels to be recognised by your peers, what would that be and why?
That would be "honour" because always, if the players vote for me, it means a lot to me that they see what I am doing on the pitch, the performance I show every single day and what I do to be on this level.
Can you say a few words to the players that voted for the team and yourself?
I want to say thank you because I know that the performance on the pitch is one thing, but the second is seeing how many votes you get it and that is also important for me. It's a pleasure to play against them.
What has been your highlight of the year?
The highlight, if you're talking about all season and I have to choose one, it will be passing the record of Gerd Muller in Bundesliga, in that I scored 41 goals in 29 games. That for me is something amazing and something special.
Please share one tip on how to maintain a high performance level all season?
You have to be determined. You have to focus on your skills and your performance every single day. It doesn't matter how many game you have already won, more important is how many games you can win. So every single game you have to prepare high skills for a high level.
Your former Bayern teammate David Alaba is also voted in the World 11. Could you explain what makes him so great?
He is not only a great guy, he is one of the best defenders in the world, he's shown for many years how good he is. Now at Real Madrid he is the leader of the defensive line and always when he is on the pitch his team feel more comfortable. Between me and him we always have good contact, he's a funny guy as well. I hope that he can continue to play well, although maybe it will be more difficult against us, but he has shown that he one of the best.