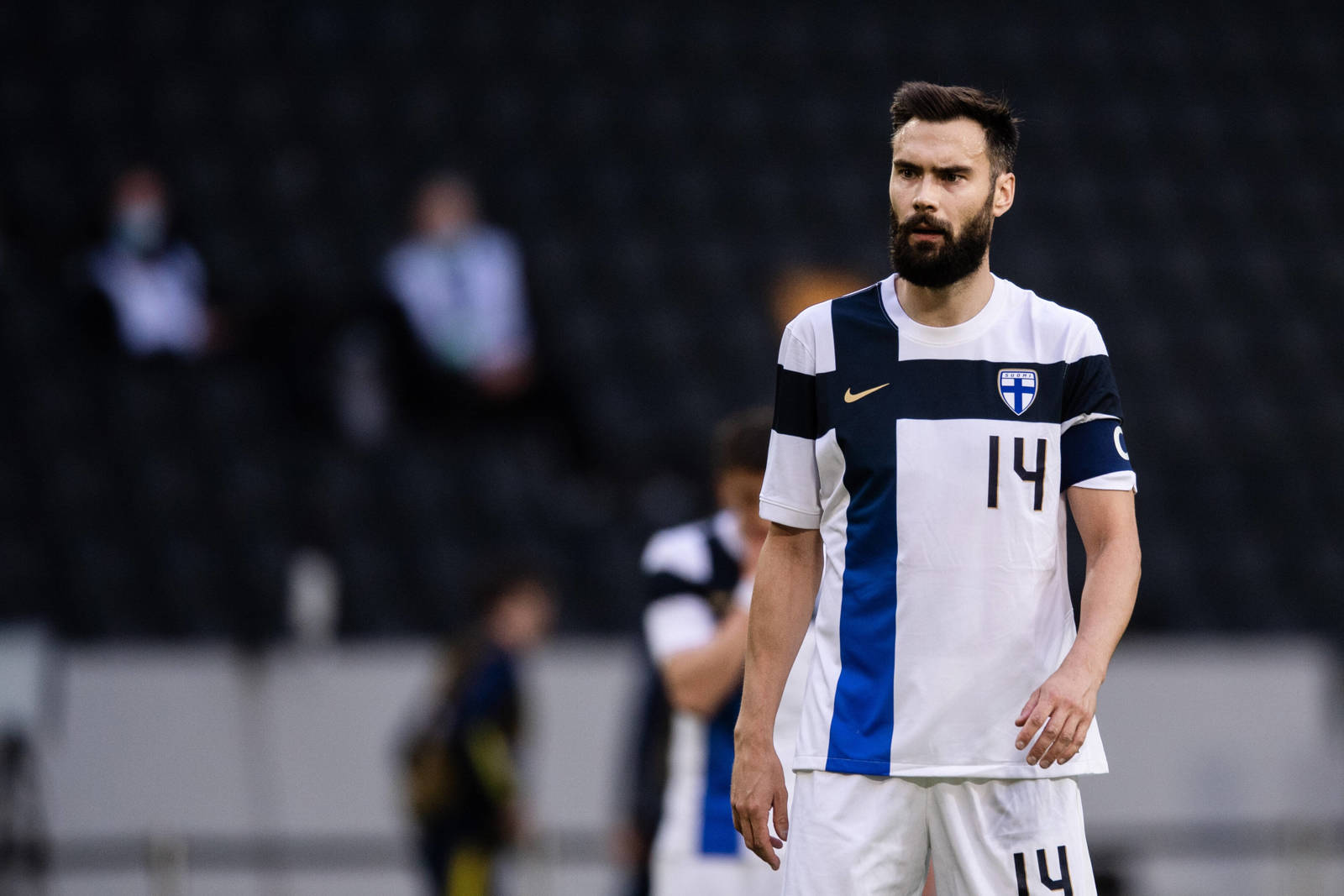 Tim Sparv has used his voice and energy to fight for a variety of topics including human rights, equality, education, literacy, anti-racism and climate change
The Finland national team captain is one of seven nominees for a FIFPRO Merit Award
Recently he has been helping to install modern pitches in his home community, to encourage active lifestyles in young children
FIFPRO will present the 2021 Merit Awards during next week's General Assembly in Paris, France.
I don't know if it's my Finnish background, but part of me finds the concept of an individual award a little awkward to process.
I'm not a goal scorer, and you won't see any YouTube videos dedicated to my technical abilities; my work tends to take place in the background and I'm happy with that. That's not to say that I am not proud of my achievements, especially as part of the Finnish national team, but this wasn't just about me; it was an incredible feat of teamwork that I was honoured to be a part of. So, it feels strange but also incredibly fulfilling, to be recognised in this way – especially when I can think of so many others that are deserving of this nomination.
First and foremost, the fact that the Merit Awards exist in the first place is something that I am truly grateful for; rewarding players for being passionate about something bigger than football is a really positive initiative. There are always going to be those of the opinion that players should stick to their sports, but I personally think that the days of expecting a footballer to merely be a footballer are gone – people expect more of us in a modern society.
There's more to life than winning matches, and as public figures it makes sense that we should play an active part in public discourse. Fans, especially younger generations, look up to players and in some cases respond to them more enthusiastically than to other adults in their lives. We have a responsibility to use this influence for positive change, not just in the football industry, but for society in general.  
My passion for helping younger generations is actually what fuelled the initiative for building pitches, the first one being in my hometown of Oravainen. It was a fantastic place to grow up, and the whole region was sports mad - with people engaging in everything from football to ice-hockey. However, despite the enthusiasm, the facilities weren't particularly good, and I always remember being frustrated as a young boy having to play on a sand pitch - and all the scratches and bruises that came with it!
"This is the way that I have chosen to make a contribution to the world"
When football began to be a serious career option for me, I told myself that I wanted to give back to my roots – invest in the passions of young people, especially in an age where technology and social media makes the lure of a sedentary lifestyle all too appealing. I donated the money to build a proper modern pitch, and it's been incredible to witness the real and tangible difference that it has made. It's so humbling to be approached by these kids and thanked, and I'm grateful that I had the opportunity to inspire their love of football in a small way.
Seeing the difference that it made to my hometown motivated me to take this initiative to other communities. With a combination of my own donations, council support and fundraising we've managed to build two more pitches, and the smiles on the faces of the kids has made it worth every minute and cent. I feel like I've found a way that I can make a difference to others, and the plan is to keep doing it.
This is the way that I have chosen to make a contribution to the world, and I'm thrilled to be recognised for it – but when I look around at the men and women in football today and I can see a real power building. There are so many good causes out there that one person cannot fully devote himself to each one of them, but when someone else is passionate about a subject, our true strength comes from standing with them. Whether the subject is racism, gender inequality, or migrant working conditions – so many players, especially younger ones, are standing up for what they believe in, and our collective voice is growing stronger every day. My playing days will not last forever, and I understand that when they do come to an end that my platform for activism will shift. I don't know exactly what that will look like in the future, but I do know that I have no intention of slowing down or stopping. My hope for the years to come is that I will still be very much involved with football, perhaps as a coach – where I can continue to invest in the younger generations.
The platform for players is changing, and I am inspired to see just how many of them are using their voices to stand up for what they believe in. Whether I win this award or I don't, to be recognised for playing my part amongst this changing dynamic in the football industry is a true honour - and I have high expectations of what is still to come.